The Rose of Tralee International Festival 2023 kicks off in Co Kerry on Friday, August 18, and runs through Tuesday, August 22nd.
This year, eleven Roses will represent locations around North America amongst the pool of 32 talented women vying for the title.
Whoever wins will have big shoes to fill as Rachel Duffy, the Westmeath Rose, concludes her reign.
This year, the historic Rose of Tralee Festival coincides with Féile Thrá Lí, a five-day extravaganza taking place August 18 - 22 featuring parades, live music, street theatre, bustling markets, and firework displays.
Led by Kerry County Council in collaboration with Tralee Vintners and supported by Tralee Chamber Alliance, Fáilte Ireland, and the wider business community in the town, Féile Thrá Lí showcases the unique spirit and charm of Tralee and Co Kerry.
The festival culminates on Tuesday night when the 2023 Rose of Tralee is crowned after two televised selection nights on the stage at the Dome in the Kerry Sports Academy at the MTU.
For the first time ever, the Rose of Tralee broadcast will feature two hosts -  Kathryn Thomas will join longtime host Daithí Ó Sé.
RTÉ's coverage of the Festival will be broadcast live from the Kerry Sports Academy at the Munster Technological University (MTU) on August 21 and 22 on RTÉ One and RTÉ Player. The 2023 Rose of Tralee will be available to watch for free, live, and on-demand by audiences in Ireland and around the world on RTÉ Player.
In the lead-up to the festival weekend, the 32 Roses have been busy on their 'Rose Tour' of Ireland since August 11, making stops in Co Wexford, Co Longford, Co Dublin, Co Offaly, Co Meath, and Co Limerick before finally descending upon 'The Kingdom,' Co Kerry.
Get to know the 2023 Roses from North America here...
Arizona Rose - Ashley Jackson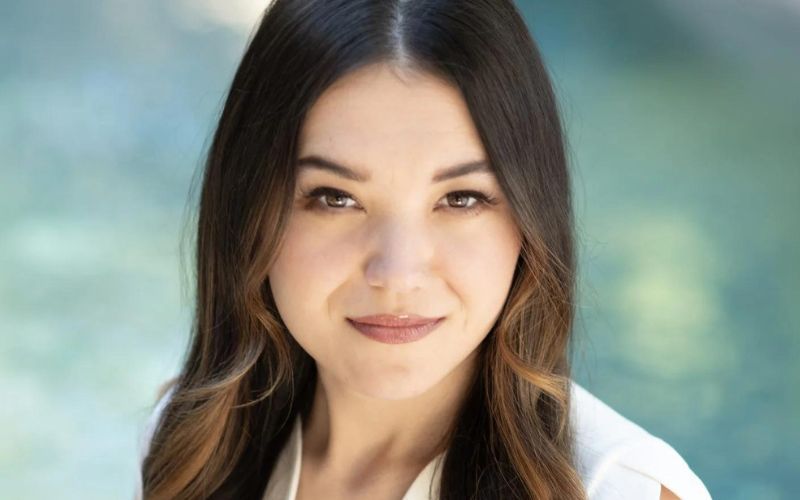 12
Hi there! I am Ashley Jackson, a 25 year old resident of sunny Arizona. I am privileged to serve as the 2023 Arizona Rose, representing the incredible Irish community from the desert. My day job keeps me busy on Arizona State University's Tempe campus as a Digital Communications Coordinator for the Graduate College. These days, I am pursuing two master's degrees - one in Psychology at Grand Canyon University and the other in Library and Information Science at the University of Arizona. Once I graduate in December, I plan to apply for a PhD program at Arizona State University. My focus will be on Develo mental Psychology, specifically Early Childhood Cognitive Development. I was born in Dublin, Ireland, and spent my first few years in Leixlip, Kildare, where my mum and her siblings grew up. We emigrated to the United States for my mum's job at Intel and were lucky enough to find our second Irish family in Phoenix. I love staying active and exploring new things - from going on adventures and hiking to catching up with friends at a cozy cafe. I'm excited to meet all my fellow Rose sisters in Tralee and make unforgettable memories.
Boston & New England Rose - Fiona Weir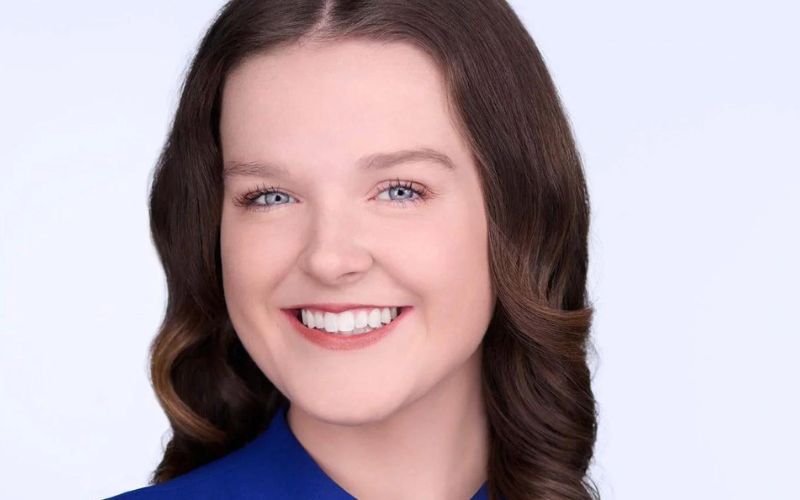 12
Hello! My name is Fiona Weir and I am honoured to be representing Boston and New England for the 2023 Rose of Tralee International Festival. I am 23 years old and live in Boston, Massachusetts. After receiving my Bachelor of Science Degree in Nursing, I started as a full-time medical/surgical nurse at a public hospital in Boston. The most rewarding part of my job is when I can sit and talk with patients and listen to their stories because it helps build a bond with them and humanises the job. Knowing I make the patient's hospital stay more comfortable is my favourite part about my position. I also can be found walking my dogs, running, playing soccer, traveling, and having tea with my granny while listening to the Irish Hour. My grandparents immigrated to Boston over 60 years ago. My Granny comes from Co. Leitrim and my grandfather from Co. Mayo. My great-grandparents come from Co. Galway and Co. Clare. I am privileged to have visited Ireland many times to visit family and friends and Ireland will always feel like a second home to me.
Chicago Rose - Kelley Leydon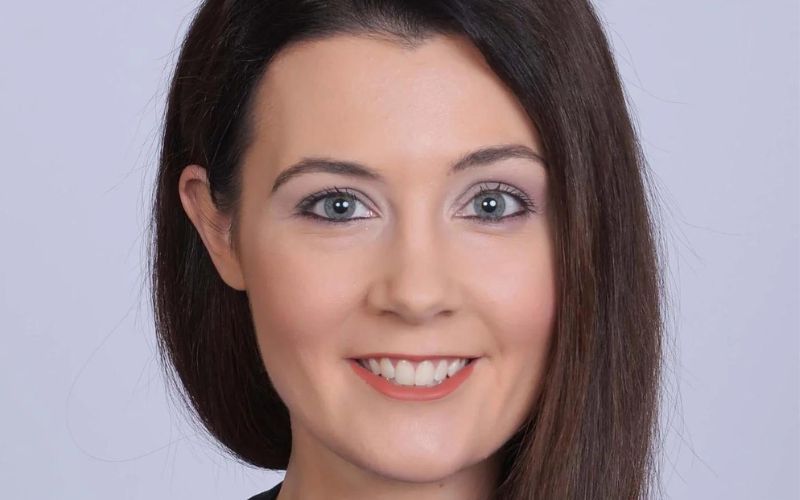 12
My name is Kelley Leyden, 28, and I am honored to represent Chicago and its Irish community at the 2023 Rose of Tralee International Festival. I am a full-time Chicago Police Officer and a part-time Radiologic Technologist, so my work can be challenging, however, I find it very rewarding. I volunteer for Misericordia, Knights of Columbus and Chicago's Polar Plunge. I am a member of The Young Irish Fellowship Club, Chicago's Gaelic Park and The Emerald Society. In 2022, I was awarded the Superintendent's Award of Tactical Excellence, and my professional goal is to one day be a detective. Also, in 2022, I was Queen for Chicago's St. Patrick's Day Parade. My Mother is from Cobh, Co. Cork and my Paternal Grandparents hail from Kerry and Clare. So, I grew up surrounded by proud Irish people who instilled in me a strong level of pride in my Irish heritage. My hobbies include swimming, kayaking, pilates and travel, and I have an adventurous side which includes skydiving and parasailing. Whitewater rafting and biplane aerobatics may be next! I am looking forward to meeting my fellow Roses and making wonderful memories and new friendships in Tralee.
New York Rose - Róisín Wiley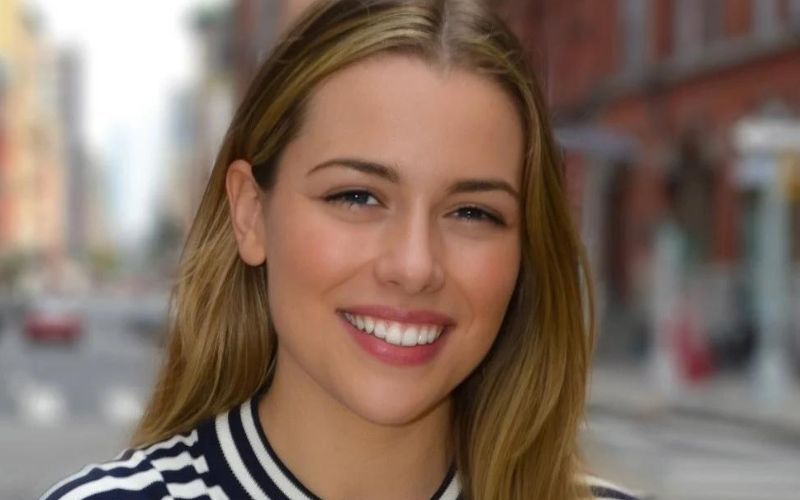 12
Hello there! My name is Róisín Wiley, and I am honored to represent New York in the 2023 Rose of Tralee International Festival. I am 27 years old and live in Manhattan. I am a VP of National Sales at a consumer marketing company, managing a territory of OTC and Pharmaceutical accounts. I specifically partner with them to plan and execute strategic digital & in-store campaigns. My parents, Eddie & Majella, were born and raised in Co. Limerick. My mom is from Templeglantine, and my dad is from Kilmallock. They emigrated to NYC in their 20s and built an amazing life for my younger brother John & I in Westchester, NY. We have been blessed to travel to Ireland every year, and now a bit more often to cheer on the Limerick Hurlers! I enjoy walks (especially in the rain), dog watching, traveling, and exercising. I am passionate about taking advantage of every opportunity and hope to motivate others to be the best version of themselves. I'm thrilled beyond belief to participate in the Festival, and very excited to meet all these other fabulous women. I will be forever thankful to my family and friends for their unending support!
Ottawa Rose - Aoife McDonald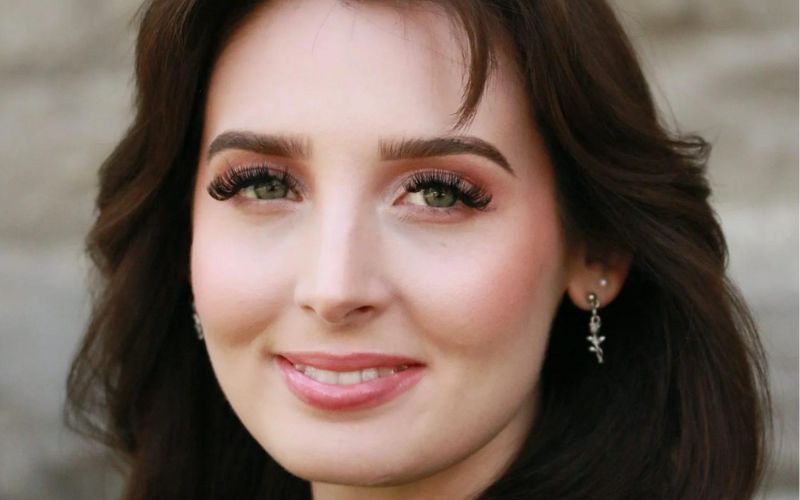 12
My name is Aoife McDonald, I'm 27 years old and I was born and raised in Ottawa. I hold dual citizenship and I'm a first generation Canadian. My mother hails from Mountbellew, Co. Galway and my father from Portarlington, Co. Laois. I love returning to Ireland every summer to visit family and explore my home away from home. I am heavily involved in Ottawa's vibrant Irish community and enjoy singing, dancing, acting and art. I have a Bachelor of Arts Combined Honours in History and Political Science with a Concentration in International Relations and a Minor in French and a Bachelor of Education. During university, I served on the executive committee of a women's social and empowerment organisation which helps young women transition to university, develop leadership skills and participate in philanthropic activities. I currently work for the Committees Directorate of the Senate of Canada. I also work part time at two local pubs, the Aulde Dubliner and Brigid's Well, giving me the opportunity to stay connected in the community. In the future, I'm interested in becoming a Member of Parliament so I can foster change and continue to help others. I'm very excited to return to Ireland this year as a Rose.
Philadelphia Rose - Marissa Berry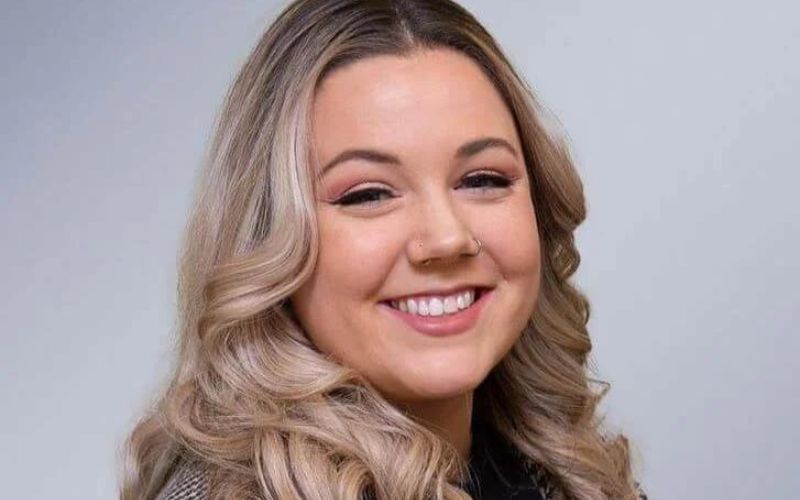 12
My name is Marissa Berry, I'm 29 years old, and I am an insurance underwriter for weddings and other special events across the United States. I graduated from West Chester University of Pennsylvania in 2017 and have lived in nearby Havertown ever since. As a woman with ADHD, I hope to someday help women with similar struggles in their personal and professional development. Most of my family hails from Co. Mayo. My great-grandparents came over in the 1920's and made their home in Philadelphia. My grandfather's Uncle served as a member of the H Company (Aughagower) of the West Mayo Brigade during the Irish war of Independence. His name now lives on a memorial by the canal in the city center of Westport. My family continues to grow their Irish connections three generations later. I do as much as I can within the Philadelphia Irish community. I am Vice President of the Donegal Association of Philadelphia and have the honor to serve as Assistant Ball Chair for the Donegal Ball, an event that has been taking place for 133 years. I am proud to represent Philadelphia at this year's Rose of Tralee International Festival!
San Francisco Rose - Katie McFadden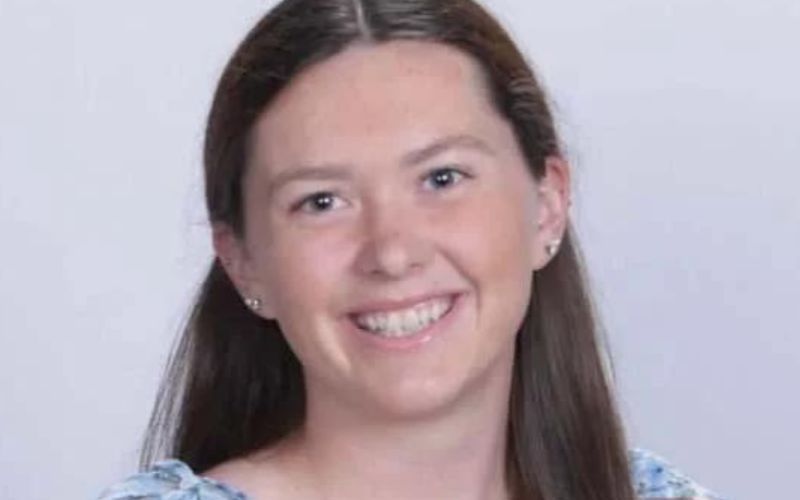 12
Hello Everyone! My name is Katie McFadden and I'm 22 years old, living in San Francisco, CA. I am beyond excited to be representing the city in which I was born and raised as the San Francisco Rose. I am currently working as a firefighter for the state of California where I respond to a variety of different and meaningful calls. I love what I do because every day is different, and I get to give back to my community. In the future I aspire to become a Captain with the San Francisco Fire Department, where I will be able to help future generations learn about themselves and their careers. Growing up in San Francisco has given me an amazing opportunity to learn and stay in touch with my Irish roots. Both my maternal grandparents were born and raised in Co. Kerry, in Ballyheigue and Causeway. My paternal grandfather was raised in Donegal and my grandmother was born and raised in San Francisco. When I am not working, I love to travel, hike, and spend time with family and friends. I am an outgoing and friendly person and I am delighted to start the Rose Tour with an amazing group of like-minded and passionate women.
Texas Rose - Eden Kasprak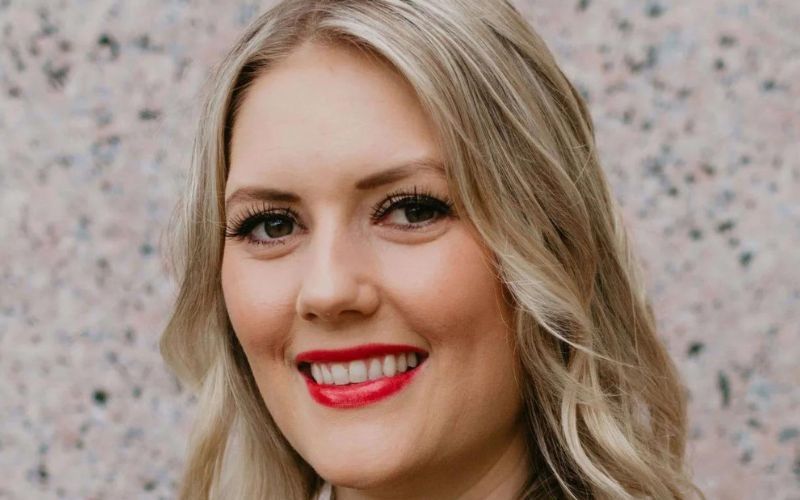 12
Howdy! My name is Eden Kasprak, I am 25 years old and was born and raised in Austin, Texas. I am honoured to represent the Texas-Irish community as the 2023 Texas Rose. As someone who keeps her Texas roots near and dear to her heart, I currently work at a Country Dance Hall and a family-owned Country Western store. My community means a lot to me, which I celebrate by volunteering with children as a Court Appointed Special Advocate (CASA) and walking dogs at the Austin Animal Center. With the work I do through my community, my professional goal in life is to become a clinical psychologist. I am a very empathetic and passionate person, which stems from my Irish roots. My paternal ancestors hail from Kildare and my maternal ancestors emigrated from Dublin. Hooleys were very popular in all households, and as kids, we would perform skits and songs during family gatherings. In my free time, I love to country dance, play Gaelic Football, and try to find the best vegan spots in town. I am excited for my journey through Ireland, making life-long friendships, and meeting inspirational and motivated women!
Toronto Rose - Erica Daly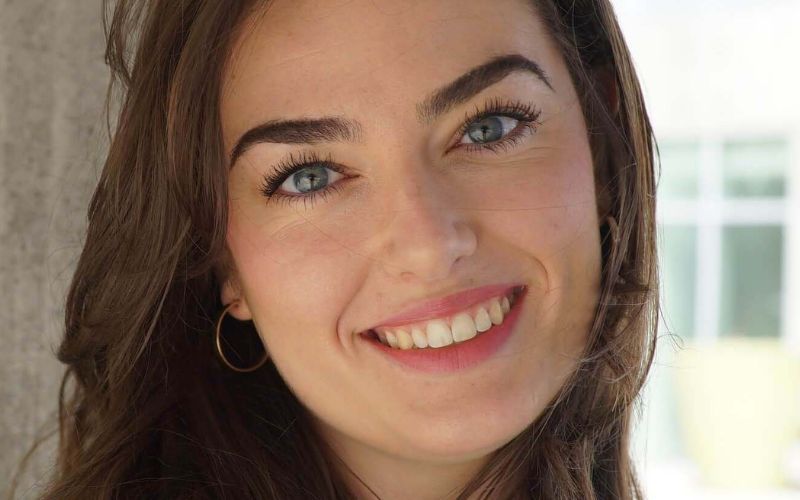 12
Hi! I'm Erica, I'm 24, and I'm the 2023 Toronto Rose. I'm so proud to be representing such an incredible city. As an Irish dancer of 17 years, I had the opportunity to compete in many cool places, which taught me that every day is a chance to learn something new. I've recently completed a Bachelor of Commerce in Integrated Business and Humanities followed by a Master of Environment and Sustainability. Can you tell I love learning? I work at a local College in the Energy and Power Innovation Centre as a Project Manager. I absolutely love what I do because I help real people with real-world challenges through sustainability solutions. I'm passionate about protecting our Earth's natural resources and hope that I can one day share this passion as a university professor. In my spare time, you'll find me reading, doing crosswords, learning Italian, or volunteering with ALS Canada and the Board of Directors of my local library. My paternal grandparents were born in Ballinasloe and Portumna, Co. Galway. I can't wait for an amazing celebration of Irish culture and heritage in Tralee, building new friendships and wonderful memories along the way!
Washington, DC Rose - Siobhán Spiak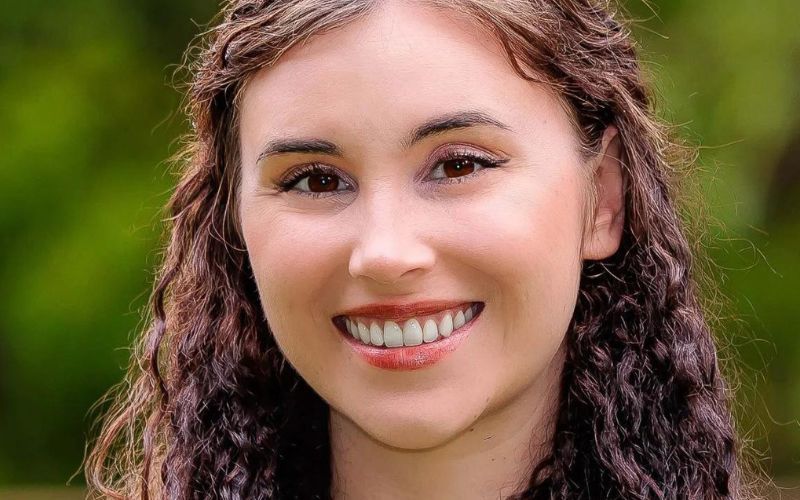 12
Hi there! My name is Siobhán and I am 29 years old. I am honored to represent my nation's capital and its Irish-American community as the 2023 Washington, DC Rose. I was born and raised in Arizona, but moved to Washington, DC - also known as 'the district'- for college and never looked back! I work as a government contractor in public diplomacy programming. When not at work, you can find me running on trails through Rock Creek Park, visiting the local farmers market, and exploring different events in the District'smany neighborhoods. I love traveling and am always open to new experiences. My maternal grandmother is from Cahersiveen, Co. Kerry, and she emigrated to the United States in 1951. We have an extremely close relationship and I spent most of my childhood summers going back to Ireland with her and my mother to visit our family home there. It feels great to go back to what I consider my second home, for the Rose of Tralee International Festival. I'm talkative, curious, and am always down for a good laugh! I look forward to Tralee, meeting so many amazing, inspiring women, and having this incredible adventure!
Western Canada Rose - London Prusko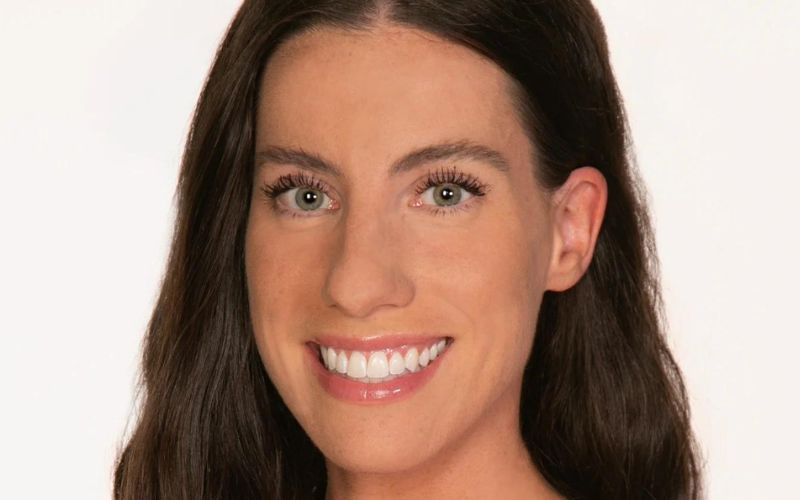 12
I'm London Prusko. I'm 29 years of age and reside in Edmonton, Ab, Canada. I am so proud to be representing my home country as the 2023 Western Canada Rose. My maternal grandfather was born and raised in Ballymena, Co. Antrim. He immigrated to Canada in 1955. I am a Registered Dental Assistant working as a clinical sleep assistant, diagnosing and treating patients with Obstructive Sleep apnea. What I love the most about my career is the ongoing support I provide to my patients. I enjoy spending time with my family, friends and my dog, Jet. My hobbies include; running, Irish dancing, hiking, camping and skiing in the beautiful Rocky Mountains. I am a proud member of my local Irish club, I volunteer with the Big Brothers, Big Sisters club. I mentor, support, and encourage a young girl to be the best version of herself! Giving back to my community is important to me, I love doing this through fundraisers and supporting local charities. I am a dedicated, motivated and kind individual. I am so excited to be part of this once in a lifetime experience, and meet other inspirational, successful and motivated women!