Kathryn Thomas will join longtime host Daithí Ó Sé as co-host for the Rose of Tralee 2023, RTÉ announced this week.
Thomas, a native of Co Carlow, will be the first woman to have hosting duties at the Rose of Tralee since Kathleen Watkins in 1977.
This year will mark Ó Sé's 12th year presenting the show, and new presenter Thomas can't wait to join him onstage and meet this year's International Roses.
She said: "I'm honoured and so excited to join Daithí and the team as co-host of this year's Rose of Tralee.
"The Festival has such an incredible legacy in Ireland and all around the world – no better way to celebrate such incredible women.
"I've grown up watching it each year, so it's very special to get the opportunity to present alongside Daithí.
"I can't wait to get started. Tralee here we come!" 
On Instagram, Thomas praised her new co-host, writing: "One of the worlds good guys. Great fun, no ego, and always up for a bit of mischief!!!!!
"Excited and honoured to share the stage with you @daithiose."
View this post on Instagram
Ó Sé said: "I'm over the moon to be back presenting the Rose of Tralee for another year, and to welcome my wonderful new co-host Kathryn to the Rose of Tralee family!
"Kathryn and I have known and worked with each other for over two decades, so no doubt that there's plenty of craic in store.
"We can't wait to meet this year's incredible 32 Roses, and make our way to Tralee. Seo linn!" 
When asked by RTÉ One's Rose Reporter James Patrice if the audience can expect any "shenanigans" on stage, Thomas effused: "I am up for anything, and anything he can do, I can do better!"
For the first time @daithi_ose has a co-host for the #RoseofTralee! 🌹

Welcome @gokathrynthomas!

Our Rose Reporter @JamesPatrice is kicking off duties with a special announcement this year…

Watch the Rose Of Tralee August 21st & 22nd on @RTEOne & @RTEplayer pic.twitter.com/o7jSITq9wq

— RTÉ One (@RTEOne) July 27, 2023
Anthony O'Gara, Executive Chairman of the Rose of Tralee International Festival, added: "We're delighted to welcome Kathryn to the Rose Family.
"We've had many 'firsts' over the years, and joint presenters for Rose Selection will bring another level of excitement to the proceedings.
"Kathryn is in the very best of company with our esteemed colleague Daithí, who is a great ambassador for the Festival, and we look forward to seeing what they both have in store for this year's show." 
32 Roses will represent the Irish diaspora worldwide at the 2023 Rose of Tralee International Festival from Rose Centres across Ireland, the United Kingdom, the United States, Canada, Australia, New Zealand, and beyond.
Last year, Rachel Duffy, representing Co Westmeath, claimed the 2022 Rose of Tralee title.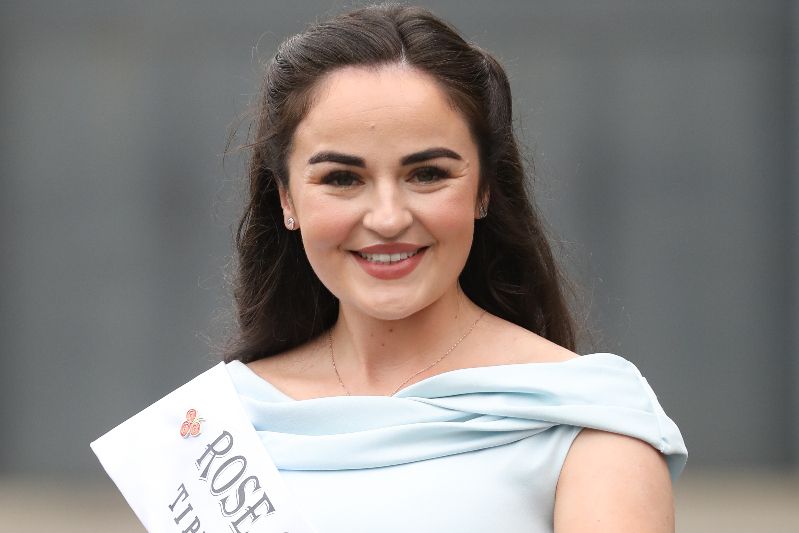 2
RTÉ's coverage of the Festival will be broadcast live from the Kerry Sports Academy at the Munster Technological University (MTU) on August 21 and 22 on RTÉ One and RTÉ Player.
The 2023 Rose of Tralee will be available to watch for free, live, and on-demand by audiences in Ireland and around the world on RTÉ Player. Features, archive footage, behind-the-scenes content, and more will also be available across RTÉ.ie and RTÉ social media platforms over the coming weeks.
The Rose of Tralee International Festival returns for its 62nd festival from August 18th – 22.