GAA news and scores from Ireland this week.
Cork 1-14 Mayo 1-11
Cork inflicted a huge blow to Mayo's All-Ireland hopes and did both themselves and Kerry a favor with this three point win in the Group 1 round robin series at the Gaelic Grounds in Limerick on Sunday.
The win sends Cork into the preliminary All-Ireland quarterfinals and a home clash with Roscommon while the defeat also sent Mayo into Monday's preliminary draw and a game against fierce rivals Galway, both games this coming weekend. And Kerry top the table on points difference and go straight into the last eight of the All-Ireland Championship thanks to the Rebels' win.
The relief on Cork faces was so evident afterward, none more so than Steven Sherlock who came off the bench, scored a goal from a penalty and then added four more points to draw the teams level, then struck in the conclusive final minutes for his fifth point of the day.
Top scorer in the League but relegated to the bench ever since, Sherlock wants this scoring run to guarantee a starting spot in the All-Ireland quarterfinal.
Asked about the impact of his 1-5 total, Sherlock said, "I'll take that I suppose. Look, you'd be itching to get on, you'd be itching to play from the start and everything like that. But look, my job as a forward is to score and I did that when I came on.
"I'm 26 years of age now, I'm around a bit on the senior panel and I know how it works. Even since the Louth game, even since the Kerry game, I'm itching to play. I knew full well when I got on, I was going to go for the jugular and thankfully it came off."
To bring Mayo down is seen as a major step forward for this Cork team and Sherlock added, "The way we did it, the way we came back, it's going to give great confidence to the team. As I said, we're only out of the group stages now. There's no point putting in a good performance against Kerry, a good performance against Mayo and kind of falling asunder for the next two weeks, so we'll power on again.
"Hopefully we'll get a big crowd down the next day out to support us. Last week against Kerry, it gave us a big lift. Today gave us a big lift, so please God we get a big crowd."
For Mayo boss Kevin McStay and his team, this was an embarrassing defeat as they are now back in action this weekend and not resting ahead of the quarterfinals next week as was expected.
"We cannot be sorry for ourselves now," said McStay. "We just have to put the head down and crack on. We're not out of the Championship and that's what I'll be saying to the boys now in a few minutes. It's not where we wanted to be but let's see what we're made of now.
"I am disappointed. We were coming down on the bus in a great position obviously but very aware of the danger and I mean that sincerely. I said that to anybody who would listen. These are not simple games."
Mayo substitute Tommy Conroy put his team in front with a 56th minute goal, but the Westerners then collapsed and McStay added, "I am going to have a good think about that one because we dried up obviously.
"But it was a big play, the Cork penalty. It shouldn't have been the decisive play, but it looks like it was, and we fell away from it. Cork really took a big buzz out of it especially as it was only a minute or two after we scored our goal. It looked like the gap had been established and we were going to light up a bit. Instead, they came, and we never got a chance to manage the six point lead."
Offaly 3-18 Tipperary 7-38
Tipperary hurlers made history as they recorded the biggest ever score in the All-Ireland Championship with this seven goal demolition of Offaly in the preliminary quarterfinal at O'Connor Park on Saturday.
Mark Kehoe helped himself to a hat-trick with Jason Forde (two), Seamus Callinan, and substitute John McGrath also scoring three pointers for the Premier County.
As they came back fighting from the final round-robin Munster SHC defeat to Waterford, Liam Cahill's side inflicted serious damage on an Offaly team still awaiting a return to top flight Championship action.
And the gulf in class won't have helped Tipperary much as they prepare for Saturday's All-Ireland quarterfinal against beaten Leinster finalists Galway.
Addressing the media after Saturday's big win, Tipperary boss Cahill said, "There has been a lot of disappointment from the last round of the Munster Championship against Waterford.
"We had the three weeks to look at ourselves, both as players and a management team to make sure we arrived ready to perform in knockout hurling. That is what it is now.
"There is no safety net and you have to be ready to perform. I'm glad we found that and that will tell you the respect we gave Offaly and it is a respect that we try and give every team."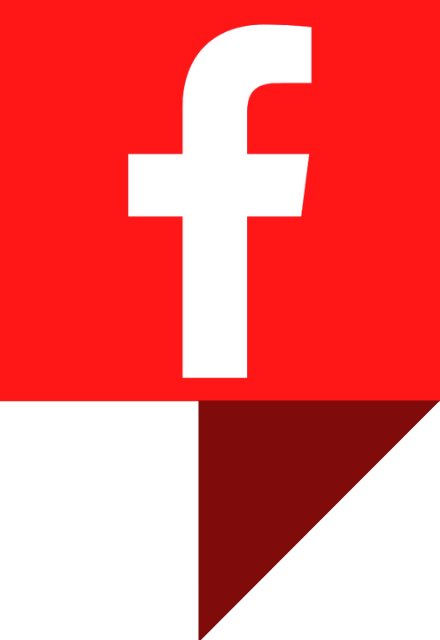 Global Irish GAA
Love GAA? Share your local GAA and keep in touch with the community around the world on our Global Irish GAA group.
Tipperary ended the game as early as the first 10 minutes when they scored 1-10 without response, and not even two goals from Eoghan Cahill could drag Offaly into contention.
Galway are next for Tipp and Cahill added, "We are Tipperary hurlers, the stakes are really high now and the demands are big and you have to come ready to play.
"It is my job to have them ready for the big battles and big fires that are going to come. We'll be putting out fires again before we can say we're serious All-Ireland contenders. That's part of our job.
"We won't dwell on it too long. We are happy with our performance today but we'll be right back to it again from Monday or Tuesday night on. A lot of those Galway players have All-Ireland medals. They are well experienced and they'll be hurting.
"You can be sure that there's going to be a massive backlash coming next Saturday with us coming to challenge." 
For Offaly, it is a case of back to the drawing board as their season ended on a day of mixed weather and mixed emotions.
"Before we came in here, we knew we were on a hiding to nothing," said Offaly boss Johnny Kelly after a 32-point defeat. "For the gap to close between the Division 1 teams and the Division 2 teams, the League has to be looked at.
"If they want a broader range of counties competing, they really have to open their eyes and look at that League. A yo-yo effect isn't going to help anyone. Even though we got beaten today, so be it. Wouldn't it be better to play against them next year and see can we close that gap?
"If it's a 20-point gap, let's bring it back to 10, but you won't do it every two years. It's not going to happen unless we get consistent games against the top teams.
"There was no gap between the League final and the start of the Joe McDonagh Cup. You're asking counties that are struggling with numbers to play the most games in the tightest window. Not on. It's not fair and it needs to be looked at.
"The provincials don't work, straight up. If you look at the provincial campaign, there's good counties that are gone out of it. Top-level teams. They'd be better served if they kept their provincial campaign as a League but when it comes to All-Ireland championships, pick the best 10 teams or eight teams to go into that and an open draw and go that way."
Carlow 0-21 Dublin 2-25
Dublin hurlers did enough to beat Carlow in Dr. Cullen Park on Sunday, but this All-Ireland preliminary quarter-final winning performance won't be enough to stop Clare in their tracks on Saturday.
Manager Micheal Donohue knows as much. He said, "We are happy with the result. We knew coming down it was going to be a big challenge. It was a big opportunity for them. There was a big crowd.
"We had to defend. It was 0-13 to 0-12 at half-time. We stressed a few things. In fairness the lads pushed on in the second half. They are moving well and for us we are delighted they have reached the All-Ireland quarter-final.
"They have worked really hard over the last few months. For us, it is about amassing experience in big knock-out games."
Tailteann Results
Favorites Cavan were dumped out of the Tailteann Cup by Ulster finals Down whose 1-17 to 0-15 win at Breffni Park secured a Croke Park semifinal this Sunday against Laois, 1-14 to 0-14 winners over hosts Limerick in their quarterfinal.
Former Meath boss Andy McEntee will meet new Meath boss Colm O'Rourke at headquarters this Sunday in the second semifinal. Meath beat Wexford comfortably by 2-23 to 0-12 in their Navan quarter-final. Antrim made it through with a 1-19 to 1-15 victory against Carlow at Corrigan Park.
*This roundup first appeared in the June 21 edition of the weekly Irish Voice newspaper, sister publication to IrishCentral.