More GAA news and scores from Ireland this week.
Dublin 0-22 Kildare 0-13
Dessie Farrell had no choice but to go with youth against Kildare in the unlikely surroundings of Nowlan Park in Kilkenny on Saturday, and it paid off as the Leinster champions easily repeated their provincial semifinal win over the Lilywhites.
Jack McCaffrey, Ciaran Kilkenny and Paul Mannion all failed to make the starting team while Cormac Costello was a late withdrawal with an ankle injury, but Dublin still had too much for their neighbors.
"Overall happy," Farrell told RTÉ Sport afterwards. "I thought the application was very good today. The six-day turnaround was tough and I think the lads showed great fight and determination out there.
"At times in the first half we probably looked a little bit open. It was better in the second half but that's something you're always trying to shore up, and play lockdown defense.
"Delighted with all the young lads again today. I thought Sean McMahon and Daire Newcombe in defense were really solid. Collie Basquel, Sean Bugler, Cian Murphy, Lorcan O'Dell came in and made really solid contributions as well.
"They are finding their feet and are a little more comfortable in their skin. It's a big step up in class from club or underage. They're doing really well and games like this bring them on."
Kildare manager Glenn Ryan defended his recent criticism of how many games Dublin get to play at Croke Park and said the comments were never directed at Farrell or his players.
"It wasn't an anti-Dublin thing in any regard. It's not their fault," said Ryan. "And I'm sure they enjoyed getting out of Croke Park and coming down here. They certainly did today because we made things very easy for them.
"The second quarter, things obviously went the way we didn't want them to. They certainly made the most of the opportunities that were given them but they probably shouldn't have got a lot of them.
"They work hard, in fairness, but from our own perspective we would be disappointed with the way that went. There were a lot of areas in our game today that we were very disappointed with.
"We had 14 shots in the second half and got a return of five scores. That's not going to be good enough in any game. We need to be having a good look at ourselves."
Tyrone 0-13 Armagh 0-11
Armagh manager Kieran McGeeney was quick to acknowledge his team's lack of sharpness in front of goal and the effect of an early red for Rian O'Neill as they lost by two points to Tyrone on Saturday – but he also had a go at his critics as his team remain second in the Group 2 table.
"They went at them in the first 15 minutes and created four goals, they still have to put them in the net," he said of his forwards. "So I think we did go at them. But we're just missing too much. Our execution has been poor in that regard. We're creating chances, we're cutting through teams but we have to be able to finish. That's the big thing."
As for the critics of Armagh's current style of play, McGeeney added, "Listening to people sort of say, you're not going forward but yet you're missing four goals and you're not going forward but yet you miss a goal and four points in the first 15 minutes against Westmeath, listen there are pundits out there whose sole job is to create controversy and you just have to take it on the chin and move on because if you don't convert, you can't really say anything."
This was Tyrone's first win in the round robin series and joint manager Brian Dooher confessed, "There's a little bit of relief. We probably made hard work of it in the second half and should have made it more comfortable. But you have to give credit to Armagh. They really dug deep and came at us in the second half and pegged us well back. We could have conceded a last-minute goal again but thankfully we didn't this time."
Roscommon 1-21 Sligo 1-11
Kildare native Davy Burke will change tactics again when he leads Roscommon into final round action against his home county on Sunday, June 18 after switching to a more offensive style for this win against Sligo compared to the domination game attempted in the previous draw with Dublin.
 "I'll watch the footage of Kildare tomorrow or the next day and we'll get going," Burke told RTE. 
"We changed our plan this week to last week. Kildare will probably be a variation of the two. We're not stuck to the one plan. We've a framework we play to every week and we add layers to it after that. 
"We're in the last 16 and I don't think there's any soft touches whatsoever in this competition. We were preparing on Friday night that we were two points down with 60 minutes on the clock and we said, 'Dig it out, lads.'
"We were hoping we had the depth. So, we went as flat out as we could and hoping we could run the legs off them. I did think our conditioning in the last 15-20 showed level.
"We're operating in Division 1, they're coming into Division 3. Sligo are a right good side, with Sean Carrabine and these boys. We knew it'd be tight but we thought our bench might be enough and it was."
Asked about managing against his own county, the Rossies boss added, "I did worse. I managed against my home club, Confey, which was worse. When you manage against your home club, it's worse than managing against anyone else. I'd say it's a 50-50 game. Let's see if we got through this with no knocks and we'll go from there."
Cork 2-22 Offaly 3-13
Ben O'Connor will retire his hurling stick for the time being and concentrate on a professional rugby career with Munster after helping Cork to victory over Offaly in the All-Ireland under-20 HC final at Semple Stadium on Sunday.
Center-back O'Connor, a Munster Senior Cup winner in rugby with Presentation Brothers College Cork and an Ireland under-19 international, confirmed the news after the final victory.
"I'm after deciding I'm going with the rugby so this was my last hurling game," he said. "I was delighted to finish on a high now. They're all my best friends and you couldn't have asked for a better group to finish with. 
"I'm absolutely buzzing, on top of the world. It was a very tough decision but I was happy with my decision in the end."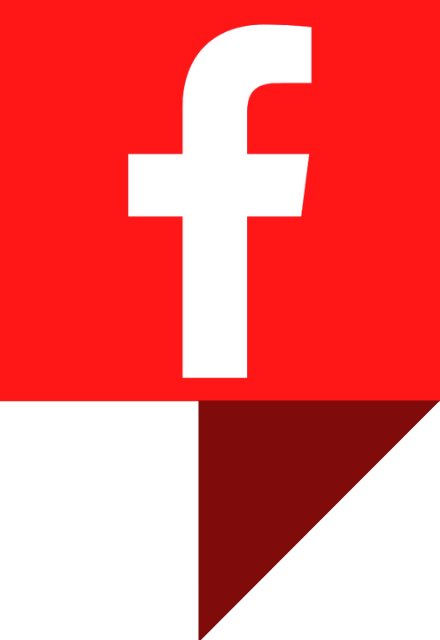 Global Irish GAA
Love GAA? Share your local GAA and keep in touch with the community around the world on our Global Irish GAA group.
GAA Shorts
Hurling: Meath were the big winners at Croke Park on Saturday as the Royal County secured a 1-23 to 1-21 win over Derry in the Christy Ring final. Wicklow won the Nicky Rackard Cup with a two-point victory over Donegal, 1-20 to 3-12, while the Lory Meagher Cup final was won by Monaghan who beat Lancashire by 3-22 to 3-20 . . . 
Hurling: Clare captured the All-Ireland MHC title for only the second time, and their first win since 1997, with a stunning 2-22 to 4-11 victory against favorites Galway and against the odds at Semple Stadium on Sunday . . .
Football: Back-to-back All-Ireland Ladies SFC champions Meath were rocked on Sunday night when manager Davy Nelson announced he was quitting the role just eight months after succeeding Eamonn Murray in the role. Nelson departs after just one win in seven League games and a week after losing the Leinster final to Dublin.
*This roundup first appeared in the June 7 edition of the weekly Irish Voice newspaper, sister publication to IrishCentral.