GAA news from around Ireland this week.
Clare 1-24 Limerick 2-20
Limerick's run of 17 unbeaten games in the Championship was always going to end somewhere, and Clare fans will be still celebrating the fact that it was their team that brought that 100 percent record crashing back down to earth with the narrowest of wins at the Gaelic Grounds on Saturday night.
After an opening day defeat to Tipperary on home turf in the Munster SHC round robin, it was always going to take something special for Brian Lohan's men to make amends and that's exactly what they delivered in an epic Championship encounter.
Yes, Limerick looked leggy at times and missed crucial scoring opportunities but the question now is who will learn most from this result – the Limerick team chasing a fourth All-Ireland in a row or those sides ready to take a leaf out of Clare's book.
For Banner goal scorer Peter Duggan, the win was sweet but the opportunity to lay down stepping stones for the rest of the summer is just as important with one win now from two games in Munster with Cork and Waterford to come.
"We wanted to go out and prove to ourselves that we weren't as bad as we performed last week," Duggan told RTÉ Sport. "We performed well; we have two points but two points won't get us anywhere. We'll enjoy this victory but we'll have to push on from here.
"That Limerick side are class; we performed really well and a few things went our way on the day. We held on and played very well but we have to get six points on the board now."
For Banner boss Lohan this was an exceptional and inspirational performance and win, built on a calm mind. 
"Our lads were relaxed coming into it," he stated. "They knew their job and knew what had to be done and there's good stuff in those guys, there's great stuff and we just didn't see it, or just didn't see enough of it last week. That was the most disappointing thing from last week but, look, we are obviously happy."
For Limerick boss John Kiely there were no excuses and an acknowledgment that his team only had themselves to blame for their inefficiencies in front of goal.
"I think Clare brought a really excellent performance and it was always going to take an incredible performance to beat them on the night and we just fell narrowly short," said Kiely.
"We have only two points from four now in this series. I suppose if you said to me a month ago, 'Would you take two points from four?' I wouldn't cry over it. It's not the end of the world.
"But, listen, we have three weeks now until the next game to get our ducks in a row. We have to take this week possibly to refresh and get a bit of a break from it."
Cork 0-27 Waterford 0-18
Cork made a statement for the summer ahead as they blitzed Waterford at Pairc UI Chaoimh in their Munster SHC group game on Sunday, Deise boss Davy Fitzgerald left with no choice but to rubbish his own team's performance afterward.
After defeats to Limerick and now Cork in the Munster series, Waterford are hanging on for dear life as far as this year's Championship is concerned and Fitzgerald knows it after an abject performance on Leeside against a Cork team opening their summer campaign.
"We were well beaten today," Fitzgerald said. "Cork had way more energy than we had and there was no doubt that they deserved to win by as much as they did.
"We just didn't seem to have that energy today and we just weren't the same as we were last week, so all we can do is apologize to our supporters. I know Cork were coming in fresh but there is no excuses. Maybe it's down to me not getting them up enough during the week, I don't know. They are good lads, and they are a lot better than they were out there."
As for the immediate future, the Waterford boss added, "I think the Clare result last night against Limerick makes things a lot different. We have two games to go, so let's see how we can do in the two of them."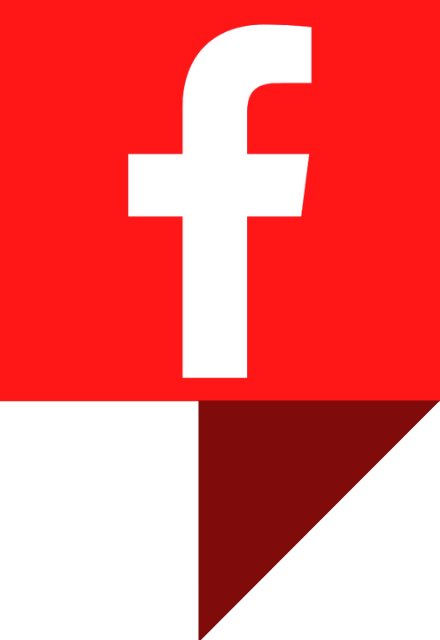 Global Irish GAA
Love GAA? Share your local GAA and keep in touch with the community around the world on our Global Irish GAA group.
Kilkenny 0-28 Galway 1-25
It took them six minutes of added time to do it but Galway reigned Kilkenny in with a last-gasp point from substitute Declan McLoughlin in their Leinster SHC series clash at Nowlan Park.
Kilkenny dominated the second half of this exciting tie and led by six points at one stage, but Henry Shefflin's Tribesmen were never going to surrender easily on his return to his old stomping ground.
Galway had grabbed the only goal of the game after just seven minutes when Brian Concannon hit the back of the net but the Cats clawed their way back into dominance and felt they should have won this round two fixture.
Manager Derek Lyng admitted afterward, "Frustration there from our end. At one stage we were three or four up, we would have liked to close it out at that stage."
Fittingly the sides were level at the break, 1-13 to 0-16, but the home team completely dominated the third quarter with Eoin Cody and TJ Reid in the forceful form before championship debutant McLoughlin grabbed the late equalizer.
"To be fair to Decky McLoughlin I think it's a great message for the group. He hasn't played much underage," said Galway boss Shefflin. "But he performed for his club and that's where we really identified him. It was great to see he's taken that club form into training." 
Dublin 2-23 Westmeath 1-14
Westmeath manager Joe Fortune hit out at the standard of refereeing as his team went down to Dublin by 12 points in the second round of the Leinster SHC at Parnell Park.
Fortune went so far as to claim officials have to hit a quota of frees on any given day as he vented his post-match frustrations to the media after a game Dublin never looked like losing with a second-half goal from Cian Boland the best score of the afternoon.
The Westmeath boss was particularly aggrieved by the number of times his team were punished for hand-pass rule breaks. He steamed, "How many times? We've put a lot of emphasis in the last three to five months with regard to hand passing.
"I felt we were called a number of times and it didn't...I just felt at a critical moment in the first half when we were three or four points ahead, a couple of decisions went against us and it's not critical of anything else except the fact that I don't think we tend to get those small decisions when we come to bigger places." 
*This roundup first appeared in the May 3 edition of the weekly Irish Voice newspaper, sister publication to IrishCentral.