The Catholic Church has confirmed that communion bread must contain gluten.
Bishops around the world have received written confirmation from Cardinal Robert Sarah that gluten-free bread must not be consecrated at Mass and given to the faithful, Vatican Radio reports.
The policy that all communion bread should contain at least a trace of gluten became official in 2003 but in recent years priests have increasingly bought their bread from a wide variety of sources - with hugely varying standards.
Some churches have even been using rice or corn as a substitute.
Read more: Gluten-free diet a useless fad for most, says renowned Irish doctor
"Until recently, it was certain religious communities who took care of baking the bread and making the wine for the celebration of the Eucharist," priests were reminded. "Today, however, these materials are also sold in supermarkets and other stores, and even over the internet."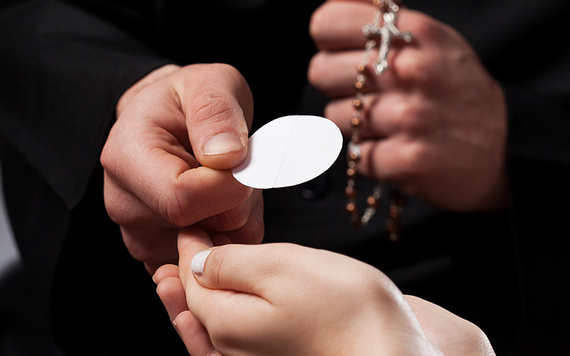 2
Bread with low levels of gluten may be used, it adds, "provided they contain a sufficient amount of gluten to obtain the confection of bread without the addition of foreign materials and without the use of procedures that would alter the nature of bread."
The news is particularly significant to celiacs - people who are allergic to gluten - and the CEO of Celiacs Ireland, Fergal O'Sullivan, told the Irish Independent he had been inundated with calls from concerned Catholics.
However he offered his reassurances that for most celiacs the bread would contain such a low level of gluten that most celiacs would be able to consume it.
"Hosts with this sufficient level of gluten can be deemed gluten-free by the agreed international standard when they contain less than 20 parts per million," he confirmed.
For those celiacs who were unable to tolerate even such a low level of gluten, the Vatican stipulated that they should restrict themselves only to communion wine.
Read more: You won't believe the size of Ireland's smallest church which was just demolished