This autumn an unprecedented number of new Irish films, TV shows, plays and books will be unleashed on the wider world on a scale that we have never seen before.
From Venice in Italy where two Irish women (Yvonne Farrell and Shelley McNamara of Grafton Architects in Dublin ) are curating the current Biennale in Architecture - it's the first time the Irish have ever been given the honor - to the United States where a host of new Irish films, TV shows, plays and books are doing big business and winning critical plaudits, it's safe to say that we are in what the critics call an Irish moment.
Read more: Tom Hardy channeled Conor McGregor for villain role in new Marvel movie Venom
9
Let's start with TV. If you still haven't made time for Chris O'Dowd in his darkly funny new crime caper "Get Shorty," can I seriously recommend that you start?
Based on a real-life story (and loosely the 1995 film starring John Travolta and Rene Russo) it begins when two hardened hitmen – O'Dowd plays one - discover an exciting new screenplay in the possession of a man they have just murdered.
Before you can say "lights, camera, action," O'Dowd and his crooked partner have moved to Hollywood where the pair are passing themselves off as a legitimate producer and screenwriter, but the kind you can't say no to if you want to live.
9
The second season of the hit show premieres on Epix on August 12, giving you ample time to binge watch the first season to get caught up, which I heartily recommend.
"Get Shorty" is one of the most perfectly cast shows I have seen (Ray Romano plays a hardbitten, out of his depth director surrounded by lethal hoods so believable it's almost painful to watch).
But O'Dowd's turn as a hangdog hitman who sees his best chance to escape the life he has for the one he dreams of is worthy of an Emmy.
Another new Irish film highlight is the forthcoming "Black '47," an old-time shoot 'em up revenge drama set during the darkest year of the Great Hunger. Already there are some rumblings about the wisdom of setting a genre film in the year one of the Irish colonial disaster and critics have been sharply divided over it.
Some insist the new film resists any trace of exploitation but others feel the tragic setting overwhelms the subject matter with no profit to either. It will open in the U.S. on September 7.
9
Meanwhile in Ireland what some people call the Irish Harry Potter, "Artemis Fowl," is being directed by Belfast-born director and actor Kenneth Branagh for Disney Studios.
Based on the bestselling children's books by Irish writer Eoin Colfer and with Robert De Niro producing, a 13-year-old newcomer
9
will play the title character, a young criminal mastermind being hotly pursued by supernatural detectives, including the fairy police chief Commander Root, played by Judi Dench.
9
Interestingly, one of the screenplay adapters for the new film is playwright Conor McPherson, so expect some snappy dialogue with distinctly Irish inflections (probably just as well, since the main detective agency in the books is staffed by Leprechauns). The film is scheduled to open in 2019.
Meanwhile, fans of the hugely successful Vikings series will be glad to know the show is back filming in County Wicklow for its sixth season. Jonathan Rhys Meyers, Moe Dunford, and Ferdia Walsh-Peelo are all set to reprise their roles in the long-running History Channel series.
9
Meanwhile, Liam Neeson is currently back on his home turf in Northern Ireland where he is currently filming "Normal People" with actress Lesley Manville, which is described as a romantic drama about a married couple who have to deal with a devastating diagnosis.
It's a welcome break from long and somewhat unexpected line of action movies and an opportunity to remember just what a gifted actor he can be when given the opportunity.
Another interesting new Irish-themed film is "Lizzie," from director Craic William Macneill and starring Chloe Sevigny, Kristen Stewart, Jamey Sheridan, Fiona Shaw, and Denis O'Hare. Sevigny stars as Lizzie Borden, the notorious ax murderer at the heart of one of the most enduring mysteries in American history.
9
After a lifetime of loneliness, Lizzie finds a kindred spirit in the housemaid named Bridget Sullivan (played by Kristen Stewart) and their secret intimacy eventually sparks an unthinkable act. Director Macneill's new film explores the days leading up to the savage crimes in what he calls a dark tale of repression, exploitation and thwarted dreams. The film hits the big screen on September 14.
Three up-and-coming Irish novelists have made the long-list for this year's £50,000 Man Booker Prize. Bestselling author Donal Ryan has been nominated for "From a Low and Quiet Sea," novelist Sally Rooney for "Normal People" and Anna Burns for "Milkman."
To put this in context, this puts Ireland on a par with the U.S., which also has three writers on the list. 2018 is the first year that novels published in Ireland have become eligible for the Man Booker Prize, following a change in rules which finally recognizes the "special relationship" between the UK and the booming Irish publishing markets.
Read more: Colm Tóibín and Belinda McKeon among short-story authors in August's IrishCentral Book Club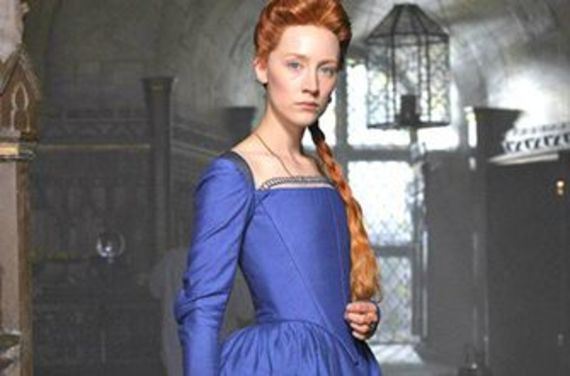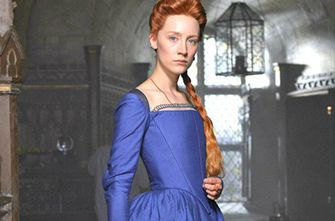 9
And let's not forget the new Mary Queen of Scots movie starring Saoirse Ronan, due for release on December 7. After her acclaimed turn in Lady Bird, Ronan's flawless career choices have led her to this big-budget stunner. She plays Mary Stuart after she returns to her native Scotland to reclaim her rightful throne.
But that return sets her in the crosshairs of Elizabeth I (Margot Robbie) who claims the right to the thrones of both Scotland and England (as does Mary).
Read more: First look at Saoirse Ronan as Mary Queen of Scots 
Rivals in power and female figureheads in a man's world, the two struggle mightily in this highly anticipated new film about a rivalry that changed the course of history.
Which of the above are you most excited about? Are there any other great Irish works on the horizon that we've missed out? Let us know in the comments section, below.