Are you a Trump supporter? Or do you think he's an insult to the office he holds? Be afraid, be very afraid, at the family Thanksgiving.
That's when families, in-laws, strays, and neighbors risk life and limb discussing presidential politics.
Trapped in the same house for hours, Freddie Krueger might even be afraid.
Luckily, one of Santa's fairies happened by and offered ten house rules.
 - No turkey jokes about Hillary, no comparing the orange-y brown turkey skin to Donald's hair.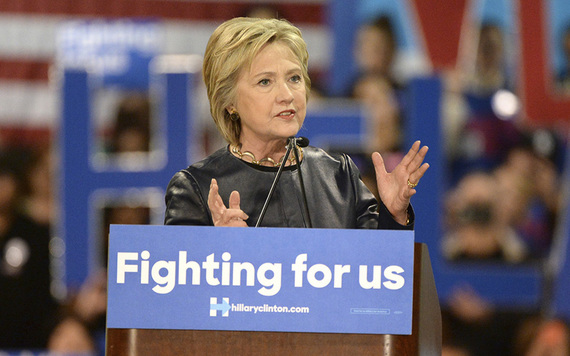 2
- If a presidential race discussion begins, remove all sharp objects, including carving knives, from the kitchen. Hide them!
- Bite your tongue very hard when Uncle Marty tells everyone what a great job our president is doing.
- Do not discuss hookers in Russia, misspelled tweeting, p***y-grabbing, in the context of the president.
When will all the haters and fools out there realize that having a good relationship with Russia is a good thing, not a bad thing. There always playing politics - bad for our country. I want to solve North Korea, Syria, Ukraine, terrorism, and Russia can greatly help!

— Donald J. Trump (@realDonaldTrump) November 12, 2017

- Make sure your stash of Valium/Zoloft /Xanax is available if discussion gets very animated. Share.
- Don't remark how Kim Jong-un, the North Korean nut job, looks almost as out of shape as our president.
- Talk about Uranus and what a wonderful planet it is, not Russian uranium if the topic is raised.
Trump plans to speak with Russian Pres. Vladimir Putin today, White House says. https://t.co/vgpagkCh8R pic.twitter.com/eXxvYwewrh


— 🇺🇸TrumpRussia🇷🇺 (@TrumpEra_2017) November 21, 2017

- Remark on how nice the weather is lately when the climate change discussion comes up.
- Jokes about Hillary falling down or Donald playing golf every other day should be avoided.
- To break the ice, offer up the idea of a special counsel for every member of Congress or a cut rate.
Above all remember to have a happy Thanksgiving!