From captivating forests to picturesque coastal paths, Ireland offers a multitude of stunning locations perfect for autumnal dog walks.
As the vibrant hues of autumn envelop Ireland, dog owners across the nation eagerly anticipate the opportunity to venture into the great outdoors with their furry companions.
In a comprehensive guide, Dr. Orla Fitzgerald MVB MRVCS unveils the five best places to walk your dog in Ireland this fall, ensuring an unforgettable experience for both you and your loyal furry friend. 
"Autumn in Ireland is a magical time for both humans and their beloved dogs," states Dr. Orla Fitzgerald, a renowned veterinarian.
"Exploring these breathtaking locations not only provides physical exercise and mental stimulation for our furry companions but also fosters a deeper connection with nature, resulting in an enriching experience for all." 
The top five autumn dog-walking destinations in Ireland include:
Killarney National Park, County Kerry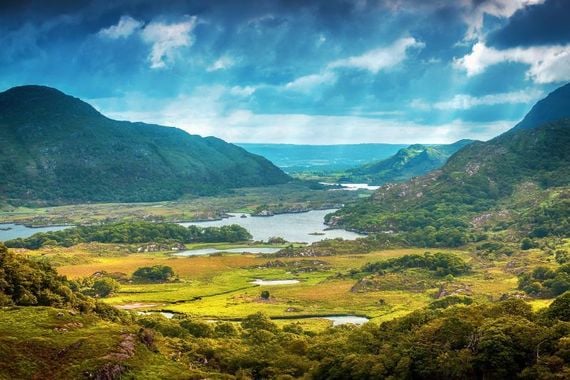 7
Nestled in County Kerry, this expansive park spanning over 25,000 acres offers trails through lush woodlands, sparkling lakes, and majestic mountains. The vibrant autumn foliage and the iconic Lakes of Killarney create an idyllic setting for dog owners and their canine companions to explore and enjoy. 
Howth Cliff Walk, County Dublin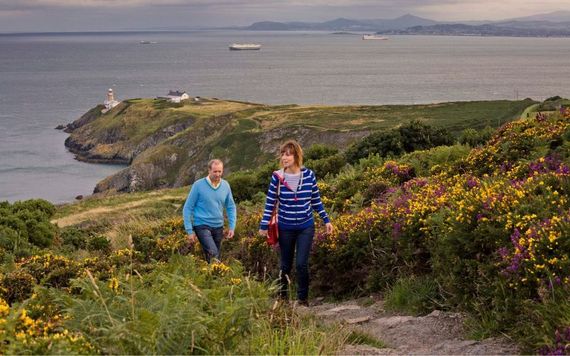 7
A short distance from Dublin City, the Howth Cliff Walk provides awe-inspiring views of the rugged cliffs and the vast Irish Sea. The golden hues of autumn set the backdrop for a coastal adventure, and dogs can relish in exploring sandy coves and embracing the salty air. 
Glendalough, County Wicklow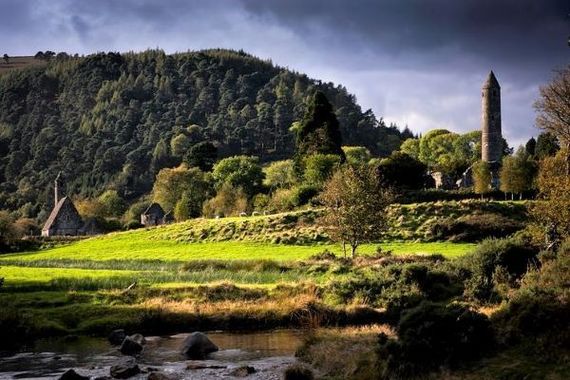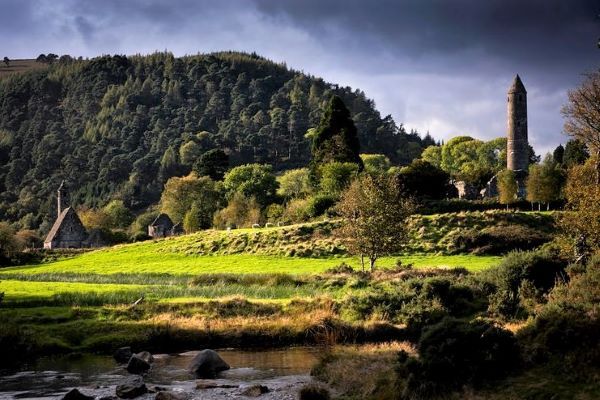 7
Enclosed by the Wicklow Mountains National Park, Glendalough offers picturesque walking trails through woodlands, tranquil lakes, and captivating ruins. This serene environment, enhanced by autumn's vibrant colors, provides a perfect escape from the urban hustle. 
Cahergal Loop, The Burren, County Clare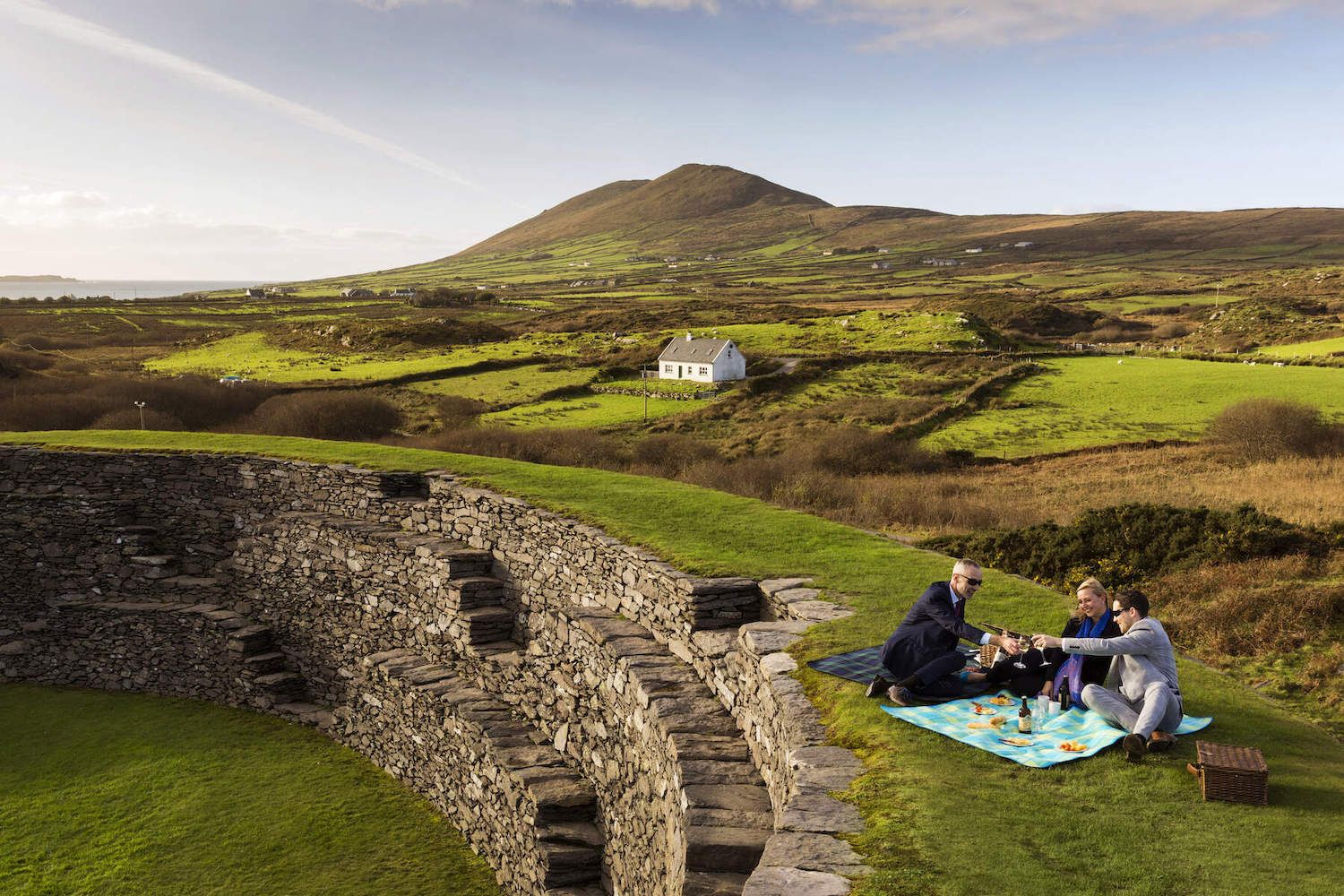 7
The Cahergal Loop introduces a unique experience in the Burren's karst landscape. Vast limestone pavements and diverse biodiversity create an intriguing backdrop for dog owners seeking an adventurous walk amidst archaeological sites, rivers, and Atlantic views. 
Curraghmore Estate, County Waterford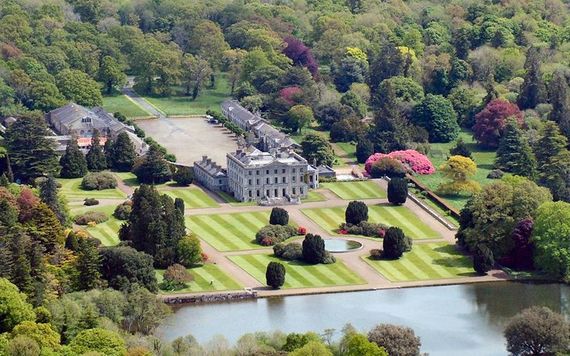 7
 Steeped in history and natural beauty, Curraghmore Estate offers enchanting woodlands, gardens, and a Georgian mansion. Trails through the estate offer dogs the chance to explore open fields, woodland paths, and the intricate Shell House. 
And...Fota Wildlife Park, County Cork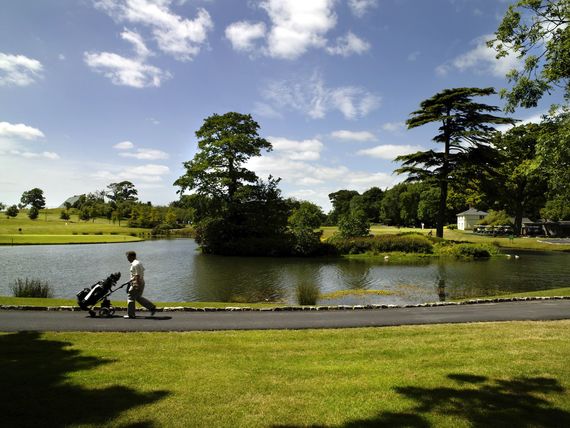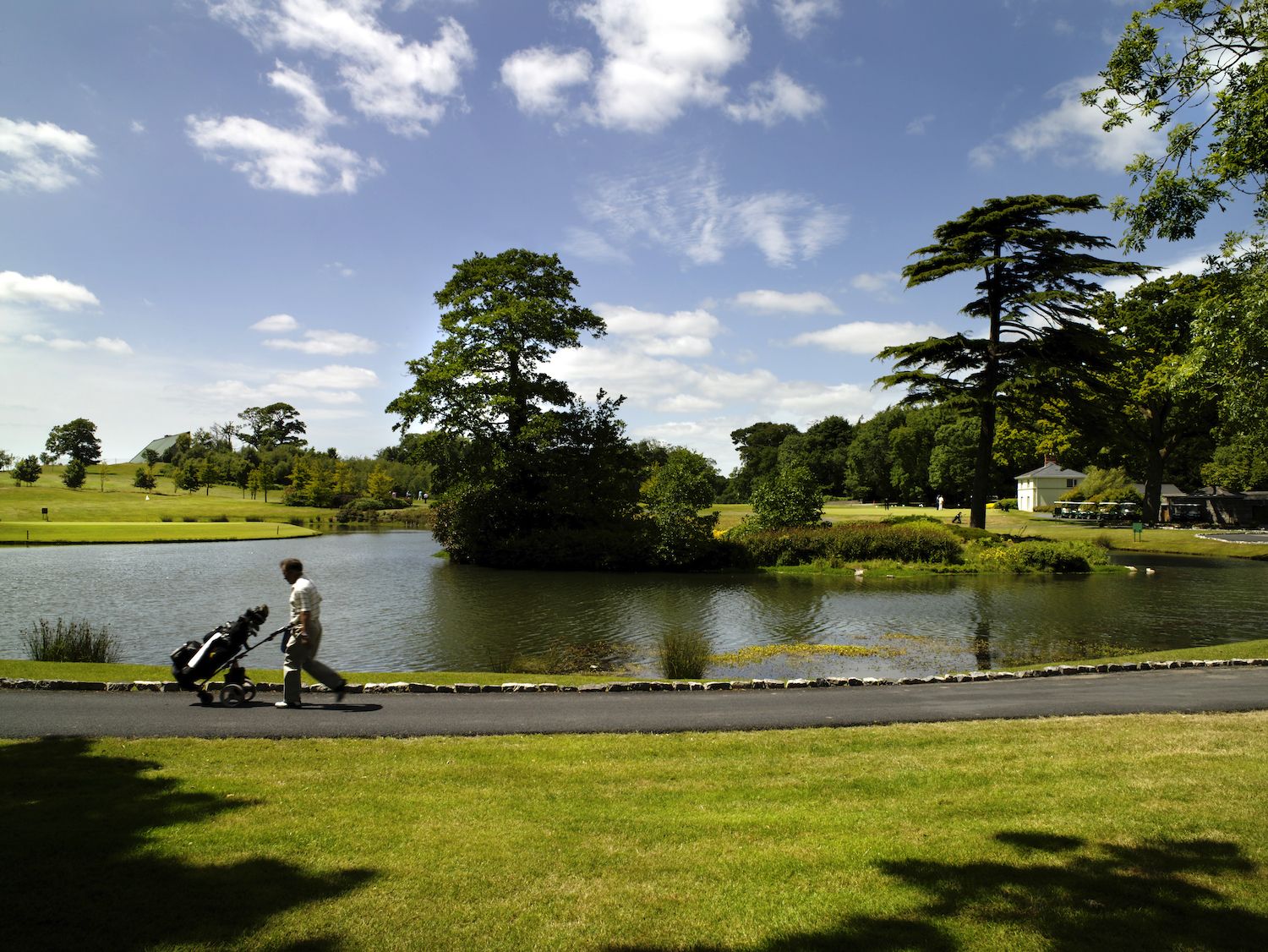 7
While not exclusively for dogs, Fota Wildlife Park, County Cork, provides an extraordinary walk around its perimeter, offering spectacular views of animal enclosures and diverse wildlife. With the charming landscapes, rich history, and welcoming spirit of Ireland, it's an ideal destination for dog owners seeking unforgettable autumn walks.
Whether exploring the rugged cliffs of Howth or the mystical Glendalough Valley, these autumn delights beckon both leash holders and their furry friends to embrace the season's beauty.