Killarney is one of Ireland's most beautiful heritage and tourist spots, famed in song and story.
Here are ten facts about the place described as 'Heaven's reflex' by local poets:
1. Killarney means 'Church of the Blackthorn,' and nobody is quite sure why!
2. Immaculately kept, Killarney has won various awards since 2005 in Ireland's National Tidy Town Competition. In 2022 they took home a Gold Award.
3. Killarney was first made popular by Queen Victoria who visited Killarney in 1861 staying at Muckross House. The local newspaper described her stay at the Muckross mansion thus:
"An entire section of the mansion has been set apart for the royal family so that all their apartments communicate without the necessity of passing into the corridors to be used by other occupants of the house. The Queen will live here in privacy, and from the windows of her rooms, she can walk into delightful grounds, which will be kept private during her stay at Muckross. In her sitting room - which, like all the others, is a splendid apartment furnished richly and tastefully, there is a series of views of the Lakes of Killarney, painted by Mrs. Herbert. They are works of the highest artistic excellence."
4. Killarney is included in many popular songs, most famously 'Too Ra Loo Ra Loo Ra' which Bing Crosby sang in 'Going My Way' in 1944. 'Christmas in Killarney' is another perennial favorite from the music hall era.
5. With the exception of Dublin, there are more hotel beds in Killarney than in any other town or city in Ireland.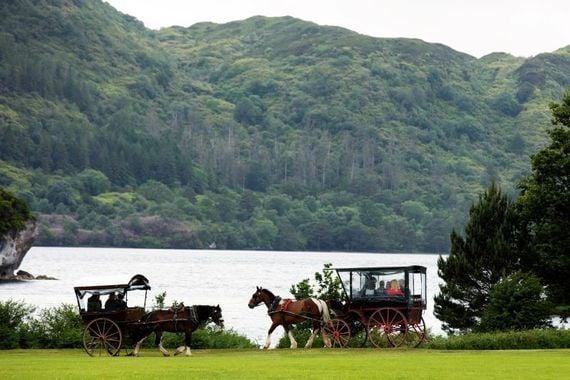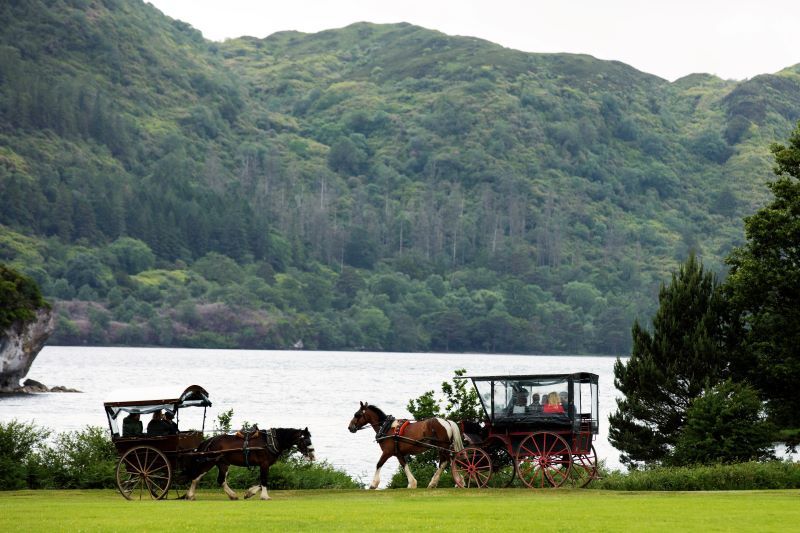 3
6. Actor Micheal Fassbender is the most famous local resident. Though born in Germany, he moved to Killarney as a young child with his parents who took up work there running a restaurant. 
7. There was a major dispute recently over jaunting car drivers refusing to have their horses wear diapers to stop dung on the streets. Eventually, the jarveys gave in after ongoing protests.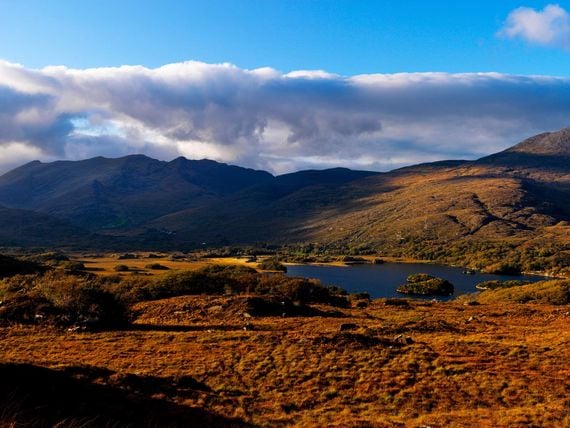 3
8. Ireland's highest mountain Carrauntoohil 3,400 feet is nearby ringing the majestic lakes of Killarney. Some say it would be even higher if it wasn't set in a depression
9. One of Ireland's greatest Gaelic footballers is Colm 'Gooch' Cooper, a native of the town and former captain of the Kerry football team.
10. Ireland's first talking film "The Dawn," was filmed, scripted, and acted out in Killarney and based on a War of Independence story. They recently reshown it on the 75th anniversary and had to turn hundreds away.
* Originally published in 2016, updated in April 2023.