We're fans of the underdog and to that end, we feel that often when people visit Ireland, they can be blinded by the obvious destinations such as Dublin, or other large cities like Cork and Limerick.
So, to help visitors to Ireland get the most from their visit, we have put together five of our favorite destinations in Ireland that while slightly off the beaten track are must-sees on any holiday here. 
Mayo, Ballina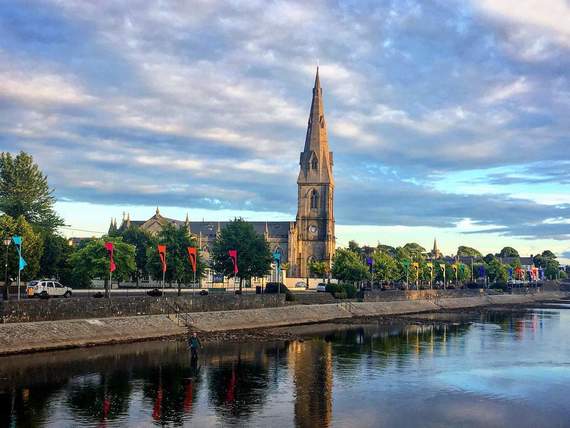 6
Mayo is a county that doesn't have a city and really depending on the person that can be seen as either a curse or a blessing. Mayo is the third biggest county in Ireland and has an abundance of attractions and reasons to visit. Each town in Mayo is unique and beautiful, but some towns are often overlooked in place of their better-known neighbors.
When we speak of Mayo, often Westport is the town that first comes to mind, however, Ballina is a gem that is not to be missed when visiting Maritime County. Ballina is the largest town in Mayo and is home to St. Muredach's Cathedral and Rosserk Friary, dating back to the 15th century.
Ballina is also the hometown of past Irish President Mary Robinson which in our opinion is enough of a reason to visit but if fishing and in particular salmon fishing piques your interest, the Ridge Pool on the River Moy is the place to be.
Louth, Carlingford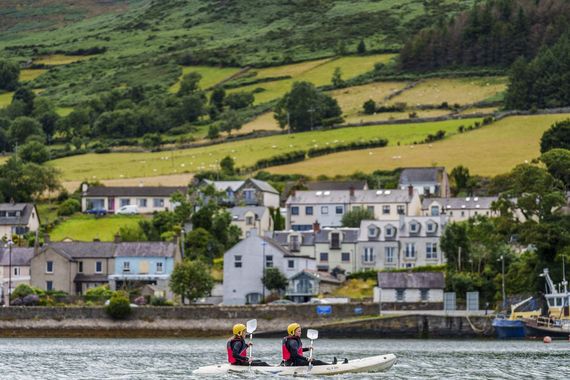 6
Louth, 'The Wee County' is Ireland's smallest county and isn't too far from Dublin. An interesting fact about Louth is that it sits just above the 'Wee-Ould line', which is similar to the Mason- Dixon line in the United States. Often famed for the towns of Dundalk and Drogheda, the beautiful town of Carlingford is often overlooked.
Situated on the Cooley Peninsula, Carlingford is a dream destination for young and old alike and boasts activities for all. Whether it's researching the deep history of the area, including one of Ireland's best-known heroes, Cuchulainn or walking the beautifully scenic routes, Carlingford is the place to start. Renowned for the wonderful hospitality and spectacular seafood, Carlingford has an abundance to offer and should be on all itineraries that involve the Wee County.
Kerry, Portmagee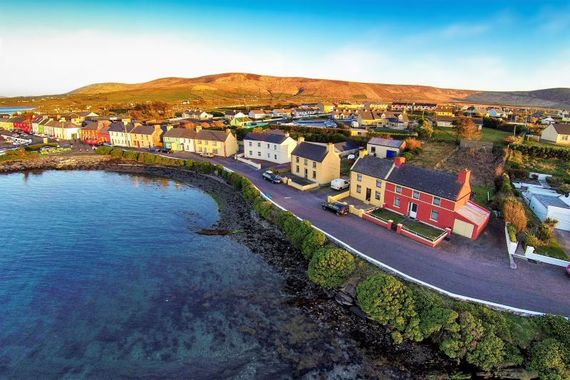 6
Kerry, which is more commonly referred to as 'The Kingdom', is well known for towns such as Dingle or Killarney but Portmagee, in our opinion, trumps a lot of towns in Kerry.
Portmagee is located at the entrance to Valentia Island, which is connected to the mainland by the Maurice O'Neill Memorial Bridge, built in 1970. A small, picturesque, seaside town, Portmagee was once a haven for smugglers who preyed on trade ships and pillaged them to their heart's content. Nowadays, the town is much more peaceful and welcoming and is famed for colorfully painted houses and buildings situated along narrow streets, it really is a sight to behold.
While you are in Portmagee, it is highly recommended that you visit the Skellig Islands, located just 12km off the coast. Skellig Michael is a must-see as it rises 218 meters above sea level and the islands can be accessed from Portmagee by boat.
This article was originally published in Ireland of the Welcomes magazine. Subscribe now!
Galway, Clifden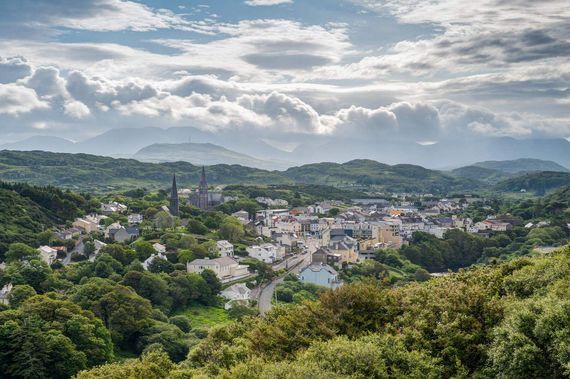 6
What's not to love about Galway or 'The Hooker County' as it's known - named after the infamous Galway Hooker boat before you ask. Galway is home to a vibrant city paved with small streets and almost any kind of character you might seek out. However, Ireland's second-largest county has an abundance of amenities to offer. Clifden is often overlooked by those visiting Galway in favor of the city, but in our opinion, it is a town not to be missed.
Clifden is located in Connemara, which is famous for its diversity and its spectacular landscape. Clifden has something to offer all who visit, from long sandy beaches to pubs and restaurants and not forgetting the prominent 12 Bens Mountain Range, located close to Clifden in the Connemara National Park.
The area is also steeped in history and in particular, it is famous as being home to the first high-power transatlantic longwave wireless telegraphy station, linking to Nova Scotia – something the locals are incredibly proud of.
In April of each year, Clifden's Annual Traditional Music Festival takes place, which sees the streets of the town thronged with musicians and performers of every kind. An event not to be missed.
Cork, Clonakilty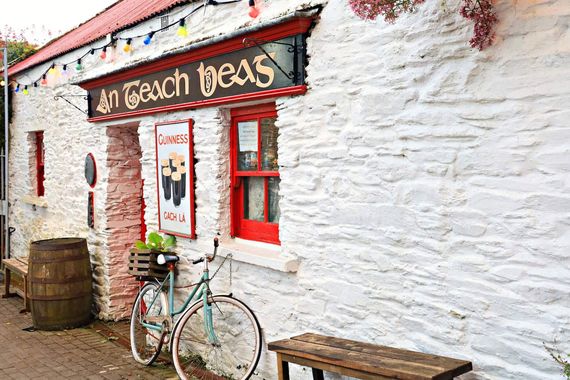 6
Ah Cork! ''The Rebel County' and Ireland's largest county has many towns, villages and even a city vying for the attention of visitors and of all the counties in Ireland, Cork is perhaps the most difficult to pick a favorite in. But we put in the effort and Clonakilty is the town that continues to outshine all of the others.
Clonakilty is local in stunning West Cork and literally has something for everyone to see. The best place to get a taste of Clonakilty is at the Farmer's Market held every Friday which showcases local and international fare side by side. Most famously, Clonakilty is home to Clonakilty Black Pudding – a secret recipe that dates back to the 1880s and if you pair this delicacy with local scallops, it's a treat that your tastebuds won't forget.
When visiting Clonakilty, be sure to make the short trip to Inchydoney Island (linked by a causeway to the mainland) a blue flag beach on the Wild Atlantic Way that offers one of the most magnificent swimming areas in Cork, actually in Ireland.