Keem Bay on Achill Island, off the coast of Co Mayo, has been named among the 50 Best Beaches in the World by travel site Big 7 Travel.
"Keem Bay is a breathtaking rural and sheltered beach surrounded by cliffs on Ireland's largest island – Achill Island," Big 7 Travel says of the stunning Irish locale which landed in 48th place in the ranking.
"Its gleaming white sand rivals tropical islands and the water is superbly clear. 
"The sun might not always be shining, but when it does it's world-class. And yes, it's beautiful even on a rainy day."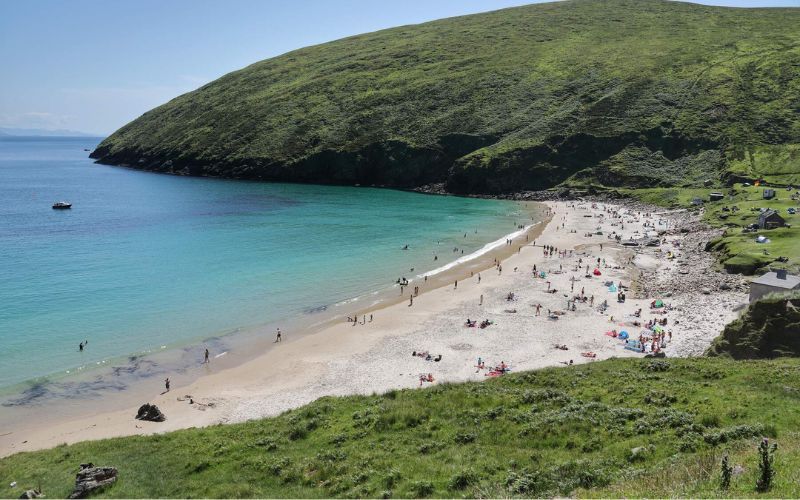 3
Mayo County Council says: "Keem Bay is a sheltered rural beach surrounded by cliffs on Achill, Ireland's largest island.
"Located at the head of a valley between the cliffs of Benmore and Croaghaun Mountain, to reach this idyllic spot just follow the Atlantic Drive to Keel and continue westward via a cliff-top road with spectacular views of the Atlantic Ocean.
"The beach, which is lifeguarded during the bathing season, is very popular with swimmers and is the site of a Blueway snorkel trail. If you're feeling inspired there are several activity providers in the area that offer equipment hire and tuition.
"In the past, this area was a key location for the Achill Basking Shark Fishery, which operated in the 1950s and 60s. During that period, spotters were stationed at Moyteoge Head, which borders the beach, to identify the sharks and direct hunting boats to them. The sharks were targeted for oil which was used as a lubricant in the aerospace industry."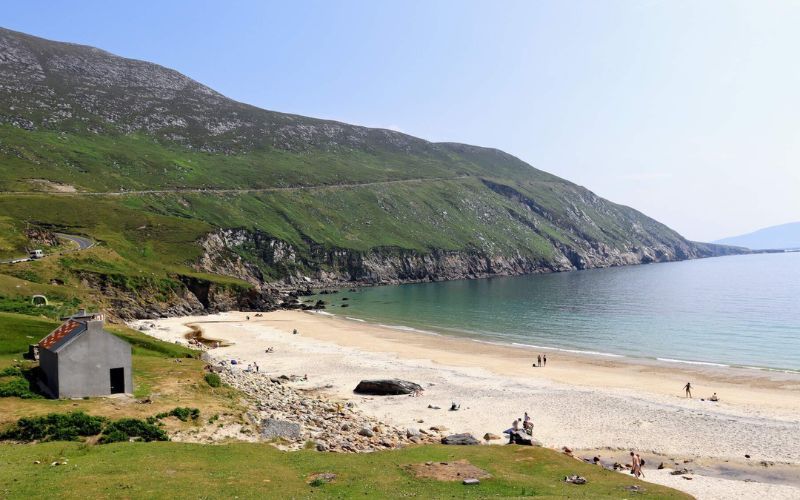 3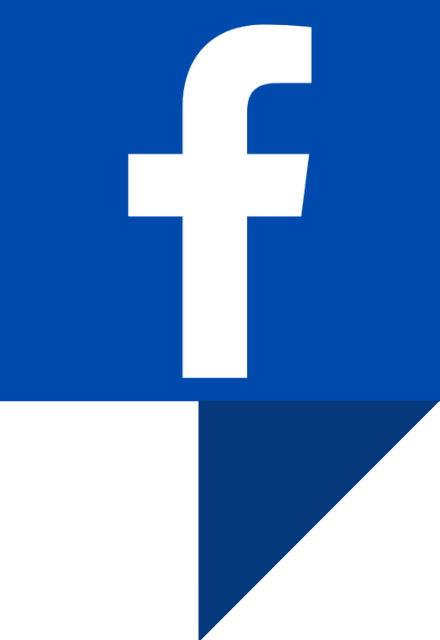 Traveling to Ireland
Are you planning a vacation in Ireland? Looking for advice or want to share some great memories? Join our Irish travel Facebook group.
Big 7 Travel's '50 Best Beaches in the World' list is now in its fifth year. The travel site says its list is determined using aggregated scores from previous media results, official Blue Flag locations, social media popularity, and contributions from the Big 7 Travel editorial team.
Though Keem Bay is the only Irish beach that made this year's list, it's in great company - it's ranked right ahead of Mystic Beach on Vancouver Island, Canada, and right behind Isla Robeson in Panama.