The basking shark has been drawing visitors to the Keem Bay area
A basking shark has been spotted nearly every day for about a month in the waters of Keem Bay on Achill Island, off the coast of Co Mayo.
Read More: Irish woman's hilarious reaction to hearing about shark on nearby beach
Sean Molloy, the manager at Achill Tourism, reached out to IrishCentral to share his pictures and videos of the 25-foot basking shark, whose appearance has drawn many people to the area in hopes of catching a glimpse.
Wow what a week we are having here in Achill. Please take a minute to look at these great photos from Cathy Lynchehaun who took photos of 6 sharks today. Enjoy!

Publiée par Achill Tourism sur Lundi 20 mai 2019
Despite their large size and threatening appearance, basking sharks, which have been listed as 'Vulnerable' by the International Union for Conservation of Nature, are not aggressive and are harmless to divers and snorkelers, just like whale sharks.
Although it has hundreds of small teeth, the basking shark does not use them when feeding; instead, it usually swims with its mouth open and catches whatever plankton is filtered through.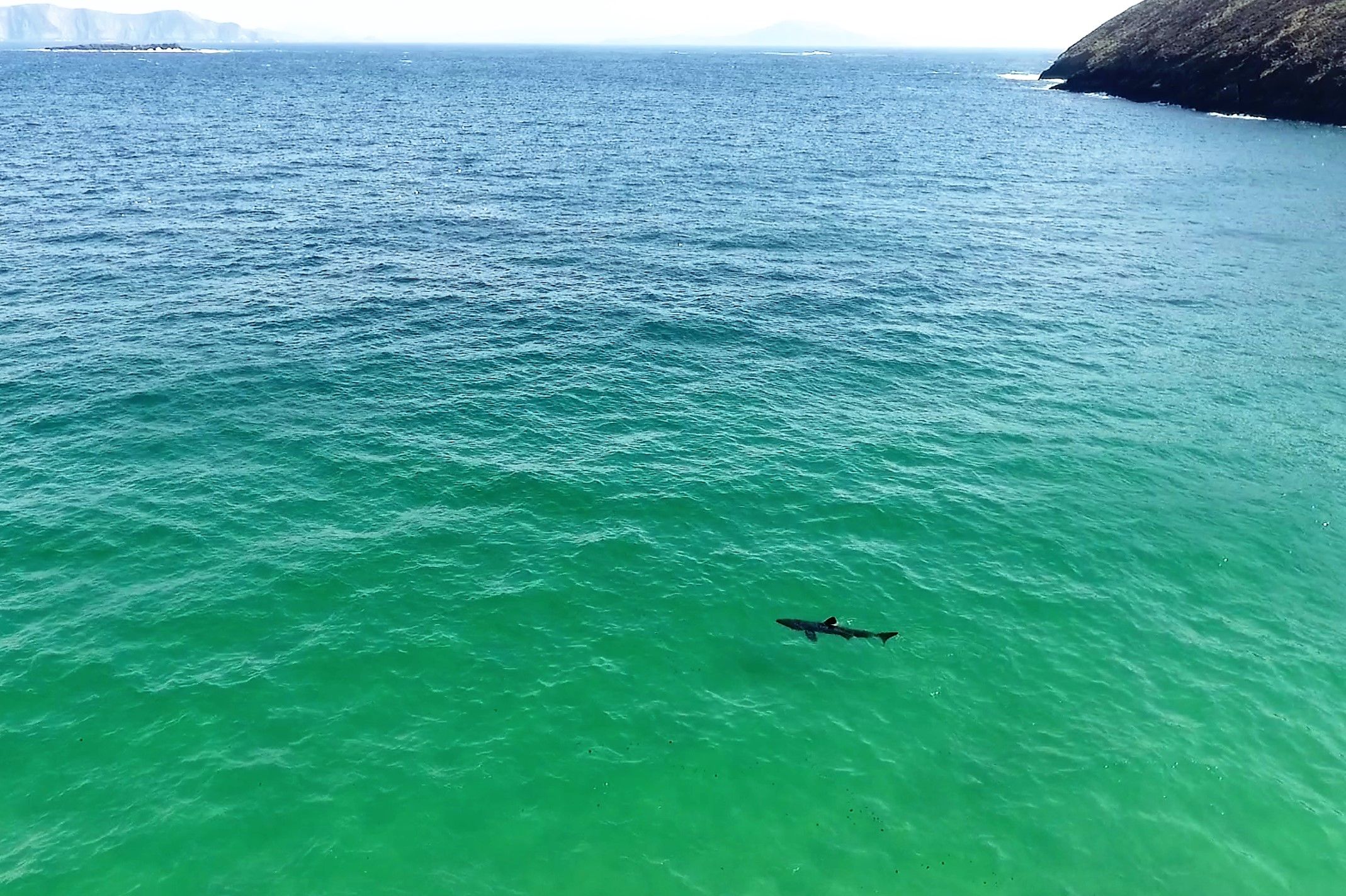 4
Read More: Rare shark nursery found off Ireland's west coast
Molloy told IrishCentral that Keem Bay was actually the location of the largest Basking Shark fishery in the world and that over 9,000 sharks were caught therebetween 1950 and 1964, with up to 50 sharks caught daily at its peak in the early 1950s.
Over-fishing and a lack of understanding of the shark's life cycle led to a critical reduction in the numbers of sharks worldwide, and the last shark caught in the area was in 1984.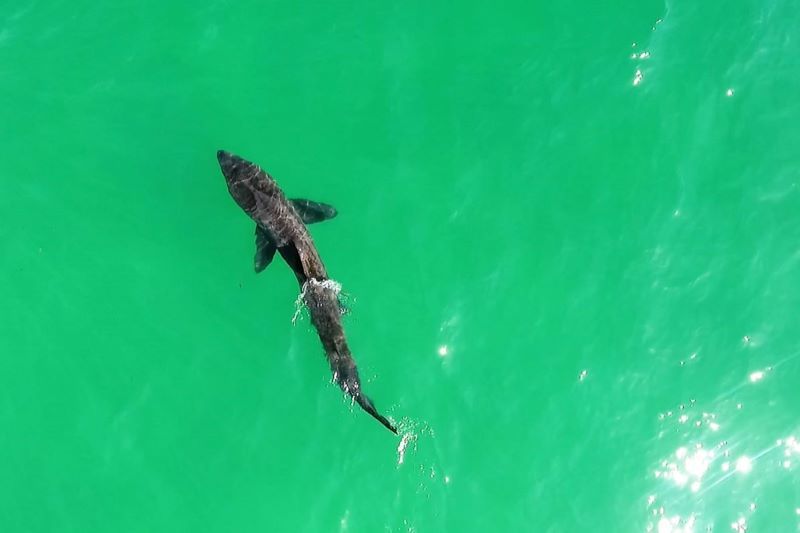 4
Read More: Burren geologist uncovers 320-million-year-old shark tooth
In recent years, the number of sightings of basking sharks locally has increased substantially. The Irish Whale and Dolphin Group held a land-based whale and dolphin watch recently and recorded 4 sharks, 2 minke whales, and up to 30 bottle-nosed dolphins.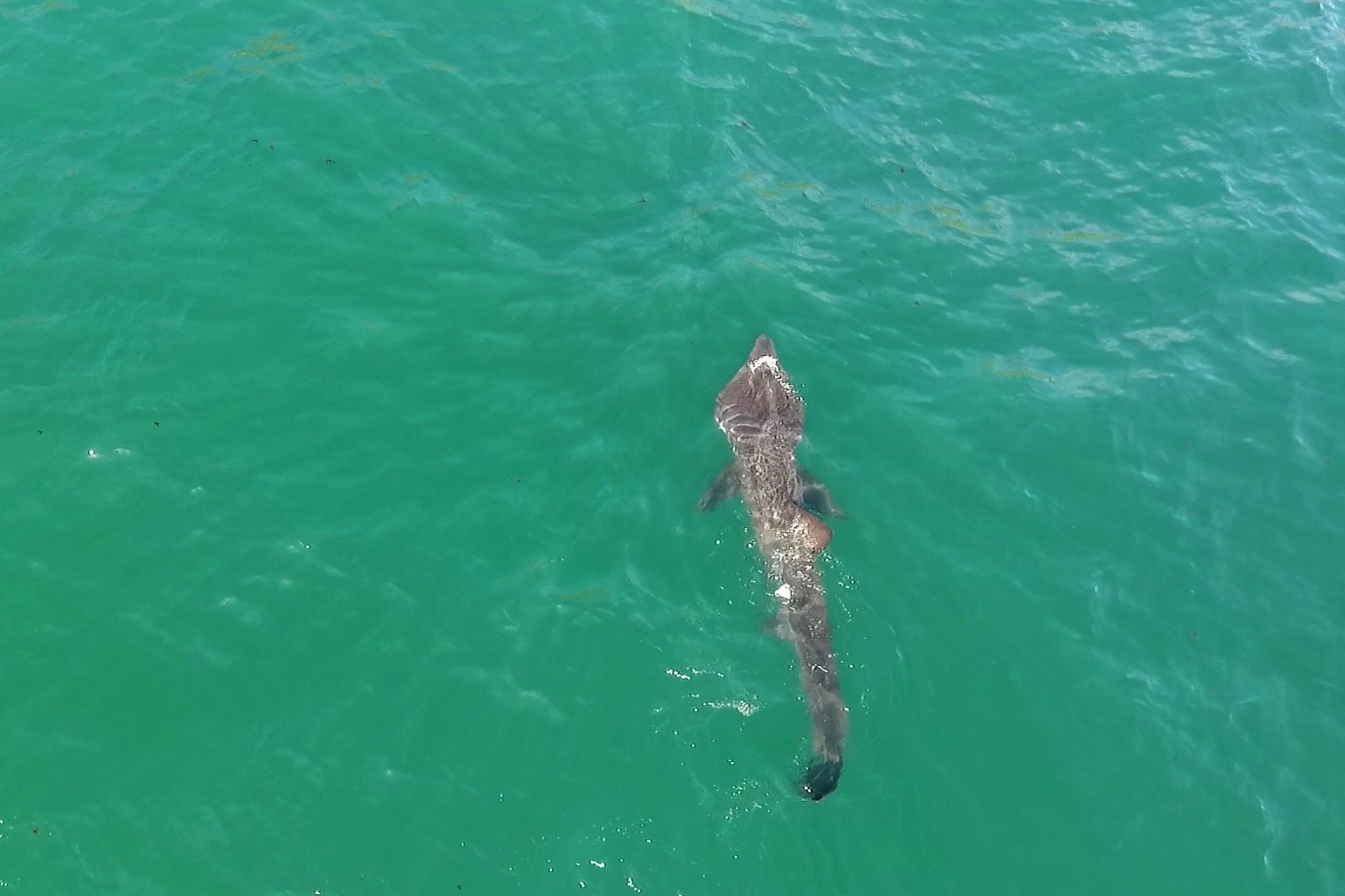 4
Watch this stunning footage of sharks around Keem Bay from Take2Media here:
Have you ever spotted a shark in Irish waters? Let us know in the comments!