Mother Jones, a leading labor activist in the US, served as a big influence to Irish republican and socialist leader James Connolly.
Mother Jones was herself Irish; she was born Mary G. Harris in Shandon St. on the north side of Cork in 1837. While there's some speculation as to her exact birth date, records show that she was baptized on August 1, 1837.
As a teenager, Harris emigrated to North America after surviving Ireland's Great Hunger.
Jones lost her husband and children to yellow fever and her startup business to the Great Chicago Fire of 1871. She turned to the Knights of Labor and then rose to become a union organizer for the United Mine Workers' Union of America, and marched in Coxey's unemployed army in 1894.
Mother Jones and James Connolly
Speaking with the Irish Times, American labor historian Professor Rosemary Feurer said that James Connolly, aligned to syndicalism and the Industrial Workers of the World, was already well aware of Mother Jones before he went to the US where he lived from 1905 until 1910.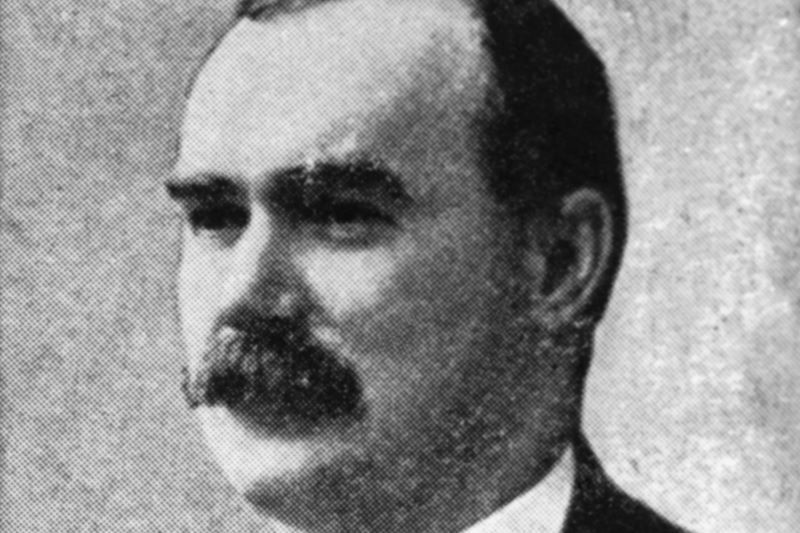 4
Prof Feurer added that Jim Larkin was also familiar with Jones before he went to the United States in 1914.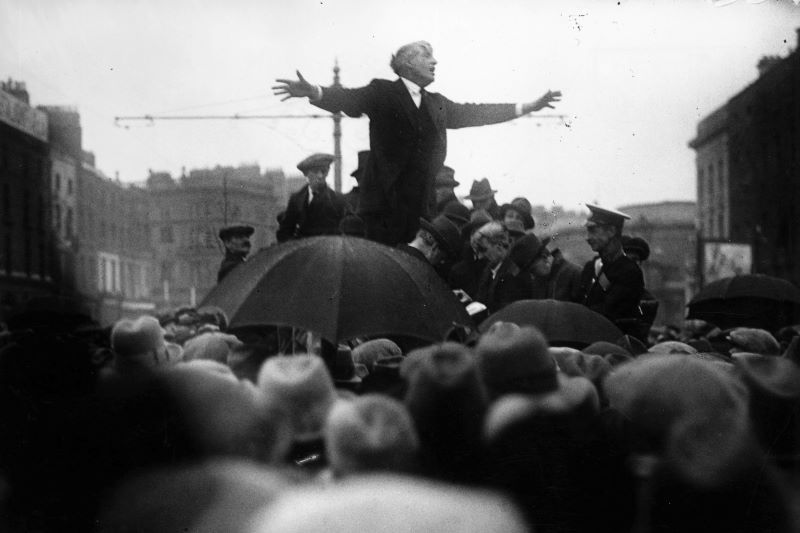 4
Feurer was speaking with the Irish Times ahead of her appearance at the Mother Jones Festival in Cork, where she delivered a lecture entitled "Get off Your Knees – Connolly, Larkin and Mother Jones in the Fight for a Global Labour Movement."
Feurer's movie "Mother Jones, America's Most Dangerous Woman" was also shown during the festival.
Feurer said, "James Connolly, Jim Larkin, and Mother Jones were leading transnational organizers who knew one another and considered themselves part of [a] broad radical workers movement."
"Both men admired Mother Jones and called for an inclusive style of unionism that she helped shape which crossed racial, gender and ethnic barriers and sought to overcome divisions."
According to Prof Feurer, Mother Jones met Connolly in New York, who revealed to her that he was planning to return to Ireland in 1910.
"Connolly and Jones took a similar path, moving from the Socialist Labor Party, the Socialist Party of America and the Industrial Workers of the World so they were often crossing paths."
"They were seeking a way to connect radical social transformation to the workers' movement."
She added that both Connolly and Larkin would have been proud of the role of the Irish diaspora, such as Mother Jones and her campaign against child labor.
"No correspondence exists between Connolly and Jones, but she certainly cheered the Irish rebellion and joined in hopes for a workers republic in Ireland and in the US and the world," Feurer said.
"It is certain she would have mourned Connolly's execution – though there is no public record of that, I can be certain she would have felt sadness and outrage based on other comments."
Mother Jones's legacy
Jones gained wide attention in 1903 by organizing the Mill Children's march from Pennsylvania to President Roosevelt's summer home. Hers was the only female presence at the founding of the Industrial Workers of the World in 1905, according to organizers.
4
Although called 'Mother Jones' by the miners in the union, a West Virginia District attorney named her "the most dangerous woman in America" at one of her many trials, speaking of her power over the unions. "She crooks her finger—twenty thousand contented men lay down."
Jones was arrested and imprisoned for her union activities many times. She was also a supporter of the Mexican revolution.
* Originally published in 2016. Updated in 2021.