Joseph P. Kennedy, Jr., older brother to JFK, was born on July 25, 1915. The eldest Kennedy had his eyes on The White House but tragically died during WWII.
The Kennedy family has long been famous for their political ambitions and accomplishments, but even before John F. Kennedy set his sights on the Oval Office, there was another Kennedy who wanted to be president. 
Read More: Kathleen 'Kick' Kennedy - the scandalous, rebellious, and tragic life of JFK's sister
Joseph Patrick Kennedy, Jr. was born on July 25, 1915, the eldest child of Joseph P. Kennedy, Sr. and Rose Fitzgerald Kennedy's nine children. 
Joe Kennedy, Sr.'s political ambitions for his family began with his namesake. Shortly after Joe Jr.'s birth, his proud grandfather, John Fitzgerald, then Mayor of Boston, told the press " this child is the future president of the nation."
6
Growing up, Joe Jr. was a skilled athlete and bright student attending the Choate School in Connecticut, then Harvard University just like his father and all of his brothers. He also studied at the London School of Economics for a year before enrolling at Harvard Law. 
All signs were pointing to a career in politics - he even attended the 1940 Democratic National Convention with an eye for running for Congress in 1946. 
But unlike his younger brothers John, Robert, and Ted, all of whom sought political office, Joe never got the chance.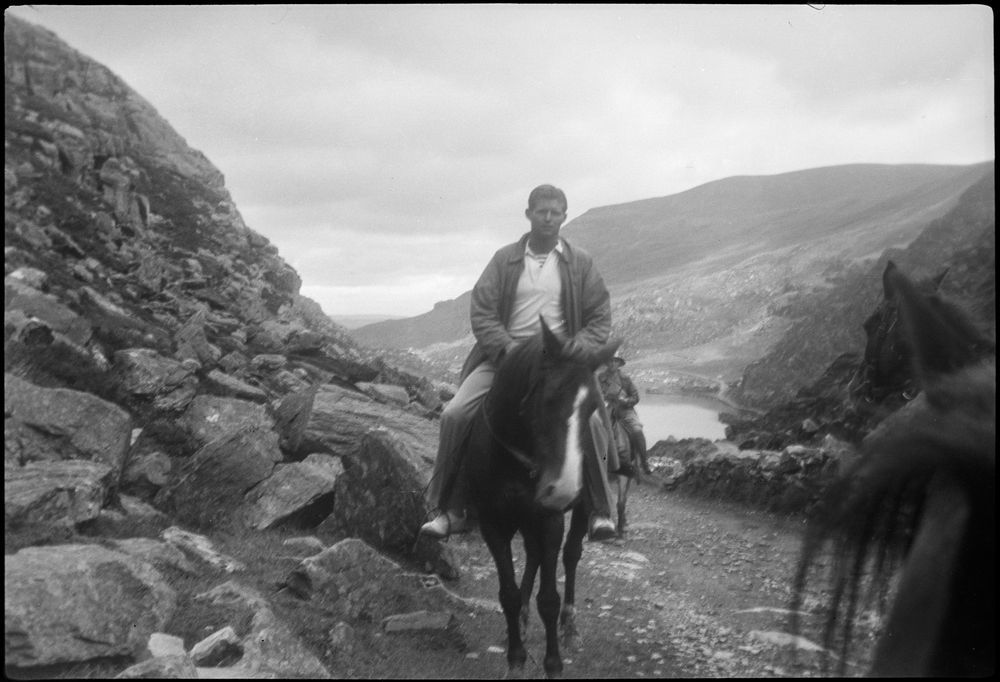 6
Read More: A look at Eunice Kennedy Shriver's lasting legacy on her birthday
In June of 1941, instead of attending his final year of law school at Harvard, Joe enlisted with the US Naval Reserve and began flight training to become a Naval Aviator. 
He got his wings and became an ensign on May 5, 1942, and flew patrols in the Caribbean. In 1943, he was assigned to Bomber Squadron 110 to fly B-24's with the British Naval Command. 
After he flew his 25th mission, which should have been his last, Kennedy decided to stay for longer. Then, in August of 1944, he decided to volunteer for one more: Mission Aphrodite, a delicate, top-secret expedition.
6
Read More: Last living sibling of John F. Kennedy celebrates her 91st birthday
As described in a declassified report shared by the JFK Library: 
Joe, regarded as an experienced Patrol Plane Commander, and a fellow-officer, an expert in radio control projects, was to take a 'drone' Liberator bomber loaded with 21,170 pounds of high explosives into the air and to stay with it until two 'mother' planes had achieved complete radio control over the drone. They were then to bail out over England; the "drone," under the control of the mother planes, was to proceed on the mission which was to culminate in a crash-dive on the target, a V-2 rocket launching site in Normandy. The airplane... was in flight with routine checking of the radio controls proceeding satisfactorily, when at 6:20 p.m. on August 12, 1944, two explosions blasted the drone resulting in the death of its two pilots. No final conclusions as to the cause of the explosions has ever been reached.
Joe was 29 when he died. He was buried at Arlington National Cemetery and posthumously awarded the Navy Cross and the Air Medal. Later that year, the US Navy named a destroyer after him, the USS Joseph. P. Kennedy, Jr. 
6
In his honor, his family began the Joseph P. Kennedy, Jr. Foundation, which aims to improve life for people with intellectual disabilities and to further research about the origins of and treatments for intellectual disabilities. 
Read More: On This Day: John F. Kennedy, Jr dies in a plane crash off of Martha's Vineyard
JFK, who went on to carry out his late brother's goal of becoming president, had the following to say about his extraordinary selflessness and courage: 
"It may be felt, perhaps, that Joe should not have pushed his luck so far and should have accepted his leave and come home. But two facts must be borne in mind. First, at the time of his death, he had completed probably more combat missions in heavy bombers than any other pilot of his rank in the Navy and therefore was preeminently qualified, and secondly, as he told a friend early in August, he considered the odds at least fifty-fifty, and Joe never asked for any better odds than that."
6