The Kennedys dined at Buckingham Palace with the royals in 1961
Queen Elizabeth is set to continue her tradition of meeting with US Presidents next week when the Trumps arrive for a visit in London.
Read More: JFK and Jackie insulted Queen Elizabeth at royal dinner
Since ascending the throne nearly 70 years ago, Queen Elizabeth has met with all of the sitting US Presidents except for one; she never met Lyndon B. Johnson, who was sworn in the wake of President Kennedy's assassination in 1963.
President Kennedy and his wife Jackie dined with Queen Elizabeth and her husband Prince Philip at Buckingham Palace in June 1961, only a few months after the Irish American president was inaugurated.
At the time, the Kennedys were considered the equivalent of a royal family in the US, so the meeting between the two couples at their state dinner generated great fanfare and was marked by glamor.
Read More: Happy 102nd Birthday to US President John F Kennedy
At the meeting, President Kennedy presented the Queen with a signed picture in a silver Tiffany's frame.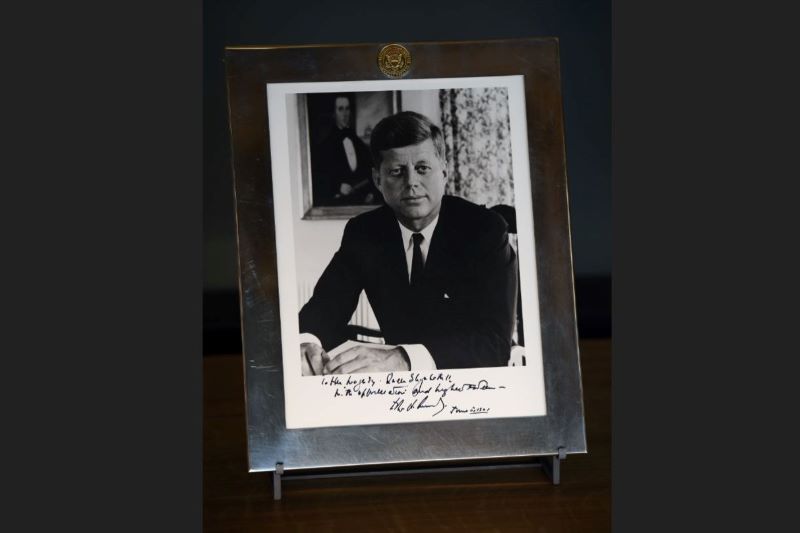 3
Following the prestigious event, President Kennedy wrote in a note to the Queen: "May I also at the same time say how grateful my wife and I are for the cordial hospitality offered to us by your Majesty and Prince Philip during our visit to London last Monday."
"We shall always cherish the memory of that delightful evening."
After President Kennedy was tragically assassinated in November 1963, Prince Philip attended the state funeral. Queen Elizabeth established a scholarship in the late president's memory and also commissioned a physical memorial.
At the dedication of the memorial at Runnymede, which was attended by Jackie and her children, the Queen said: "The unprecedented intensity of that wave of grief, mixed with something akin to despair, which swept over our people at the news of President Kennedy's assassination, was a measure of the extent to which we recognized what he had already accomplished, and of the high hopes that rode with him in a future that was not to be."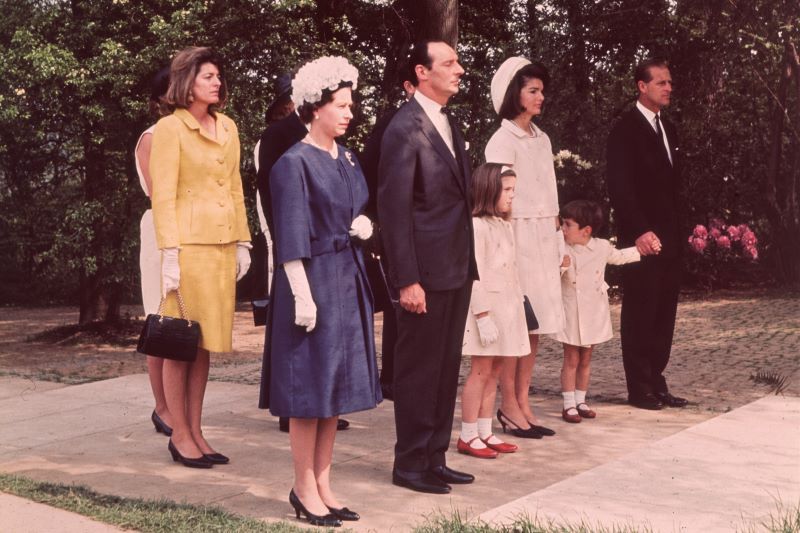 3
Read More: Donald Trump Ireland visit confirmed, while Varadkar Doonbeg meeting nixed
President Trump will be making his second official visit with the royals on Monday, June 3 ahead of his Irish visit. In July 2018, he and Melania were hosted at Windsor Castle.
A statement released on April 23 read: "The President of the United States of America, President Donald J. Trump, accompanied by Mrs. Melania Trump, has accepted an invitation from Her Majesty The Queen to pay a State Visit to the United Kingdom from Monday 3rd June to Wednesday 5th June 2019."
The Trump's UK visit will come ahead of the President's visit to Ireland on June 5, before he departs to France for D-Day commemorations on June 6.