A largely-forgotten figure in Irish history whose ideas were embraced by former US president, Franklin D Roosevelt, is to be celebrated at a festival next week.
George William Russell - also known as 'AE' and referred to as 'America's forgotten friend' - was a poet, writer, artist and political thinker.
He will be remembered in a wide-ranging festival in his hometown of Lurgan, Co Armagh, on the southern shores of Lough Neagh - an approximately 30-minute drive from Belfast.
The Lurgan & North Armagh George Russell Festival is now in its third year and aims to place Russell - who has been overshadowed by writers such as WB Yeats - alongside Ireland's roll-off-the-tongue historic names and earn him his rightful position in the country's history.
Russell's influence was far-reaching—Indian independence leader, Mahatma Gandhi, was another who was inspired by his ideas—and was keenly felt across the Atlantic.
Read more: Why has the Irish War of Independence been forgotten by Irish America?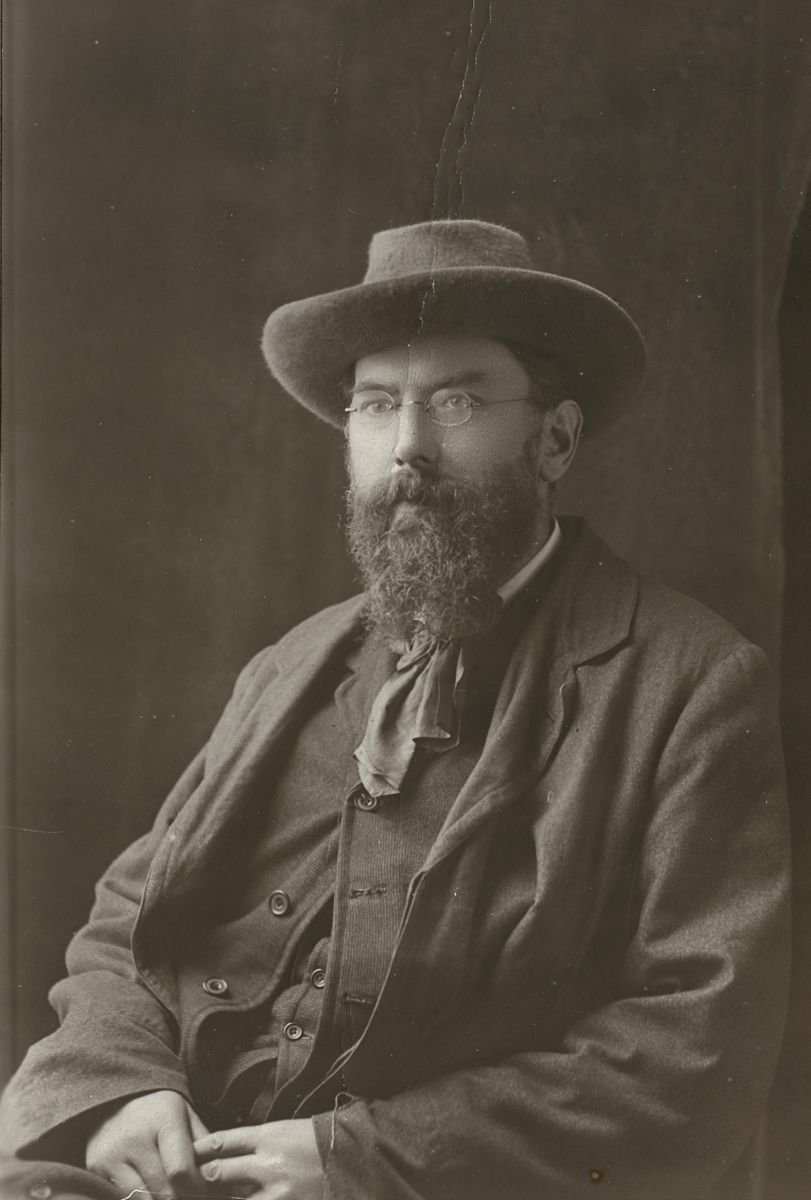 2
His expertise in agricultural affairs and nation-building was widely read and utilized across the USA. 
Russell's thinking was a founding influence on F. D. Roosevelt's New Deal Programme.
In December 1934, AE sailed to New York, heavily scheduled for a lecture tour - mainly on 'rural policies' - and was met by US Secretary of Agriculture, Henry Wallace, later Vice-President, and spent time with President Roosevelt in the Oval Office.
Wallace, whose grandfather had known Russell from the 1890s, wrote of him: "AE was a prophet out of an ancient age. He had a preoccupation with the intangibles which give beauty and direction to life. He was one of the finest, most gifted, and most colorful people I ever knew."
Brian McKernan, an Irish historian and Russell expert, whose work on AE includes an article, 'George Russell, America's Forgotten Friend,' said he "had very important and impactful socio-political ties with the American nation.
Read more: How Theodore Roosevelt made Irish hero Cuchulainn popular again
"His personal connection with the Wallace family, Irish-American circles and individuals such as Mary Rumsey (daughter of railway tycoon Edward H. Harriman, and lead advocate of the New Deal Social Security Act of 1935, which laid the groundwork for the modern welfare system in the United States, with its primary focus to provide aid for the elderly, the unemployed, and children) brought him to wide attention," added McKernan.  
"Mary's thoughts on how to meet national social and economic challenges had become crystalized after reading AE's 'The National Being,' which set out his thinking on such matters, based on twenty years of creating practical solutions to similar difficulties in Ireland.
"AE's writings, conversation, speeches and ideas were at the very heart of American government across this period, but especially impactful in the formulation of solutions following the great depression."
Russell's links to the US were not purely political - he was the only featured Irish artist at the International Armory Art Show in NYC in 1913.
In June 1928, AE received an honorary Doctor of Letters degree from Yale University.
The Irish Statesman publication - which he remained editor of until 1930 - was funded by Irish America. 
And May 1929, Russell's son, Diarmuid, emigrated to the US. 
Diarmuid was the founding president of the highly-respected leading literary agency in New York, Russell & Volkening, Inc, now a subsidiary of Massie & McQuilkin, which brought him into contact with America's most notable writers and storytellers, such as Eudora Welty and Walt Disney. 
When Russell, who was also renowned for his mysticism, died in 1935, 500,000 people took to the streets of Dublin and the crowd following the funeral procession was over a mile long. 
McKernan added: "George Russell was a remarkable man.
"He was a simple, friendly and humble man, who had two personal goals throughout his life – the perfection of his own character and helping everyone around him to the limits of his ability.
"Did you know that AE Russell was the main inspiration for the creation of Mary Poppins?
"Well, that's another story."
For further information on the festival - which runs from April 8 to 13 and will feature talks, walks, live music and poetry - visit the Lurgan & North Armagh George Russell Festival Society Facebook page.