Kathy Ryan Aquino gives a step-by-step guide on how she, whose father was born in Dublin, applied for her Irish passport and gives some top tips for all genealogists out there.
I am an American-born citizen of Irish descent. I cannot recall a time when I did not feel deeply about my Irish heritage. Perhaps a huge contributor to this was when my father took me on my first trip to Ireland. It was 1976, the United States was celebrating its bicentennial and I was 16 years of age.
We rented a car and drove from Galway to Dublin. We visited the parish where my father's mothers' "people" were from and where I was the first American-born relative that my father's cousins had ever met. Lily and Brendan resided in the lovely Parish of Killimor, not far from the Shannon River in County Galway. What I recall most was their warm welcome and noticing how incredibly different the lives they lived were from mine back in the suburbs of New York City.
This past summer of 2022, almost 50 years later, I was fortunate enough to return with my sisters and our families. It would be their first trip to the land of "our people."
We traveled from Dublin to Galway and all along the stunning West coast. This time with my entire family, I had prearranged a visit to Killimor, where we were welcomed by Angela and the wonderful people at the Killimor Heritage Center.
A lovely gentleman by the name of Martin, who had at one time known several of our family members, took us to a few family sites including the church where my grandparents were married. We also visited the same cousin's house my father had taken me to all those years before. Our tour ended at the Old Killimor cemetery where we paid our respects to all those in our family who came before us. 
It was after this incredibly sentimental trip that I decided to apply for my Irish citizenship through descent. To my surprise, due to my father being born in the lovely seaside town of Dun Laoghaire, County Dublin, where my grandfather's side of the family was from, I was already considered an Irish citizen! This allowed me to apply directly for my first Irish passport.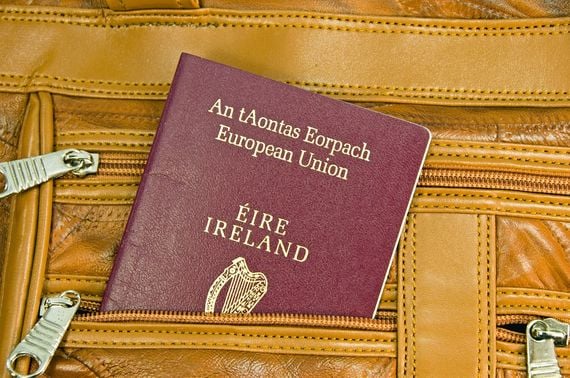 2
I am very interested in Irish history and have been tracing my paternal family roots for many years. I hope to gain more knowledge of my family, such as how my ancestors survived the Great Hunger of 1845-1849 on the West coast.
On the East coast, I would like to discover how my grandfather's involvement in the War of Independence forced him to leave Ireland and bring his family to America in 1930. Now that I have my Irish passport, I hope to return many times. I will continue to research my family history and look forward to discovering much more of Ireland in the future.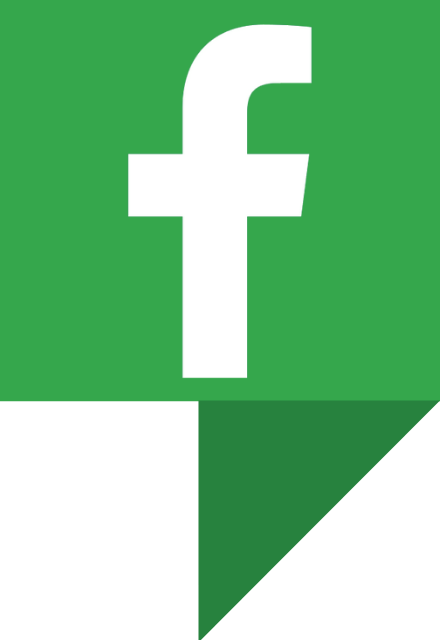 IrishCentral History
Love Irish history? Share your favorite stories with other history buffs in the IrishCentral History Facebook group.
The Irish citizenship process
For those in search of the documents needed to apply for their first passport, this was my process. 
I have been a member of Ancestry.com for many years. I have used other websites as well but I find my World Explorer Membership at Ancestry gives me access to all sorts of US and international records. 
I began by collecting as much family information as I could. My family gave me all the records and documents they had for my Irish paternal side of the family. It wasn't a lot but included some important information such as baptismal certificates and even my grandfather's passport.
I compiled names, dates, towns, church names, and anything that I could enter into the Ancestry website. The information I had was enough to get me to the 1901 and 1911 census records which I found extremely helpful and very interesting.
I needed my father's official birth record to apply for my first passport. This is required to prove he was born in Ireland and therefore automatically makes me, (though born in the U.S.), an Irish citizen.
I was therefore able to bypass the process of applying for my Irish citizenship by descent and having to register my birth with the Foreign Births Registry. Applying for citizenship can be a very long and difficult process.
Unfortunately, even with all the basic facts such as my father's birth date and year, both his parents' names, as well as the town of his birth, I could not find the registered birth of my father online on my own. At this point, I knew I required professional help.
I used the website Accredited Genealogists. This website gives you access to Irish genealogist members who, for a commission, can help you locate information.
The entire process is done through email. I chose a genealogist and emailed him directly. With all the information I already had, it took only one hour for the genealogist to find what I could not. I used PayPal for his €70/hour service. This saved me many additional, frustrating hours of searching. It was well worth the cost!
He emailed me a copy of my father's birth registration; I printed it out and I now had it in my possession! This is the record I needed to now get the official document required to apply for my passport. The official document is simply the registration record printed on beautifully colored, official watermarked paper. A definite family heirloom! The original document will be returned to you once your passport process is complete.
There were other official documents I wanted from the Civil Registration Services as well. I had researched and found on my own, my father's parents' marriage registration as well as my great grandparents' marriage registration. With these printed copies, I was able to obtain the official Marriage Certificates I wanted for posterity reasons. 
The Irish passport process
If you are an American citizen who has a parent born in Ireland before 2005, you are already considered an Irish citizen and can apply directly for your first Irish passport!
Things you should know:
- Only online applications are being accepted at this time. This system is very efficient so it's just as well you apply online.
- Applications will not begin processing until you have completed the application online and all supporting documents have been submitted by mail and received at the Department of Foreign Affairs (DFA).
- Once your online application has been received, you will be sent an email with an assigned application number. You will need this number throughout the process for tracking your passport progress.
To apply online you will need the following:
Valid email address
Credit or Debit card
Access to a printer
Several original documents. All documents will be returned to you. 
Some important helpful websites
Refer to this website for professional help in obtaining Irish information needed for important family records. 
Accredited Genealogists Ireland
This website gives access to accredited genealogists available for a commission should you need assistance in finding family registration information. Go to "Members," then "Members Available for Commission." Select a member, you will be given their email address. Email them directly with your situation and inquiries. They charge various amounts for their services.  
This website is used to request official original documents.
Civil Registration Services, Ireland
This website is used for acquiring original documents for your passport application and can all be done online. Go to: "Order a Certificate," then: "Birth Certificates," then "Order Online."
Irish Department of Foreign Affairs
This website is used to apply for your first Irish passport. There is also a wonderful webchat available for any questions you may have.
I applied for my first Irish passport online at the start of October 2022. After the online portion was completed, I mailed the supporting documents required to the DFA address supplied. I received my passport by the end of November 2022, within two months after I applied.
Documents to be submitted for an Irish passport
Original Irish documents I submitted:
My father's official Irish Birth registration
My father's parents' official Irish Marriage registration (this was not required but I thought it was a good secondary supporting document)
These documents can be obtained at either:
- Civil Registration Services Building located at: Joyce House, 8-11 Lombard St., E. Dublin (just down the street from Pearse Station on Westland Row). You can go in person to this location with your certificate details and leave with the actual documents in hand for €20 per document.
Here you can find and can order all the documents online. The fee is also €20 per document plus shipping. They will be mailed to you within approximately two weeks' time.
Follow these steps. Go to:
Order certificate
Birth certificate
Order online
New certificate request
Fill in the applicant details
Original US documents
Application cover page*
Identity Verification Form* (signed by my witness)
My U.S. birth certificate
My U.S. civil Marriage Certificate ( I wanted my married name on my Irish passport)
Proof of Name: Gas or an electricity bill addressed to my name and my current address
Proof of Address: Phone bill addressed to my name and my current address (two separate bills must bill submitted, one for name and one for address).
I chose to supply additional proof of name and address which were: a letter from my employer addressed to me, and a letter from Social Security addressed to me. These were not required but I thought could possibly help
Note: When you submit the online portion of your application, you will then receive and be able to print the "Application Cover Page" and the "Identity Verification Page," which will have your digital passport picture on them.
 Tracking your Irish passport application online
Go to the DFA website.
Click "passport" on top left of the page
Go into "Track My Passport Application"
Scroll down to "Track Your Passport"
Enter your application number
You can see the updated status of your application daily. 
Note: Make sure to click "Alerts" at the bottom of the page. This is where you will be notified of any issues that could detain your application process.
The DFA online live web chat
The live web chat on the DFA site is extremely helpful! There are live operators in the U.S. to help. Check for local business hours. In New York, webchat hours were from 9 am-3 pm ET.
You can access the DFA's webchat here. You will need your application number to get to the live chat. 
Some suggestions
For your own records, make a copy of everything you mail for your passport application.
Send all documents by "Registered Mail".
I used the address but did not use the label provided with the passport application. Best to check with your local post office because you are mailing original documents, registered mail ensures that anyone who comes in contact with your mailed envelope must sign for it. This may take a little longer to reach its destination but it guarantees it will arrive intact. 
Track your application online as often as you would like.
Use the web chat! If you have any concerns or questions, they have access to your application process and will give helpful insight into any situation.
For future reference, print any Webchat conversations when you are done.
Go n-éirí an bóthar leat!
(Meaning "May the road rise to meet you" put simply... Good luck!)
* Kathleen Ann (Ryan) Aquino resides in Mamaroneck, New York. She has a B.S. in Business Administration from Boston University. She is a Permanent Substitute Teacher for Blind Brook school district in Rye Brook, N.Y. While writing this article she was fortunate to have the guidance of Dermot McEvoy and wants to thank him for his knowledge, support, and continued friendship.