Repeal the 8th groups in Ireland fear that overseas groups will fund social media campaigns in an attempt sway the public vote on abortion rights in Ireland this May.
Concerns have been raised over the influence that political campaigning via social media will have on the outcome of the upcoming referendum on the constitutional ban on abortion in Ireland.
The worries over external funding, especially the possibility of large sums of money being paid in the US, come in light of the revelation that firms who played a part in Trump and Brexit's online campaigns have been hired to work with Save the 8th. On the pro side donations from billionaire George Soros had to be returned as unlawful outside influence.
On May 25, Ireland will hold a referendum to decide whether to repeal the eighth amendment in the Irish constitution, an amendment which holds the life of the unborn to be equal to that of the mother, all but implementing a complete ban on abortion throughout the country and giving Ireland some of the strictest abortion laws in the world. It would be replaced by a law allowing abortion up to 12 weeks.
Read more: Irish abortion laws violate human rights, claims UN
6
With the voting date edging closer, there have been concerns expressed, especially among Repeal the 8th and pro-choice groups that social media ads will be funded by conservative and anti-abortion groups in the US, unfairly influencing the referendum outcome.
An ethics regulator has already ordered two abortion rights groups, Amnesty International and the Abortion Rights Campaign, to hand back the $150,000 and $25,000 grants donated by the George Soros's Open Society Foundations. The grants were deemed to be a foreign political donation intended to affect the outcome of a referendum or election and therefore banned, although Amnesty International is fighting the claim and have not yet given back the money.
While no anti-abortion group has yet to be asked to hand over foreign funds, The Times revealed in January 2018 that UK-based Kanto and US-based uCampaign had both been hired by pro-life groups as political consultants and to assist in the referendum campaigning.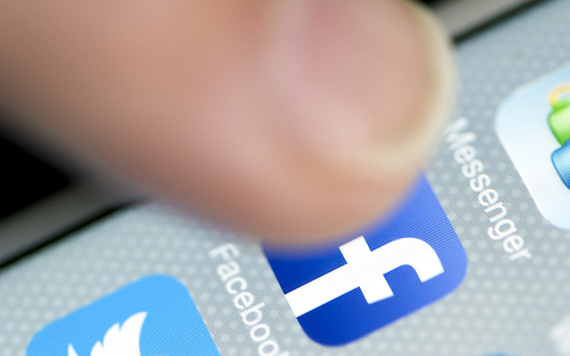 6
In early January, an unnamed pro-life group hired Kanto, a political consultancy firm who were linked to controversial aspects of the Brexit Leave campaign in 2016. The UK firm is believed to be driving a  digital campaign for the anti-abortion group. Kanto's founder Thomas Borwick has also worked with Cambridge Analytica, a data-mining company owned by Robert Mercer who supported and funded the Trump campaign and right-wing site Breitbart.
"We can confirm we are in conversation with an entity that is involved in the possible referendum campaign and we are going to be working with them to create their website," a Kanto spokesman told The Times.
The Pro-Life Campaign has also hired uCampaign to set up its "Love Both" app. uCampaign is a company that has worked with both Donald Trump and the US pro-gun rally, as well as working for American anti-abortion groups.
Read more: Ireland announces date for abortion referendum vote
6
Save the 8th spokesman John McGuirk told the Irish Times that he believes social media advertising will be "very hard to stop," adding "we're going to be upfront and honest about everything" and claiming that no foreign donations would be used for campaigning.
"In terms of the overseas funding and overseas influence, it's very hard to stop . . . It's reasonably unregulated," he added.
While political ads are banned from TV and radio in Ireland, social media advertising does not yet have the same kind of regulation. As a result, a volunteer-led initiative named Transparent Referendum Initiative (TRI) has been launched in an attempt to prevent any influence on the referendum by social media campaigns funded with foreign donations or by foreign entities.
Introducing a crowdsourced monitoring tool, the initiative has already reported 92 ads from anonymous or vague sources relating to the Irish referendum, 55 with anti-abortion messages and 37 in support of abortion rights.
6
"There is no law against someone anywhere else in the world signing a commercial contract with a British company to use foreign money or unknown money, that is not going through any official regulated campaign, in order to influence an Irish vote," said Liz Carolan of the Transparent Referendum Initiative.
"There's a serious vulnerability in our democratic system. And it's now being exploited by incredibly sophisticated campaign techniques, and Facebook doesn't have to tell us who's doing it."
This is not the first time that claims have emerged of US meddling in Irish abortion laws. While some pro-life groups have claimed that pro-choice groups in Ireland have received donations from Atlantic Philanthropies, a private foundation backed by Irish-American billionaire Chuck Feeney (which has now shut down its Irish operations), Quartz reported in 2013 that American pro-life groups donated hundreds of thousands of dollars to like-minded allies in Ireland. The site also claimed that the Christian Defense Coalition, based in Washington, distributed postcards for Americans to hand out at St. Patrick's Day celebrations calling on then-Taoiseach (Prime Minister) Enda Kenny to uphold a total ban.
6
In 2013, The Atlantic also writes of the American pro-life lobby throwing its weight around in Ireland.
"American abortion opponents have given hundreds of thousands of dollars over the years to the Irish pro-life lobby, according to Joseph Scheidler, spokesman for the U.S.-based Pro-Life Action League," wrote Angela Nagle. 
Are you concerned about outside influence on the Irish referendum on the Eighth Amendment? Let us know your thoughts in the comments section, below.