Though social change in Ireland is happening at whirlwind speed, the marriage equality referendum as just one example, a change to the abortion law in Ireland will show the country's true progress.
Editor's note: This article was published in the Irish Voice, on Wednesday March 28, before a date for the Eighth Amendment referendum vote way announced.
The St. Patrick's Day parade picture in New York City this year was quite an indication of how far Ireland has come. Taoiseach Leo Varadkar, with his boyfriend Matthew Barrett, a doctor, walked up Fifth Avenue together on March 17.
Such a scene would have been unfathomable just a few years ago, and unthinkable a generation ago. The pace of social change in Ireland has been dizzying in scope. Homosexuality was only decriminalized there in the 1970s.  Now the leaders of both houses of the Irish government, the Dail and Senate, are gay men, and gay marriage is legal.
Read more: Ireland announces date for abortion referendum vote
Changed times, but are they changed as much as we think? We will soon find out.
The abortion referendum, which is likely to take place on May 25, will ask approval from the electorate to allow abortion up to 12 weeks when the language of the referendum is released shortly.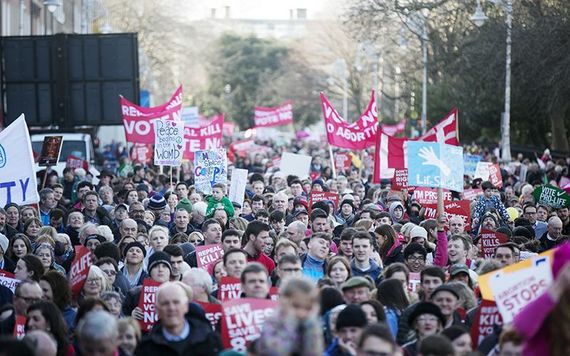 3
It is already causing massive public debate. It will come a few months prior to the Pope Francis visit to Dublin, and the contrast could not be greater.
The Pope's visit and the abortion referendum will provide two serious tests of how the Catholic Church in Ireland is faring after multiple scandals.  Francis is a magnificent ambassador, but he eclipses the new Irish church leaders who remain almost anonymous.
On the referendum itself those clerical leaders will realize it is time to get known and shout loudly.  A yes majority vote to abortions up to 12 weeks would be a stunning blow to a church already reeling.
Read more: Clear majority of Irish favor abortion rights up to 12 weeks
But this time church leaders appear to have about a 50-50 chance of turning the tide.
The political temperature on the abortion issue is already poisonous. The polling is quite close and there are already foreign entities on both sides getting involved.
It will come as no surprise that the right is throwing around the name of George Soros, who must be busier than a one-armed paper hanger giving all the causes he is allegedly associated with.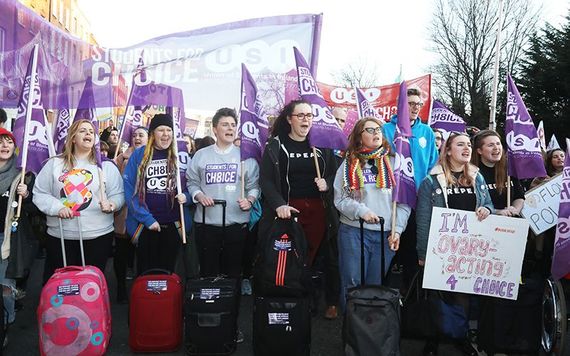 3
The left is pointing to several anti-abortion groups in the U.S. that are appealing for funds to battle any change in Ireland.  Irish Times journalist Fintan O'Toole alleged in his most recent column there are Cambridge Analytica linked persons working to swing the vote to the anti-abortion side.
That's the spy firm that took all the Facebook data and has ties to right-wing billionaire Robert Mercer. Given O'Toole's stellar reputation the claim should be taken seriously.
The stakes are high. Remember, the Irish government is being propped up by main opposition party Fianna Fail, an arrangement that could end at any time as it almost did just before Christmas when a policing scandal broke.
A defeat in an abortion referendum could clearly endanger the coalition, especially if it is well defeated, and Fianna Fail, the junior partner, sees an opportunity to cut and run and bring about an election.
The bottom line is Ireland was ready for gay marriage when it passed a referendum in 2015, but is it ready for legal abortion? The answer is truly unknown.
Read more: The dreadful night the parish priest came for an unmarried pregnant girl