Did the Buffalino family and Jimmy Hoffa orchestrate President John F. Kennedy and Robert F. Kennedy's murders to stop their hindering their criminal activities? Frank "The Irishman" Sheeran claimed so.
John F. Kennedy was assassinated by the Mafia in November 1963 because they believed that his brother Bobby was destroying them with his non-stop investigations.
The hit was also sanctioned by Teamster boss Jimmy Hoffa who was a special target of Attorney General Robert Kennedy's crime task force. Such is the claim put forward in The Irishman, the new film by Martin Scorsese (starring Robert Di Nero, Al Pacino, and Joe Pesci) based on a book by Charles Brandt, which is receiving amazing reviews.
Read more: The Irishman is the best film of Martin Scorsese's career
6
Frank "The Irishman" Sheeran was an enforcer for the Buffalino crime family and a close confidant of Russell Buffalino, the Mafia clan's boss.
Sheeran states that JFK was killed because it was important to "cut the head off the dog" and that the Irish American president would have mounted a massive probe into the Mafia if his brother had been killed by them.
6
Hoffa also believed that Lyndon Johnson, who succeeded JFK, hated Bobby Kennedy and would never keep him on as Attorney General if he was president, but he actually did.
6
Sheeran says Lee Harvey Oswald was a nobody they hired to do the job and lured the former US marine marksman with a potential big payday. But the Mafia in Dallas, led by well-known mobster Jack Ruby, were supposed to gun him down right after using fake cops but failed.
Ruby later bribed a cop to get close to Oswald, as he exited the police station, and killed him.
6
Back in the 1950s and early '60s, the Mafia had a relatively free-hand to operate their rackets as they were still a little known entity.
It was not until 1957 when a convention of an estimated 100 Mafiosi, from the United States, Italy, and Cuba, was broken up by police in upstate New York that the public at large became aware.
Robert Kennedy was especially focused on nailing Hoffa, a charismatic figure who ran his Teamster Union like a mob boss, including using hitmen like Sheeran to do his dirty work. Hoffa and Sheeran became exceptionally close.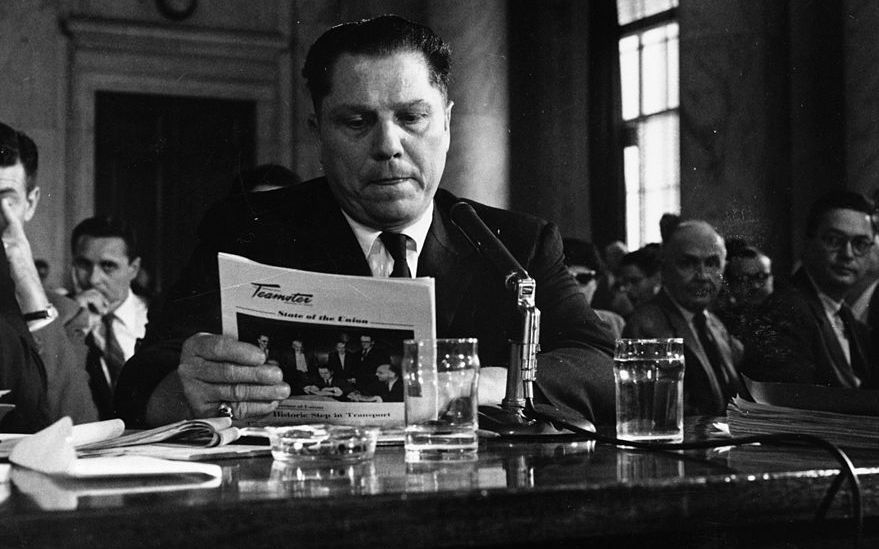 6
Kennedy's efforts to jail Hoffa, who was stripping millions away from union pension funds, was a crusade. He finally jailed him after a former confidante of Hoffa's turned FBI informant.
Hoffa hated Kennedy so much he tried to fire an employee who flew the American flag at half-mast after the Kennedy assassination.
Read more Kennedy clan stories and news here on IrishCentral
Sheeran later became the likely hitman on Hoffa after he was released from jail and tried to take back the union against the mob's wishes.
Sheeran's life descended into abject alcoholism after the Hoffa killing as he was consumed with remorse.
Here's the trailer to the newly released The Irishman movie: 
What do you think? Is there any way that the Mafia and organized crime could have assassinated JFK and his brother Bobby? Let us know your thoughts on these theories below.