Joe Biden's Catholic faith could bring him the Presidency in 2020. 
Why is Joe Biden's greatest advantage, both in his primary race and possible presidential run, strangely ignored in the media?
It is quite amazing that Joe Biden's greatest strength is rarely commented on in media coverage. That is his ability to win the Catholic vote.
As the National Catholic Reporter recently pointed out, "nearly 60 percent of white Catholics supported Trump nationally, in 2016, a higher percentage than any other GOP presidential contender in the past 20 years. But Catholics are up for grabs in 2020."
In his new book,  "R.I P G.O.P" Clinton pollster and election expert Stanley Greenberg identifies the elements of the Trump Coalition. Evangelicals, Tea Party, Wall Street honchos are all easily slotted in but 16 percent of his support comes from "Observant Catholics."
Read more: Joe Biden will not be the next US president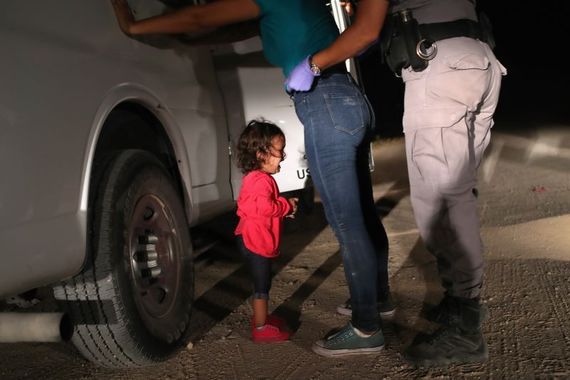 4
Greenberg clearly shows that Catholic support may be the weakest link as his extensive surveys have revealed cracks in the "Observant Catholic " support.
Most Catholics, even conservative ones, believe immigration is good for America and what Greenberg found was deep dismay among conservative Catholics about Trump's policies at the border.
Kids and babies locked in cages played very badly with them, Greenberg wrote that Trump conflicted Catholics were particularly anguished over separated immigrant families.
"Everybody's concerned with the families being torn apart and the children not being with their maternal parents and being displaced," one man surveyed said. There is clear evidence that the dreadful images of little children in cages forced a negative reaction even from Trump's strongest Catholic supporters.
Such movement away would most easily find a home with fellow Catholic Biden.
4
Also helping would be the fact that Catholics are especially numerous in critical states.
The key states Biden and Trump need to win are all Northeastern and Midwestern - heavily Catholic regions. Amazingly, that reality was utterly missed by Clinton strategists in 2018. She never even campaigned in Wisconsin, for instance, where she lost by a sliver.
Biden fits like a glove. Union background, a proud advocate of the dignity of work, Catholic upbringing, strong belief in climate change, social justice and human rights, he ticks a lot of Catholic voters boxes. 
He answers for them the key question every voting group asks, "Does he/she care about people like me." Biden presents a very different picture to Catholic voters than Hillary Clinton did.
Her staff made no effort to reach out to Catholics, openly mocking Bill Clinton's despairing attempts to get the campaign to focus on them. In addition, they turned down a Notre Dame invitation at the beginning of the campaign, an unforgivable error.
Read more: Biden would beat Trump in a head to head, IrishCentral readers vote
Biden, who has already been honored by the University, is highly unlikely to make the same mistake. 
In 2016, Donald Trump won by winning in states traditionally won by Democratic presidential candidates — Wisconsin, Michigan and Pennsylvania, all strongly blue-collar white Catholic. 
They are also still strong union states. Biden does unions better than anyone.
As National Catholic Reporter reported: "'I am a union man, period,' Biden told the crowd during his first campaign speech at a Teamsters hall in Pittsburgh. Touting a $15 minimum wage and promising to end Trump's tax cuts that benefit the wealthiest few, he pledged to 'reward work in this country, not just wealth.'"
That is the kind of rhetoric that Hilary Clinton was deeply uncomfortable with but Biden will not be.
Catholics are now a coveted swing vote constituency and unlike Hilary, Biden will go after them hard.
Biden and his wife are both Catholics and regularly attend Mass at St. Joseph's in Greenville, Delaware. 
Biden wears a rosary on his left wrist, a gift his younger son, Hunter, gave to his older son, the late Beau Biden, from the shrine of Our Lady of Guadalupe.
He has had conflicts too with his church, telling Pope Benedict he was too hard on American nuns and being warned he would be refused communion by certain bishops because of his pro-abortion stance even though he personally believes life begins at conception. 
4
He, however, shares a warm friendship with Pope Francis who comforted him after losing his son Beau.
With all the talk of the slicing and dicing and turn out metrics for every ethnic group, the Catholic aspect of the 2020 race is often ignored. 
Yet Joe Biden's path to the White House goes through the Catholic vote, fitting as he would be only the second Catholic, JFK being the first, to occupy the Commander in Chief role.
The fact that the media seems to focus very little on this key group tells its own tale of what the "woke" media - with their clear Elizabeth Warren bias - want to cover and not cover. Yet nothing is surer than on election night 2020, it will be that working-class Catholic penumbra of states that all eyes will be focused on.