Last weekend, the major Irish presence at the Oscars was lampooned by the "Saturday Night Live" team in one of the most crass anti-Irish sketches they've produced in recent years.
Two actors portrayed Colin Farrell and Brendan Gleeson as belligerent alcoholics, speaking in crass Irish accents like a "Father Ted" skit but without the irony – or the humor. 
The internet was outraged. "Derry Girls" writer Lisa McGee and Irish drag star Rory O'Neill (Panti Bliss) weighed in to express their derision and who could blame them?
This belligerent alcoholics stereotype, as it is currently portrayed, really got its start in the Know Nothing anti-Irish climate of the 19th century, when we were commonly portrayed as an invading wave that would alter and besmirch the clean living white Protestant culture of the USA with our laziness and foul addictions.
There was really nothing funny about anti-Irish caricatures or their aims, in other words. They were a crass libel that served a wider purpose, to disenfranchise and hopefully deter us from coming to this country and trying to make a life here in the first place. They said you are not like us, they said you are not to be trusted and you are not welcome. What's funny about sending a message like that?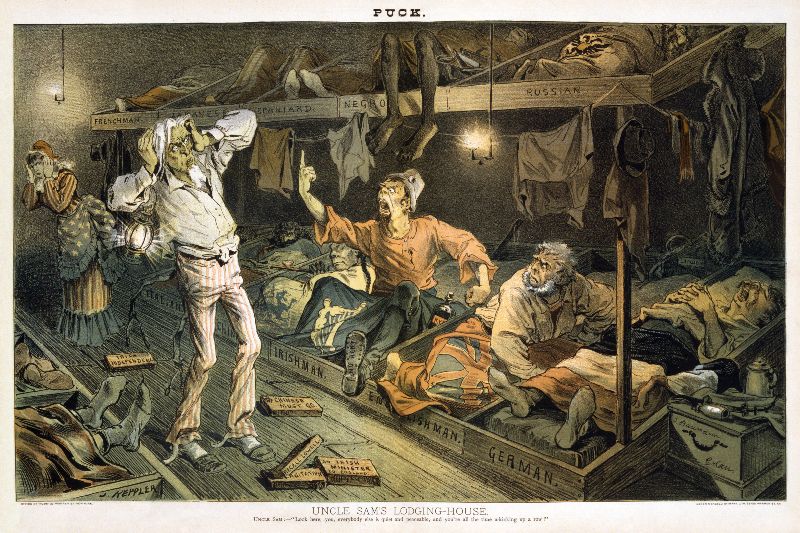 3
It's 2023 and the echoes of that hostility can still be heard in the old dance between wider American culture and its passive-aggressive portrayals of our lives. How much has actually changed if – as Jimmy Kimmel said from the Oscars stage on Sunday night, "Five Irish actors are nominated tonight, which means the odds of another fight on stage just went way up."
"Five Irish actors are nominated tonight. Which means the odds of another fight onstage just went way up." - @JimmyKimmel #Oscars

— Jimmy Kimmel Live (@JimmyKimmelLive) March 13, 2023
We are overdue a conversation about these played-out Irish stereotypes, I think. It's clear that the wider culture has no intention of addressing or letting go of them - so let's help them along by calling them out.
Maybe we should start by reflecting on the kinds of films that we are valorizing ourselves. I have made no secret of the fact that I believe one of the nominated films, "The Banshees of Inisherin," makes liberal use of outdated Irish stereotypes in a way I found regrettable. 
If you could draw a line from "The Quiet Man" to "The Banshees Of Inisherin" to "The Quiet Girl," it would be like walking out of a cartoon toward lived Irish reality, stopping about halfway in Martin McDonagh's weird semi-pastiche before moving on, I wrote recently. 
The first line of "Banshees" is, roughly, "It's two o'clock Colm, let's go for a pint!"
Oh, my sides.
If a writer traffics in stereotypes this easily, and if their stereotypes are culturally rewarded with Oscar nominations, can we really claim to be shocked when we see these stereotypes proliferating elsewhere?
McDonagh sets his plays in the Irish past to smuggle in outdated chauvinisms that are cannily repackaged as 'edgy.' Hollywood usually eats his approach up. Just watch them slapping their thighs in 'recognition.' You're deluded if you think you're a co-participant in this exchange, as the "SNL" 'skit' loudly reminded us last weekend.
What actually populates the screen in McDonagh's film? Donkeys, old crones in dark shawls, dark mutterings about pointless Irish atavism, then moments of pointless Irish atavism, then pub scenes, then pompous priests, then supernatural predictions, and by this stage, I was surprised that he left out some leprechauns.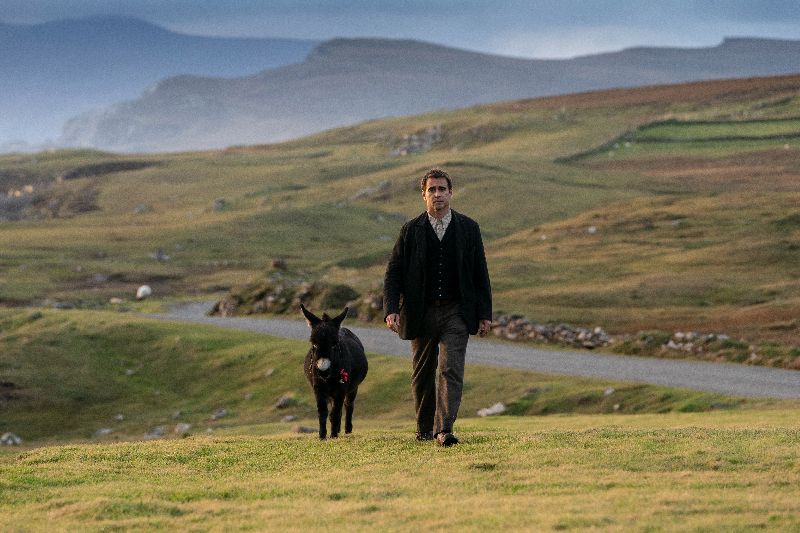 3
We can't complain about the use and abuse of national stereotypes and then valorize films that freely do this, that's talking out of both sides of our mouths. So this year, my Oscar hopes traveled with an Irish film that did that rare thing, it looked and sounded like us, it depicted our lived reality.
"The Quiet Girl" ("An Cailín Ciúin") could hardly compete against a big-budget behemoth like "All Quiet On The Western Front," so its nomination in the Best International Film category was actually an award in itself.
The cast and crew of the film knew it too, although they must have hoped for a miracle on the night. Just clinching the nomination (no pun intended) was a life-changing result for the first-ever feature film by the gifted husband and wife team Colm Bairéad and Cleona Ní Chrualaoi. 
They have a remarkable journey ahead of them and I can't wait to see where it takes them next. It's fair to expect that it will continue to take us all away from McDonagh's world of stage Irish shenanigans toward a new and much more welcome kind of Irish realism.
Because as this weekend's results showed us, even the Oscars may have finally moved on from McDonagh's Irish tall tales.