The North Ireland Growth Fund has been established to pursue venture capital investment opportunities within Northern Ireland and the border counties of Cavan, Donegal, Leitrim, Louth, Monaghan, and Sligo.
This is an economic initiative but it will have a real and positive impact on the peace process.
The founders of the Fund are Bostonians John Donovan, Gene O'Flaherty, and Irish publisher Máirtín Ó Muilleoir, and management is to be undertaken by Crescent Capital NI Limited, an established Belfast-based venture capital fund manager that has been investing in Northern Ireland since 1996. Crescent is regulated by the UK's Financial Conduct Authority (the 'FCA') and is the largest venture fund manager in the region.
The Fund, with a target size of up to $100m, will be similar to Crescent's prior funds but with a wider geographical focus and a stronger US investor base. It will seek to take advantage of selected early-stage, venture capital, and development capital investment opportunities in the region.
The focus is to invest in promising businesses that will generate employment and prosperity in the region across all sections of the community whilst at the same time providing attractive economic returns for the Fund.
There is no doubt that the Northern Ireland Protocol agreed between the EU and the UK as part of the Brexit agreement brings real economic opportunities to this region – we plan to target companies that are exploiting those opportunities.
Crescent has previously raised and operated a series of funds (1995, £14m, 2004, £22.5m, 2013, £30m) and has completed investments in 38 different businesses. Past investors include Invest NI, Queens University, Ulster University, the Northern Ireland Local Government Officers Superannuation Committee, Ulster Bank Limited, the European Investment Fund, the New York State Common Retirement Fund ('NYSCRF'), and numerous private investors.
Through this experience, Crescent has built relationships with entrepreneurs, corporate lawyers, management teams, intermediaries, and others that provide access to relevant dealflow in the region.
In addition, several individuals associated with successful earlier investments funded by Crescent that have already exited have returned to bring their expertise to bear in subsequent investments.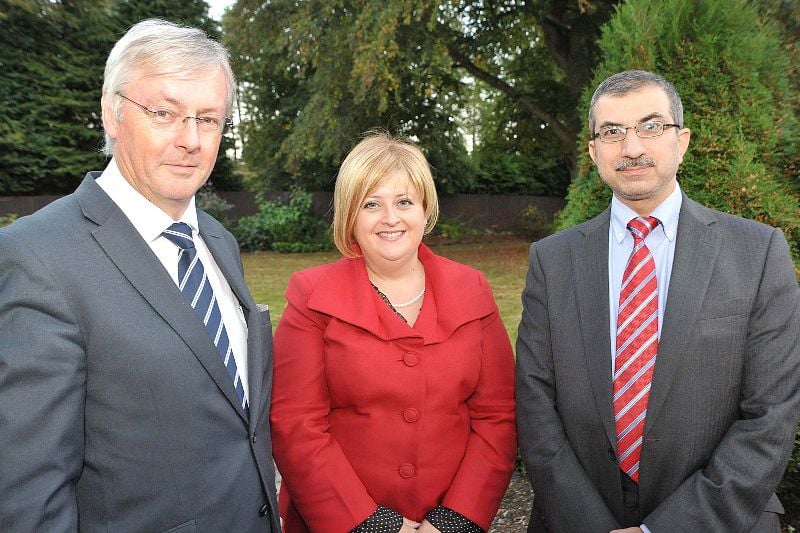 2
Crescent's first two funds generated respectable returns for their investors; the third fund is still mid-flight but has returned 70% of investors' commitments from the early exits so far.
To date, two portfolio companies have achieved IPOs and others have created significant employment, often in disadvantaged areas where historically unemployment was high. Several have been acquired by US corporations, generating further investment and growth in employment.
The North Ireland Growth Fund is no philanthropic endeavour. Nor was this the purpose of the earlier funds managed by Crescent. The economic regeneration of areas within Northern Ireland previously impacted by the "Troubles," or border counties cannot be achieved through philanthropy. It is achieved by supporting the growth of sustainable, profitable well-managed businesses that bring long lasting employment and prosperity. The entrepreneurs and investment opportunities are there and can be leveraged by Crescent's expertise; it is only the capital that is in short supply.
The support of New York State's Common Retirement Fund through its investment in Crescent's last two funds has been profound. It has provided that much-needed capital to fuel investments in companies across the region, often bringing much-needed employment to areas facing economic challenges. It has led the way in highlighting investment opportunities here, "doing good while doing well". Comptroller Tom DiNapoli has visited on two occasions to see for himself the impact of these investments.
Crescent is proud of its association with NYSCRF; the relationship has been excellent throughout. But Crescent's last fund is now in year ten of its life, no new investments can be made from that vehicle, and funds from other sources for investment in both Northern Ireland and the border counties are once again in acutely short supply.
The recent appointment of a new US Special Envoy to Northern Ireland for Economic Affairs is therefore both timely and prescient. Focusing on this, which lifts all boats, will help shine the spotlight on where it needs to be, building this region's sustainable economic base which is the fundamental basis for enduring peace and prosperity for all its citizens.
*Colin Walsh is Managing Director Crescent Capital, Belfast
This article was submitted to the IrishCentral contributors network by a member of the global Irish community. To become an IrishCentral contributor click here.