The head of the Catholic Church, Pope Francis, asked for "forgiveness" of the people of Ireland for the sexual and physical abuse, work exploitation, and treatment of mothers and children in Ireland at the hands of the religious institution.
At the historic Papal Mass in Phoenix Park, Pope Francis asked for "forgiveness" for the treatment of those abused, including those sexually abused, exploited in institutions and those mothers and children separated by the Catholic Church in Ireland.
During his last public engagement, as part of his two-day trip to Ireland for the World Meeting of Families 2018, Pope Francis made the unprecedented move of stating that the Catholic Church hierarchy had "kept quiet" about and "did not take charge" of the abuse perpetrated by the Catholic Church. He said:
"We ask forgiveness for the abuses in Ireland. Abuses of power, conscience and sexual abuses perpetrated by members with roles of responsibility within the Church."
5
The crowd, estimated to have been between 130,000 and 300,000 rather than the 500,000 expected, applauded loudly. 
On Saturday Pope Francis had met with eight survivors of clerical, institutional and religious abuse for 90 minutes, prior to his appointment at Croke Park.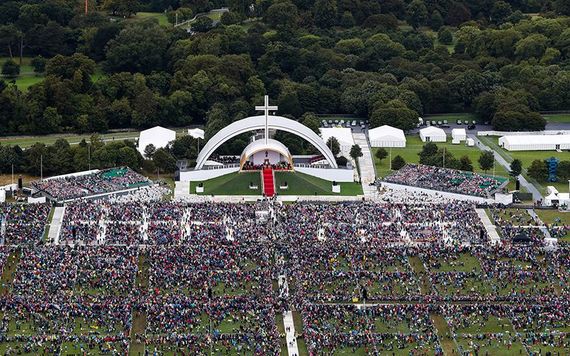 5
During his Phoenix Park address, he acknowledged not only the sexual abuse carried out within the Catholic Church but also the pain inflicted by Mother and Baby Homes, Magdalene Laundries and industrial schools.
He said:
"In a special way we ask pardon for all the abuses committed in various types of institutions run by male or female religious or other members of the Church…




 "We ask for forgiveness for those cases of exploited through manual work that so many young women and men were subjected to. We ask forgiveness…




"We have forgiveness for the times in the Church when we did not sure survivors of whatever kind of abuse compassion. The seeking of justice needs concrete actions.




 "We ask forgiveness for some members of Church hierarchy who did not take charge of these painful situations and kept quiet. We ask for forgiveness."
Concluding he clearly stated that unmarried mothers who were forced to give up their children for adoption by the Catholic organizations had been wronged. He added that it was not a "mortal sin" for them seek out their offspring.
Pope Francis said:
"We ask forgiveness for the times when many single mothers were told that to seek their children who had been separated from them, and the same was said to their sons and daughters, that this was a mortal sin. This is not a mortal sin. We ask for forgiveness."
The Pope prayed that God would "sustain and increase this state of shame and give us the strength to work for justice."
Following pledge to survivors, Pope Francis asks for forgiveness for abuses carried out by members of the church pic.twitter.com/BdFaYLqGn8


— RTÉ News (@rtenews) August 26, 2018

Several notable members of the public took part in the Mass including Emma Mhic Mhathuna, one of the women affected by the CervicalCheck scandal, who was diagnosed with terminal cancer.  The mother of five, who recently revealed her cancer has moved to her brain, brought up one of the offertory gifts.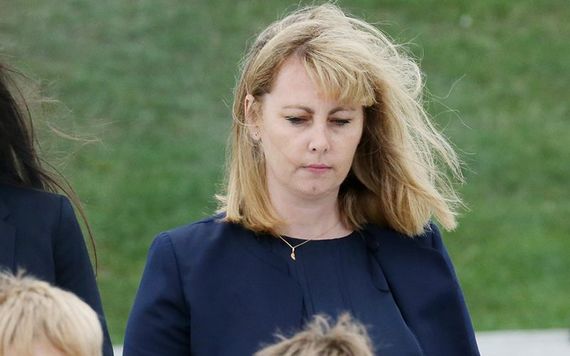 5
Also involved was Olive Foley, the widow of former Ireland rugby international and Munster head coach, Anthony "Axel" Foley and their sons, Dan and Tony.
The "Prelude in the Park", included a 12-hour program exploring faith through music, reflections, video, and drama. It included performers from Ireland, England, America, Germany, Austria, France, India, Canada, and the United States. Among the performers were Eimear Quinn, Daniel O'Donnell, Derek Ryan, Paddy Maloney, Comhaltas as well as Christian Performers Rexband from India, Rend Collective from Northern Ireland. A 3,000-strong papal Mass choir that has been brought together for the Mass.
At the conclusion of the first Papal Mass in Ireland in 39 years, Pope Francis revealed that the next World Meeting of Families will be held in Rome, in 2021.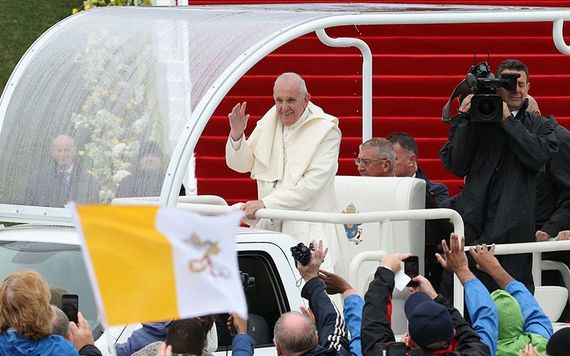 5
After the Mass in the Phoenix Park, Pope Francis met with Ireland's leading bishops for a short meeting at the Dominican Convent, in Cabra. He told them the way in which the Catholic Church confronts abuse "can offer an example and a warning to society as a whole."
His speech was issued to the press in advance of the meeting. In it he said:
"In recent years, you as a body have resolutely moved forward, not only by undertaking paths of purification and reconciliation with victims of abuse, but also with the help of the National Board for Safeguarding of Children in the Church in Ireland, by establishing a stringent set of norms aimed at ensuring the safety of young persons.




"In these years, all of us have had our eyes opened to the gravity and extent of sexual abuse in various social settings.




"In Ireland, as elsewhere, the honesty and integrity with which the Church chooses to confront this painful chapter of her history can offer an example and a warning to society as a whole."

As the Pope's trip to Ireland draws to a close, survivors who met with the Pontiff admitted that he seemed genuinely shocked by the abuse and coverup which had occurred in Ireland.
The Pope was said to be "taken aback" and "shocked" by what he heard and had "no idea" what a Magdalene laundry or industrial school was, according to one of the survivors present. However, these institutions were uniquely Irish in the 1900s and had been eradicated in the UK decades before they finally shut their doors in the 1990s in Ireland.
Marie Collins, a survivor who resigned from the Vatican's Commission for the Protection of Minors in 2017 said that while the meeting with the Pope did have "positives to it" she had raised the issues surrounding accountability in the Catholic Church and safeguarding measures for children.
She asked Pope Francis why disgraced Catholic Church leaders were still being allowed to resign instead of being fired.
Read more: Irish ruling class as much to blame for child abuse as church