Irish adoption agency records are to be examined to determine the extent of the illegal adoption practice in Ireland.
The Chief Executive of children's charity Barnardo's claimed, in May 2018, that as many as 15,000 children could have been illegally adopted in Ireland.
"This was a crime against these people and their mothers. Mothers who were told that their babies had died," Fergus Finlay told RTÉ's radio show Morning Ireland
The claim came after Irish Minister for Children and Youth Affairs Katherine Zappone on Tuesday revealed that the Irish child and family agency  Tusla has confirmed 126 cases of incorrectly registered births.
Read more: Irish adoptions to US dropped as couples feared child's true identity must be revealed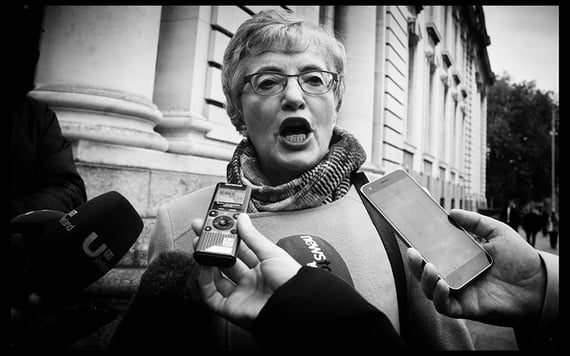 4
These 126 people will now be contacted by social workers from Tusla to inform them that their adoptive parents were wrongly and illegally registered on their birth certificate as their birth parents.
Tusla revealed that as many as 79 people in these cases may be "entirely unaware of the circumstances of their birth."
The 126 established cases were registered by St Patrick's Guild adoption society between 1946 and 1969. The youngest person affected is 49 and the oldest is 72.
Read more: Tuam babies adopted in large numbers to US, says historian who broke the scandal
Campaigners say they have been raising the issue of illegal adoptions for many years and the practice was extremely widespread.https://t.co/vIgdJMJBDo

— TheJournal.ie (@thejournal_ie) May 30, 2018
"I suspect every single adoption agency in the country is involved, that's 150,000 babies, it would be amazing if at least ten percent of them were not illegal."
"The bottom line is these people need their identity. They have a right to their background, who they are, where they came from. That trumps everything else," Finlay added, stating that there now needs to be a thorough investigation sensitive to those involved.
"People have an absolute right to know."
Over 100 institutions and individuals may have been involved in the illegal adoption scandal in Ireland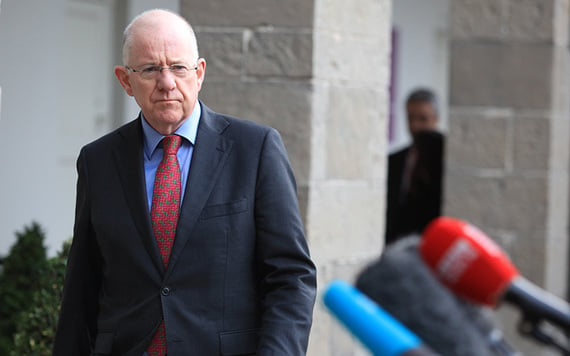 4
A sample of records from other Irish adoption agencies will now be examined to establish whether the illegal adoption practice occurred elsewhere, with Irish Minister for Justice Charlie Flanagan claiming it is "highly likely" that other agencies were involved.
"I feel the likelihood is other agencies were involved in similar practices but I await the evidence before any conclusive comment can be made," he said.
"But I would find extraordinary if only one agency was engaged in these practices."
For the likes of the Adoption Rights Alliance in Ireland, the step toward analyzing a sample of Irish adoption records comes after years of pushing for an in-depth investigation into adoption practices in the past.
Adoption agency issues: listen back to @jackiefox_ speaking to Theresa Tinggal about her adoption story , and hear Claire McGettrick, Co-Founder of the Adoption Rights Alliance, say this is the 'tip of the iceberg'https://t.co/S6IYSLLVuv

— Morning Ireland (@morningireland) May 30, 2018
"We have repeatedly raised this issue for many years," Claire McGettrick of the ARA told Morning Ireland.
"Finally there is movement. We accept the mammoth exercise this is.
"In the long term, we cannot leave anybody behind in this process. Every single file must be retrieved.
"We have anecdotal evidence of ledgers in attics and of files being burned. Something needs to be done, sooner rather than later to ensure every single record is centralized," McGettrick added, claiming that the ARA is itself aware of 182 institutions or individuals involved in illegal adoptions, including 57 private homes.
Read more: Winona Ryder discovers her Irish roots after ancestor's secret adoption
Taoiseach Varadkar brands illegal adoptions a "dark chapter in our history."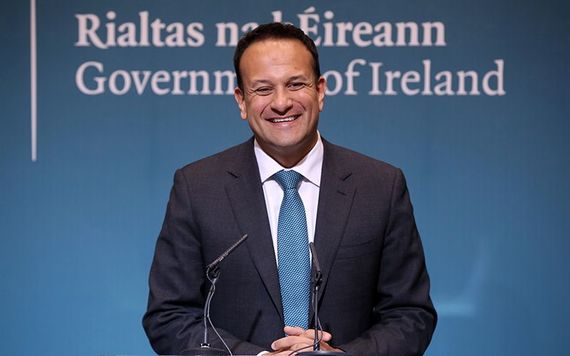 4
With the announcement of the 126 confirmed cases on Tuesday, Irish Taoiseach (Prime Minister) Leo Varadkar described the discovery as "another dark chapter in our history."
He stated that the current cases could only be the "tip of the iceberg" and that there may be "hundreds of thousands" of further illegal adoptions uncovered in the records.
"It's potentially a mammoth task," he said.
Taoiseach says the illegal adoption scandal is going to "open another dark chapter in our history".

He says it's a "can of worms" but too early to talk about redress or other similar measures. pic.twitter.com/v2I7EDrWEq

— Kevin Doyle (@KevDoyle_Indo) May 30, 2018
The identified cases all came from the records of St. Patrick's Guild, which closed its doors in 2004. In April 2015, the Irish Examiner revealed that the Adoption Authority of Ireland (AAI) told the Irish Department for Children and Youth Affairs (DCYA) in 2013 of cases of illegal adoption they had confirmed, specifically naming St. Patrick's Guild in Dublin as an adoption agency guilty of the practice. The AAI also named well-known former private nursing home St Rita's in Dublin, in particular.
The Taoiseach has described revelations about illegal adoption as another dark chapter in Ireland's history. It has emerged 126 children from one agency were placed with people wrongly registered as their birth parents between the 1940s and 1960s. | https://t.co/buaRc4ymXY pic.twitter.com/4gQtUPiNmm

— RTÉ News (@rtenews) May 30, 2018
"I think there should be an audit of all adoption agencies. I think there should be prosecutions where possible. I'd like to see justice for everybody," Theresa Hiney Tinggal told RTÉ. Tinggal herself discovered 16 years ago, aged 48, that she had been illegally adopted by the couple she believed to be her birth parents.
"In all the years that I've spoken to adoptees and done all of this, I have never once heard any of them say they wanted retribution, they wanted redress, none of that. They just want justice. They just want an identity."
The review of samples of records from other adoption societies will be conducted by Marion Reynolds, a former deputy director of social services in Northern Ireland, and will be completed within four months.
H/T: Irish Times
* Originally published in May 2018.