Ten members of the US Congress have been accused of interfering in Irish politics after lobbying the Irish Government to oppose a bill which would outlaw trade in goods from Israeli settlements in occupied Palestine.
The letter, which has been seen by IrishCentral, warns of "potentially severe implications" for the Irish economy if the Occupied Territories Bill is enacted into law.
Although the bill has received overwhelming support in both houses of the Irish Parliament, the Dail and Seanad, the American politicians have warned Taoiseach (Prime Minister) Leo Varadkar that it would have "broader consequences" for a small country with an open economy.
"As friends of both Ireland and Israel, we write to express our deep concern with respect to this bill, and to alert you to the potentially severe implications were this bill to become law," they tell the Irish Prime Minister.
"This is a backward step away from our common goal, not the path to an independent Palestinian state, living side-by-side with a Jewish, democratic state. As such, we urge the Dail Eireann not to advance this ill-conceived measure."
The letter was written to the Irish leader and other senior politicians after the Dail, the lower house of the Irish parliament, voted 78-45 in favor of the bill in late January – an embarrassing defeat for Varadkar's minority administration.
"We also must note that passage of this law could have broader consequences, such as making American companies choose between violating Irish law or U.S. Export Administration Regulations. We do not want to see the strong economic links between our two countries weakened due to ill-considered legislation."
The US lobbyists, who include House Foreign Affairs Committee Chairman Eliot Engel and prominent Irish-American Congressman Peter King (Republican, New York), warn that the bill to ban goods from the West Bank settlements would have a "negative impact on Palestinian livelihoods and Israelis living within the green line."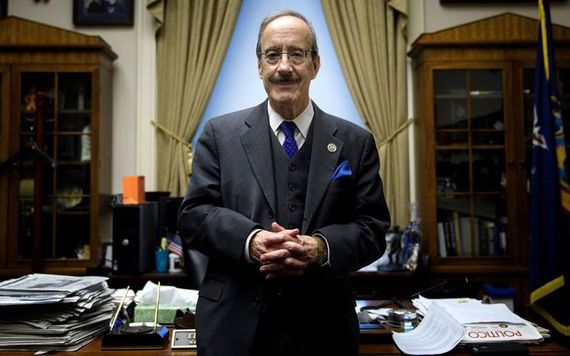 3
They say that US companies account for 67 percent of all foreign direct investment (FDI) in Ireland and point out that tech giants Apple, Google, Facebook, and Microsoft have a substantial presence in both Ireland and Israel.
They make it clear that passing the bill will hugely damage the Irish economy.
This latest interference by US politicians in the Irish political process has been described as an outrage by lawyer Gerry Liston, of Sadaka Ireland, who drafted the bill in association with Independent Senator Frances Black.
It has received cross-party support from Fianna Fail, Sinn Fein, Labour, and a number of Independents in both the Dail and Seanad.
"This is a brazen effort by a major power to interfere with the democratic process in Ireland, something which should be of great concern to every Irish politician," said Liston.
Liston asked what the reaction in the US political establishment would be if, for example, Irish politicians wrote to President Donald Trump to warn him against signing a bill relating to US foreign policy.
"There is no reason why our politicians should be any less outraged by this interference in our democratic process than U.S. politicians would be if the situation were reversed. The Taoiseach, as the addressee of this letter, and Simon Coveney, as Minister for Foreign Affairs, need to take a stand against this interference in our democratic process for the sake of Irish democracy, if nothing else."
Mr. Liston said the specific reference to US multinationals such as Google, Facebook, Microsoft, and Twitter in the letter showed the authors were "either completely ignorant of the distinction between Israel and its illegal settlements" or "being disingenuous."
"The Occupied Territories Bill will cause no issue for companies which trade with or operate in Israel, defined in terms of its internationally recognized borders. The Bill only applies to goods and services originating in Israel's illegal settlements," he said.
Despite growing international pressure against the bill, it is expected to become law later this year. It passed through votes in both houses of the Irish parliament after Fianna Fail Foreign Affairs spokesman Niall Collins announced support for the bill in July 2018.
His party had already been lobbied by the US State Department, the US Embassy, the Israeli Embassy in Dublin, and Congressman King prior to this latest letter.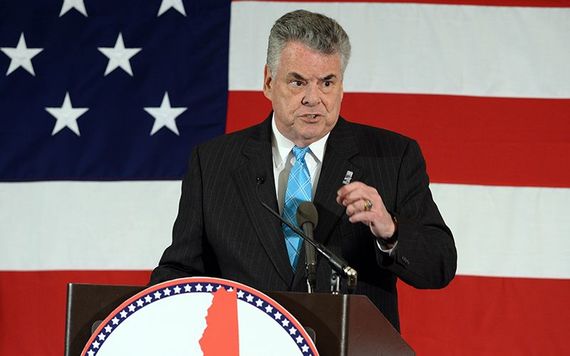 3
He accused Congressman King of being completely out of touch with the depth of feeling there is in solidarity with the people of Palestine across Ireland.
"Congressman King should be well aware that corporations like Google, Apple, Facebook, and Twitter, in the modern era, have to operate to a high level of corporate responsibility and a proper code of ethics," he said.
"People who are sitting on the boards of these giant tech companies know and understand the rule of international law. Peter King doesn't speak for corporate America and his veiled threats are not backed up by a mandate to speak for Google, Twitter, or any of those companies."
Deputy Collins said repeated condemnation had failed to deter Israel from the expansion of illegal settlements, where approximately 600,000 people live on occupied land.
He said Ireland had led the way with the use of sanctions against Apartheid South Africa in the 1980s and it could do so again by criminalizing trade with the illegal Israeli settlements in the West Bank.
The Irish Foreign Minister, Simon Coveney TD, has claimed that Ireland may not unilaterally ban goods from the Israeli settlements because of its membership of the European Union. These claims have been consistently refuted by lawyers acting on behalf of Sadaka Ireland, who point out that the Occupied Territories Bill is in full compliance with international law.
Read more: Irish politician bets on a United Ireland within 5 years
* Ciaran Tierney won the Irish Current Affairs and Politics Blog of the Year 2018 award in Dublin recently. Find him on Facebook or Twitter here. Visit his website here -CiaranTierney.com.
This article was submitted to the IrishCentral contributors network by a member of the global Irish community. To become an IrishCentral contributor click here.