Congressman says he agrees the President of the United States talks like a racist after some of his remarks.
Congressman Joseph Kennedy III, a rising star in the Democratic Party, has stated his own family's rise from abject poverty in Famine times in Ireland to having a president in their clan should inspire other ethnic groups to succeed.
He made the comments in an interview with our sister publication Irish America.
"We can see it in our own family stories, really my own family story and my fathers, my family, came here in coffin ships… And one of that political highlights for me every year is this March Friends of Ireland Speaker's luncheon that they hold for the Taoiseach in the U.S. capital and to have the president of the United States - whoever he may be - often times the vice-president, the leaders of Congress, the Taoiseach there, and to look around the room and to see how an Irish community has evolved in America. It is astounding."
He remains keenly interested in Irish events.
"I was in Ireland in 2014 I guess… August 2014 and my wife and I had just a wonderful, wonderful time. We went there for ten days or so and had a blast. I have been in Ireland before, but it was the first time I've got to spend a fair amount of time there. I didn't want to make it as an official political visit but I saw Ireland as just being a tourist and we rented a car and spent a couple of days in Dublin and went down and basically just drove around…
"…Somebody said something and suggested that I go to the family farm and the owner now, a fifth cousin I think, said, "How many of you are here?" And I said, "It is just me," and he said, "Come on up here!" So, we came over and…
"Obviously, for me to be able to walk around the place the generations of my family called home, to see, to spend some time going through Cork and Kerry and Galway and Dublin… It was outstandingly beautiful and people obviously kind and outgoing and engaging."
5
Addressing the pressing issue of the day he said accepting the Deferred Action for Childhood Arrivals young men and women is the only answer and the DACA members will prove themselves in the future.
"That is how it plays out for all ethnic groups, so we know what the answer is then when you have people that are fleeing destitution and destruction and despair. It is the ultimate compliment to America. These words are enshrined at the base of the Statue of Liberty. We know what it means as Americans to live up to those values and we know what happens when we don't."
Kennedy also stated America made mistakes in the past turning back those in need.
"You know the story about St. Louis, of the hundreds of Jewish families fleeing WWII, and not being able to come. We have even seen the exhibit of what happened… and seen the pictures of those families and heard their stories about what happened when they couldn't come. It was terrible, most ended up in the death camps.
"It is not a question as to what is right or wrong. The right answer is clear.
"The moral issue is clear for kids, young children that were brought here as children by their families, who were, again, doing what my family did, the exact thing that my family did. Are we going to say, "Your future doesn't matter much, you don't count?""
Read more: "Shithole" countries Donald Trump? How little we learn from history
Kennedy is worried however about the president's position. He stated that President Donald Trump is fast becoming impossible to work with.
"Now you have got a Republican President that not only is trying to govern from, perhaps, a republican... ideology (although I might take an issue with that characterization as well), but is unwilling or unable to actually engage in any aspect of bipartisanship and that is something I haven't seen, obviously since I have been in office, but I am also unfamiliar with having ever seen it."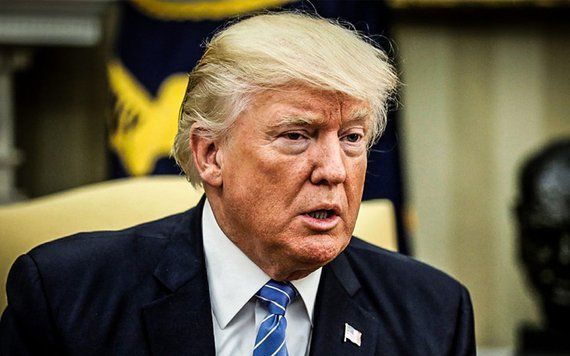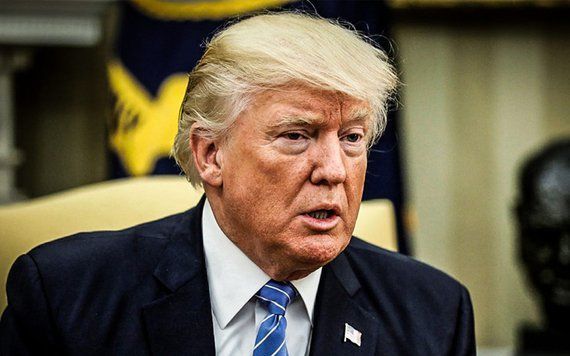 5
Kennedy stated Trump was a creature of the right wingers who hold the party in thrall.
"For whatever reason, you have these conservative ideologists that rule."
When asked what John F Kennedy, Robert F Kennedy (his grandfather), and Teddy Kennedy would think of Trump, Kennedy replied "I think if you look at the values that members of my family had stood for they would be fighting this very hard.
5
"I have chuckled at the number of comparisons that I have seen made between Donald Trump's tax plan and the one put forth by President Kennedy. Look at the marginal tax rates. Look at what President Kennedy - what his words were on the Soviet Union and Cuban Missile Crisis.
"Look what he said about the Alliance for Progress. Look at what he did for civil rights. Look at what he did for Marshall plan engagement. Look at what he did for inspiring one generation.
"[He] inspired not just people in this country but others to look up and to recognize that if you are going to be in the international global debate about communism versus capitalism, we need to leverage other countries and relationships to build this network up."
Weak though Trump looks in the polls Kennedy warns of overconfidence.
"I think that anybody who thinks that they can predict what is going to happen in November of 2020, I would challenge them to give me a prediction as to what happens tomorrow, and I would challenge anybody who thinks that they can predict what happens tomorrow to tell me what the conventional wisdom was on election day in November of last year. And the fact is what I do know is that a debate about the vision and values that define this country and what it means to be American, what it means to be a member of our community here, as a nation, what it means to be -still- the sole superpower leader of the free."
5
Asked if he was thinking of running himself, Kennedy was pretty clear.
"I wouldn't make grand plans on that; I wouldn't hold your breath…
"My focus is trying to get reelected. I am up for reelection this year – making the case to my voters, my constituents back in the 4th District of Massachusetts that I have been honored to serve them and I will seek to continue to serve them.
"If I am fortunate enough to be able to do so I will continue to make a case as to what Democratic values and visions are for domestic and foreign policy, what it means to be responsible citizens of this country, to hopefully help us win back the House of Representatives and, if possible, the U.S. Senate as well in 2020. And if we are able to win one of those houses of government back, it does change the dynamic of debate for the last two years of Donald Trump's first term."
Asked what he thought of Trump and if he is a racist following his words about Nazis having some decent people too in their ranks.
Kennedy stated, "I struggle to come up with any other definition for what he has said, for the words that he used."
Asked what his legacy to hand to his two children would be he stated.
"What I believe my family most stands for is that we have been extraordinary blessed. Your responsibility with those blessings is to try to make sure that you make a contribution back to your country and your planet and you can do that in a number of different ways. It doesn't have to be through work in the office."
Read more: Joe Kennedy brands Trump a bully in State of the Union response