Former British Prime Minister Gordon Brown has written that Britain is heading for a Brexit utter disaster and that a plan based on the Irish creation of citizen assemblies to create a consensus on difficult issues is the only way forward.
Mass confusion has reigned in British politics since the defeat of Prime Minister Theresa May's plan to withdraw from Europe, which was heavily defeated last week.
Brown wants Article 50, the British withdrawal from the European Union by March 29th, paused for a year to give the assemblies time to come together.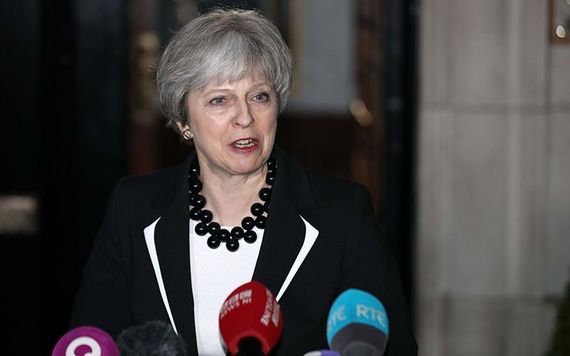 3
Writing in the Guardian he stated: "The handling of the Irish abortion referendum is evidence of the power and potential of citizens' assemblies. It could have been a bitter and toxic debate dominated by extremists on both sides.
"But in part because a representative group – half initially pro-abortion, half against – talked the issues through, exploring differences, asking questions of experts and interacting with each other on their fears and hopes, they managed to defuse the controversies.
And they found common ground between devout faith and resolute feminism in an outcome that astonished the world and that everyone accepted."
Read more: Ireland's medicine supply will be threatened by a no-deal Brexit
In the Irish case, there were 99 citizen Members of the Assembly, in addition to the Chairperson. Members were chosen at random to represent the views of the people of Ireland and were broadly representative of society as reflected in the Census, including age, gender, social class, regional spread etc.
They must also have been on the electoral register to vote in a referendum.
The five issues the Assembly was mandated to consider were:
- The Eighth Amendment of the Constitution (which concerns abortion)
- How best to respond to the challenges and opportunities of an aging population
- How the State can make Ireland a leader in tackling climate change the manner in which referenda are held
- Fixed term parliaments.
In respect of each topic, the resolution stated that "all matters before the Assembly will be determined by a majority of the votes of members present and voting".
3
Therefore, the output of the Assembly was a series of voted recommendations following the development of a Ballot Paper in consultation with the Members.
The abortion findings were referred to the Dail (Irish parliament) and a bill broadly containing their recommendations was drawn up. A referendum passed the subsequent amendment.
In addition to Brown, the Guardian Newspaper has also editorialized and recommended following the Irish example.
Do you agree? Should Britain follow Ireland's lead and hold a Citizen's Assembly to find a consensus on how to deal with Brexit? Let us know in the comments section below.
Read more: Irish politician believes people who don't eat meat "have never worked hard"