The Scottish Nationalist Party has charged that the Conservative party has "ripped apart the Good Friday Agreement" by reneging on the backstop agreement.
The Scottish Nationalist Party leader in Westminster Ian Blackford stated, "This is a sad day this government...has no respect for other devolved administrations in the UK."
His comment came after British Prime Minister Theresa May won a vote to seek to undo the backstop and to negotiate to that effect with the European Union.
Read more: "IRA" claims Derry car bomb attack, issues warning to British forces
This is despite having signed on to the backstop which would ensure no hard border in Ireland in a previous "final" agreement signed with the European Union (EU).
Blackford is right. By agreeing to deal only with the Tory reactionaries of the far-right and the bigots of the Democratic Unionist Party. May has nailed her colonial credentials to the mast.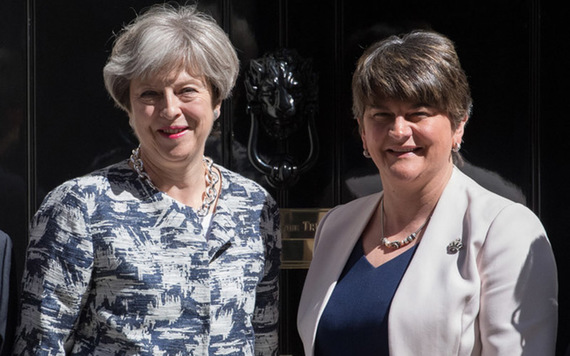 3
Those infernal Irish can shove the backstop, which would preserve the Good Friday Agreement, up their fundament as far as she was concerned. There was power to be clung on to.
She succeeded in ramming through a bill granting her the backing of the Commons to renegotiate the withdrawal treaty she had previously signed off on.
Consider it like a divorce agreement sealed and delivered after great turmoil, which one party now seeks to re-open and re-negotiate.
But May will not get away with abandoning the Irish peace process. The EU, for one, will want to side with a fellow member, not a renegade, one which has made no secret of their disdain for the entire European Union concept.
The Orange Card has been played and the Tory Party jokers have decided it is their way forward.
By a mere 16 votes out of 650 members of the House of Commons, the British government, have now embarked on a mission, which will very likely destroy the Irish peace process.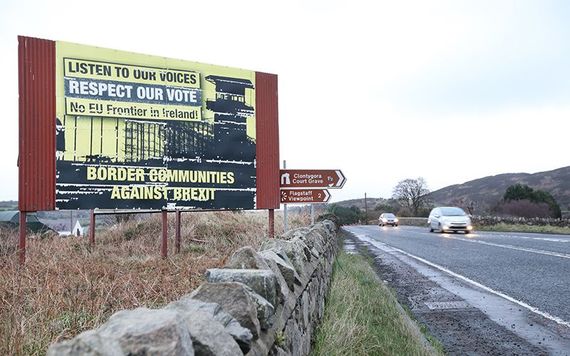 3
But Ireland has friends in high places.
A spokesman for European Council president Donald Tusk said:
"The withdrawal agreement is and remains the best and only way to ensure an orderly withdrawal of the United Kingdom from the European Union. The backstop is part of withdrawal agreement and the withdrawal agreement is not up for renegotiation."
The Irish Government issued a terse statement which stressed that the "withdrawal agreement is not open for renegotiation."
Long may it stay that way. We have had quite enough of British bullying and arrogance over Ireland thank you.
Read more: Irish government to British: Drop dead on removing backstop