Journalist Lyra McKee will be remembered in Derry to mark one month since she was murdered by the New IRA
Father Joe Gormley, the parish priest of St. Mary's in Creggan who administered the last rites to 29-year-old McKee, will celebrate a month's mind Mass which will be followed by a "Love for Lyra" gathering at the Peace Flame near the Guildhall.
One of McKee's closest friends in Derry, Kathleen Bradley, said they wanted to give everyone in the city the chance to remember her.
Bradley told the Belfast Telegraph, "The Love for Lyra gathering will be an opportunity for the wider city to join with us, her friends, to come together to show Sara, Lyra's partner, and her family that they have the love of the people of this city.
Read more: WATCH - Lyra McKee's partner says her killers are "no better than pedophiles"
"This will be an opportunity for people to write messages of love and support and these messages will be presented to Sara to show her she isn't on her own and that the whole city is behind her and that Lyra hasn't been forgotten.
"We will also use the opportunity to call once again on anyone who has information about Lyra's murder to go to the police."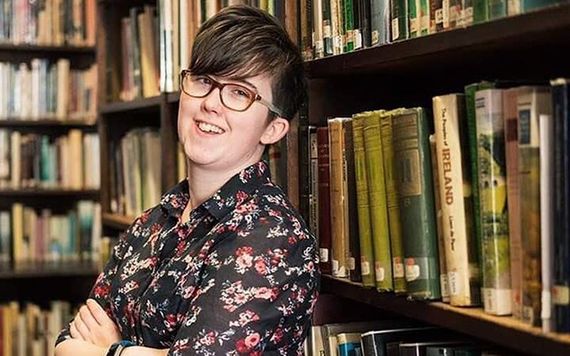 3
Bradley added, "Lyra was all about being inclusive at all times, so this is just following her lead allowing people to be part of remembering her a month after we lost her.
"It is still so hard for us to believe Lyra isn't with us, we keep expecting her to walk in the door.  I think it won't really hit us until the next birthday celebration because she won't be there."
Two men charged with rioting
Meanwhile, two men charged with rioting offenses in Derry on the night McKee was shot and killed have been refused bail.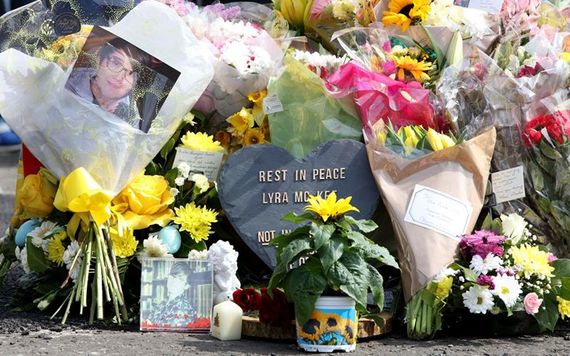 3
Paul McIntyre, 51, of Ballymagowan Park in the Creggan area of the city, has been charged with riot, petrol bomb offenses and arson of a hijacked vehicle.
Christopher Gillen, 38, from Balbane Pass, has been charged with riot, petrol bomb offenses and the arson and hijacking of a tipper truck.
They appeared together before Derry Magistrates Court on Saturday morning. They refused to stand or recognize the court.
Read more: Brexit helping New IRA recruit says their Army Council
The prosecution alleges that both men are connected to the paramilitary group the New IRA, which orchestrated a night of rioting on April 18 in the Creggan area. The New IRA has claimed responsibility for the death of McKee.
Judge Barney McElholm told the court he had concerns about witnesses being prevented from coming forward.
"We're all aware of the disgraceful graffiti in Creggan that warned off anyone talking to police. Whoever did that, did these two men a great disservice," he said.
"I have to bear in mind these gentlemen, there's no evidence either of them belong to any paramilitary organization but they are a part of an organization with a defined ideology. There is no address anywhere in this city which would be suitable in this case, at any stage. I will refuse bail."
Police say more than 140 people have come forward with mobile phone or social media footage in the McKee investigation. A £10,000 reward has been offered by the charity Crimestoppers for anyone with information that leads to an arrest over the killing.
Two youths, aged 15 and 18, arrested at the same time as McIntyre and Gillen, have been released without charge.