Fears have been eased over the prospect of nuns allowing Catholic ethos to dictate medical decisions at a new €300 million national maternity hospital.
The government on Monday welcomed the decision of the Sisters of Charity to relinquish ownership of three hospitals they are involved with in Dublin; St. Vincent's University Hospital, St. Vincent's Private and St Michael's.
Health Minister Simon Harris said a new company with charitable status is to be formed, called St. Vincent's.  It is to replace the Sisters of Charity as the shareholders in the St. Vincent's Healthcare Group.
The sisters, who ran one of the country's biggest hospitals for 183 years, will no longer have the right to appoint directors to the board of the group.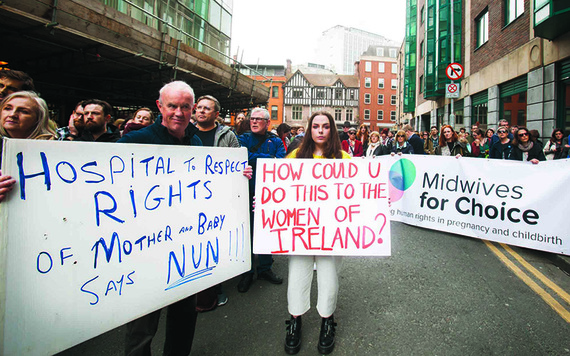 3
Harris will move to further separate the church from Irish healthcare. He plans to begin a process as soon as next week to formally separate religious organizations from the country's hospitals.
Read more: Remarkable film of Magdalene laundry women and nuns surfaces
The nuns said in a statement that existing codes governing medical ethics at St. Vincent's will be amended to reflect compliance with national and international best practice guidelines and the laws of Ireland.
Harris described the development as "truly historic."
The move by the Sisters of Charity follows controversy over the proposed ownership of the planned new National Maternity Hospital on the St. Vincent's campus.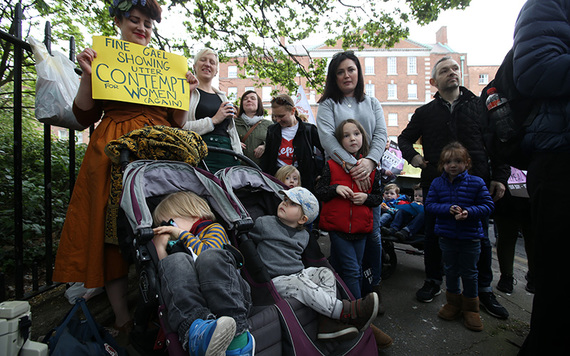 3
Dr. Peter Boylan, former master of the current National Maternity Hospital at the rundown Holles Street building in Dublin, from which services will be transferred to the new hospital, described the move by the Sisters of Charity as "the noble and correct thing to do."
Boylan had questioned if the nuns would allow certain procedures to be performed at the new hospital. He was supported by a massive public outcry against nuns being put in charge of a maternity hospital.
The move to guidelines based on current laws and best clinical practice is likely to result in the hospital providing procedures, such as elective sterilization, that were hitherto considered incompatible with its Catholic ethos.
Read more: Irish church fast running out of priests as vocation crisis worsens