WANTED: Clean-living young men for a long career.  Women need not apply. Responsibilities: spiritual guidance, visiting the sick, public relations, marriages (own marriage not permitted).
Hours: on call 24/7.
Salary: basic stipend only.
Such was the way Time magazine a few years back illustrated how the Catholic Church in Ireland needed to regenerate itself. The ads went pretty much unanswered.
At the time Archbishop Diarmuid Martin of Dublin said, "If more young priests aren't found quickly, Ireland's parishes may not have enough clergy to survive."
4
According to a 2007 study, about half of all priests in the Republic of Ireland and in Northern Ireland were aged between 55 and 74. Ten years later they are overwhelmingly over 65, with many ministering into their eighties.
There are approximately 100 young men studying for the priesthood in Ireland, down from 600 just a few decades ago.  The crisis is indeed mounting.
There is more bad news for the Church this week with vocations in one diocese at zero, and more confirmation of a quickly aging population of priests among those currently working in the parishes.
A London Times editorial published at the height of the Famine gleefully remarked that the Irish in Ireland would become as rare as American Indians in New York.
"They are going. They are going with a vengeance. Soon a Celt will be as rare in Ireland as a Red Indian on the streets of Manhattan," the editorial writer wrote.
Read more: He left the priesthood for love, now he's back after wife died
That never came to pass, but it appears the era of the Irish priest could be about to pass in Ireland barring a miracle, which is extraordinary to those of us who remember it at the height of its pomp and circumstance.
Bishop Francis Duffy of Ardagh and Clonmacnoise, which sprawls from Westmeath and Longford in the midlands to Leitrim in the northwest, was the latest to sound the alarm.
4
At present, he noted, there are 53 priests for the 41 parishes. By 2030, 28 of his priests will be of retirement age. There is not a single seminarian to fill the gap.
Duffy is not speaking out of turn.  The departing Papal Nuncio Charles Brown said a "very serious crisis" now existed in the Irish church and that the numbers were about to fall off the cliff.
He told The Irish Times in March, shortly before departing for his new post in Albania, "We've a lot of priests in Ireland who are in their seventies, who are working right now. Some are in their eighties. In 10 years they're not going to be working. We're at the edge of an actuarial cliff here, and we're going to start into a free fall."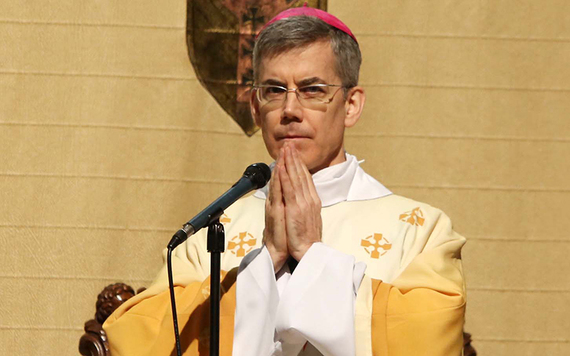 4
He said the huge problem was the absence of seminarians and what was "remarkable and alarming was the low number of men coming forward as potential priests." It was "very serious," he added.
Duffy said that many parishes would soon have to do without a resident priest.
But even if there were more priests, Mass attendance in Ireland is down sharply, due in part to the string of sex scandals that humiliated the Church.  More than one in five people say they are no longer Catholic, a worrying figure for a church that once had close to 95 percent of the population.
We are watching a slow march to oblivion for the Church unless something dramatic changes.  It may well be that married priests is the only way to stem the tide.
If any pope could grab that stinging nettle it would be Pope Francis. He or one of his successors may have no other choice.
Read more: Is is time for progressive women like me to quit the Catholic Church?