As one of the London terrorists was revealed to have lived in Dublin, incoming Taoiseach Leo Varadkar intends to establish a top-level anti-terror unit within his Cabinet similar to Britain's crisis COBRA committee.
Varadkar's move has been prompted by London's attack by three ISIS terrorists, one of whom, Rachid Redouane, a 30-year-old who claimed to be from Libya and Morocco, lived for a while in Dublin.
All three, who murdered seven and injured 48 in a van and knife attack, were shot dead by armed police on Saturday night.
Within hours 38-year-old Varadkar, who took over as leader of Fine Gael from Kenny on Friday, confirmed his new COBRA-style committee will allow for greater ministerial involvement in preparing for and managing big security threats.
His warning was underlined when British police contacted gardai with details of an Irish identity card found on Redouane, one the three killers who went on a savage eight-minute blood rampage, shouting "This is for Allah" in the London Bridge area.
Read more: Irish links to London IS terror attacks should be a wake up call
Redouane, who was also known as Rachid Elkhdar with a different birth-date, was married to London-born care worker Charisse O'Leary in Ireland in 2011 and lived in the Rathmines area of Dublin before returning to Britain. They are believed to have had at least one child, an 18-month-old daughter.
3
Detectives said Redouane was married to 38-year-old O'Leary and they split nine months ago. She is now believed to be in a relationship with another man. She was arrested in London during the investigation into Saturday's attack, but later released without charge.  The Guardian said she was arrested at a temporary accommodation center near Barking train station.
Redouane, who had an address at Barking, East London, worked as a pastry chef and was not known to Irish or British police either as a terror suspect or for ordinary crime. He is believed to have made a return visit to Ireland from London three months ago.
There has been criticism of British police who concluded the ring-leader of the three killers, 27-year-old Khuram Butt, was not a threat although he openly declared his extremist views on a TV documentary. British police and MI5 scaled back an investigation into him after six months.
In Chicago, where Enda Kenny is on his last trip to the U.S. as taoiseach, he said that a small number of people in Ireland are "being monitored and observed in respect of radicalization," but that it was his understanding that the London killer "was not a member of this small group."
Garda Commissioner Noirin O'Sullivan and her top administrators held a Bank Holiday Monday crisis meeting on the information from British police, and to review security.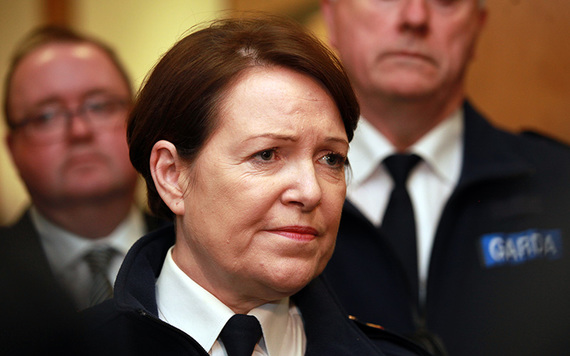 3
Security had already been stepped up at Sunday night's friendly soccer international between Ireland and Uruguay at Dublin's Aviva Stadium where thousands of fans were told officials had introduced a "no bags" policy.
The COBRA-style committee planned by Varadkar will be similar to a cross-departmental committee that comes together at a building close to 10 Downing Street in London to respond to national emergencies.
London's COBRA has in the past been likened to its more famous American equivalent, the White House Situation Room.
Meanwhile on Tuesday, a Limerick resident was being questioned by gardai after the discovery of identification documents at his home which were in the name of Redouane.
The Limerick Leader reported on Tuesday that the Moroccan national was arrested at a property in the city on Monday night on foot of information received from U.K. police.  It is understood the documents were located during searches of the man's apartment following his arrest.
He is being questioned at a garda station in the city by detectives attached to the Garda National Immigration Bureau on suspicion of using forged documents.
According to sources, gardai believe the man in custody has been living and working in Limerick for some time and that he may have lived elsewhere in Ireland prior to that.
While they do not believe he has been radicalized, detectives are seeking to establish the authenticity of the documents and how he came into possession of them.
It is understood that one of the possibilities being explored is that the man acquired the documents after the London attacker left Ireland.
Read more: Man arrested in Limerick with ID of London attacker