As Taoiseach (Prime Minister) Leo Varadkar rejected talk of a technological solution to avoid a hard border, his deputy, Tanaiste (Deputy Leader) and Foreign Affairs Minister Simon Coveney flew to the U.S. in a bid to harness the support of senior politicians.
Coveney flew to New York on Tuesday and goes on to Washington, D.C. on Wednesday in a bid to solidify opposition to a hard border in the island of Ireland.
He is to meet Congressman Richard Neal, chairman of the House Ways and Means committee, a body that will scrutinize talks on the future trade relations between the U.S. and the U.K. after Brexit.  
Coveney is also due to meet a number of President Donald Trump's senior officials, including Mike Pompeo, the secretary of state, to seek support for Ireland's stance on the Brexit backstop and planned post-Brexit trade.
On way to #Washington for meetings with @SecPompeo and Irish American friends on the Hill to discuss #BREXIT #MEPP #ISIS #Venezuela and launching new Irish Strategy for North America.   

— Simon Coveney (@simoncoveney) February 6, 2019
A Department of Foreign Affairs spokesman told the Irish edition of The Times that Coveney would hold meetings with several Democrats and Republicans.  
A press release on Tuesday said that Coveney would conduct other business besides Brexit while in the U.S. In New York on Tuesday, he will undertake engagements in support of Ireland's campaign for a non-permanent seat on the UN Security Council, the election for which will take place next year.
Read more: Leading Irish Americans organize to protect the Good Friday Agreement from Brexit
"In Washington, D.C., the Tanaiste will join many of his EU counterparts and representatives of over 70 countries, in attending a Ministerial meeting of the Global Coalition to Defeat ISIS, of which Ireland is a member.  The Tanaiste will have the opportunity to meet with U.S. Secretary Pompeo during the ministerial meeting," the press release added.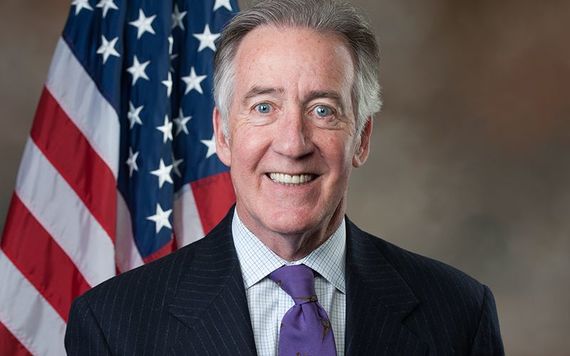 3
"The Tanaiste will also address a large event on Capitol Hill on 6 February with the Congressional Friends of Ireland to mark the centenary of the First Dail at the commencement of the 116th U.S. Congress.  
"As part of that event, the Tánaiste will launch the government's new Strategy for the U.S. and Canada for the period to 2025, under the Global Ireland Initiative. This strategy will see Ireland doubling its impact in both the U.S. and Canada, through investment and engagement; deepening, broadening and securing these hugely important relationships at every level for the future."
Meanwhile, Varadkar rejected talk of a technological solution but said he was prepared to listen to British "suggestions" on how the backstop impasse can be resolved.
POLL: Should Ireland join the United Kingdom?
The backstop is insurance that there will not be a hard border in Ireland if Britain exits the EU on March 29 without a deal.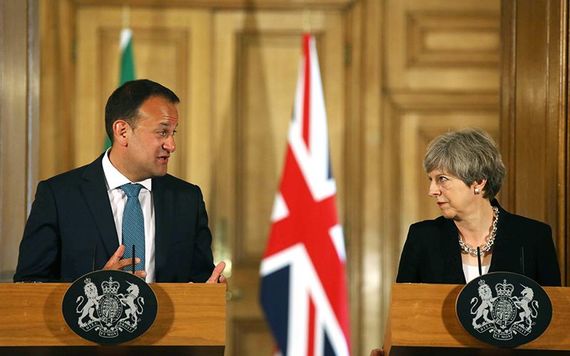 3
British Prime Minister Theresa May, who visited Northern Ireland on Tuesday, said she had a new mandate to seek an "alternative arrangement" that ensured the border stayed open after Britain's exit.
Varadkar said that in a "frank" exchange with May last week, he told her that the backstop was required to ensure a future government did not "abrogate" the insurance mechanism.
The Taoiseach was replying on RTE Radio 1 to a suggestion by British Home Secretary Sajid Javid that a technological solution to the border could be found.
Varadkar said, "It is very frustrating that we are going back to this idea of technology. The European Commission and the task force already examined all of that. They looked at every external border the EU has and other borders like Norway-Sweden, America-Canada and, yes, there is lots of technology in use but it is a hard border."
Varadkar said he was concerned that the "alternative arrangements" May was talking about were an unworkable revisit to things that had already been rejected.
He said that in a phone conversation with May he left her in no doubt on Ireland's position, based on an agreement between the other 27 countries in the EU and her government last year.  Last month it was overwhelmingly rejected by the House of Commons.
He added, "What I said to her, and I do mean this, is the fact that the British government and the prime minister resigned from the agreement that they made with 27 other governments demonstrates exactly why the backstop is needed and why we need a legally binding guarantee.
"More than ever this has demonstrated why we need to be part of an international treaty that a prime minister, parliament or government of the day cannot abrogate it."
Read more: A possible Brexit solution that allows all sides to claim victory