The New IRA's murder of 29-year-old journalist Lyra McKee in Derry last Thursday night has been condemned by the Ancient Order of Hibernians, which called her death "appalling" and "senseless"
In a statement, the AOH said, "There can be no excuse or palliation for such a wanton act; the specious absurdity of claims that it was 'an accident' only give further proof to the mindlessness of those responsible.  The loss at age 29 of a life with such bright potential is a tragedy which extends beyond the walls of Derry to the entire world.
Read more: Family of murdered journalist ask that love not anger be her memory
"The appalling death of Lyra McKee is sad testimony to the current state of Northern Ireland and how far we remain from the vision of peace articulated on a Good Friday 21 years ago.  While there is only one person accountable for the murder of Lyra McKee, those who have been inattentive to the full implementation of the Good Friday Agreement are responsible for fostering a vacuum of leadership and providing an environment in which mindless zealotry thrives."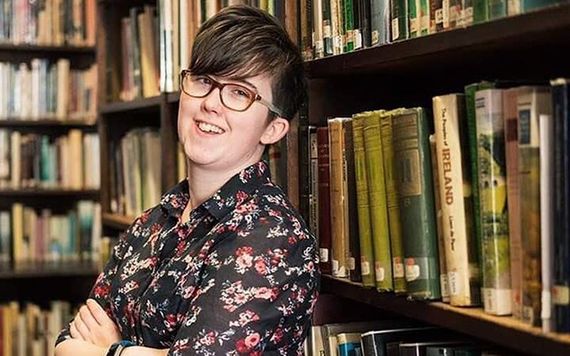 3
The AOH statement also criticized Britain's policy in Northern Ireland. "Once again, we see the disastrous consequences of Britain's policy of suzerainty without responsibility in Northern Ireland.  That the fate of the community of Northern Ireland is currently entrusted to a Northern Ireland secretary whose only talent seems to be to display her ignorance of Northern Ireland is irresponsibility to the point of callousness," it said.
"For Brexiters to persist the myth that the perils associated with the re-imposition of a border in Ireland is a 'concocted issue' is the epitome of Saul Bellow's observations that, 'A great deal of intelligence can be invested in ignorance when the need for illusion is deep.'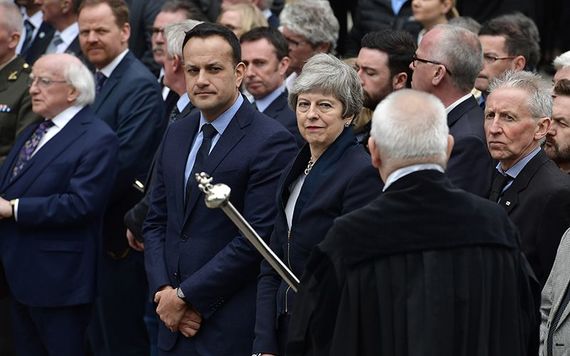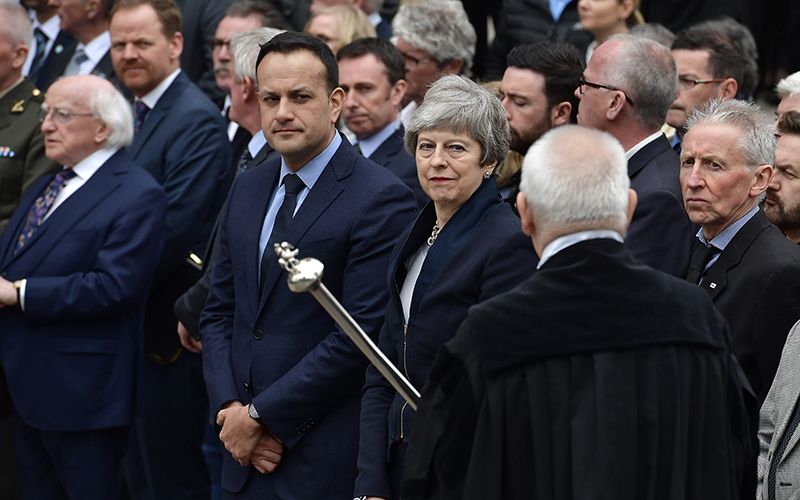 3
"The United States is also negligent at this inflection point of history for abdicating its leadership role in the cause of peace in Northern Ireland. Despite promises by the administration, the role of special envoy to Northern Ireland remains unfilled.  The death of Lyra McKee is a reminder that one of the great triumphs of diplomacy over violence is in danger of being lost due to apathy and inattention."
The statement concluded, "At this time of Easter, we as Catholics are reminded that out of tragedy can spring hope.  Let us pray that the tragic death of Lyra McKee shall serve as a call for a rededicated commitment to the peace process in Northern Ireland."
Read more: Theresa May, Leo Varadkar hear passionate plea for peace at Lyra McKee's funeral