Ireland should be forever grateful to American surgeon Dr. Paul Russo who has taken on now leading Irish surgeons as his trainees and fellows.
My sister and I sat nervously across from the doctor as he explained in excruciating detail the cancerous tumor that encompassed my right kidney, its tentacles wrapping around the vena cava. Two teaching hospitals near my home had already turned the operation down as too complicated and too far along.
"The operation is very complicated but it can be done and I have done it," the doctor said, giving me my first sliver of hope. On the cab ride back to Penn Station, Maureen described him as "exuberantly blunt." The operation lasted seven hours. That was six and a half years ago.
Dr. Paul Russo is a nationally-known and highly-respected surgeon at the Memorial Sloan Kettering Cancer Center (MSKCC). For the past 30 years, he has been taking care of patients, operating, doing research and training fellows and residents from the United States and abroad.
His academic focus for the past twenty years has been kidney cancer. He leads a kidney tumor research team that has made great strides in understanding the disease, and the ability to treat it surgically by operating to remove the tumor and save the kidney thus preventing chronic kidney disease later.
In 2003, Dr. John Fitzpatrick, a prominent Irish professor of surgery at University College, Dublin and editor of the British Journal of Urology, happened to see some of the findings on the internet and invited Dr. Russo to Dublin to speak as a visiting professor and guest lecturer at the University in 2003 and again in 2004.
Read more: Major breakthrough in treatment for breast cancer by Irish scientists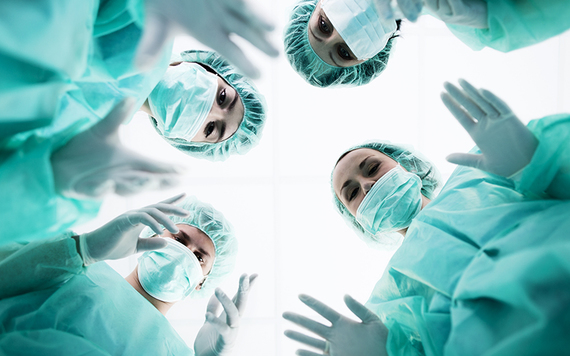 4
He was warmly received and the large attendance and rapt attention at the meetings left little doubt that Irish oncology was lagging behind Europe and England and in dire need of an infusion of fresh blood to meet the needs of the Irish people. At that time, leadership positions at various hospital centers were carefully controlled and limited. Many surgeons were old and not trained in the latest oncological principles and techniques.
During one of the visits, a golf outing was planned. Inclement weather winnowed the group from sixteen to three. It was this day that Dr. Russo met a young senior resident from Waterford who was training in Dublin named Frank O'Brien, who told him that he was considering advanced training in urologic oncology in Toronto, Canada because there were several MSKCC trained professors there. Dr. Russo asked why not come to MSKCC and train directly with his team. He told him to speak to Dr. Fitzpatrick and offered to host a visit for him at the center. A short time later, Frank was visiting and after completing all the necessary paperwork and exams, he became the first bona fide Irish urological oncology fellow.
Frank's time at MSKCC was productive and Dr. Russo said he was an outstanding fellow both clinically and in the research area. He loved the kidney surgery and was grateful to Dr. Russo for teaching him "the proper surgery." Soon after, two more Irish fellows, David Galvin and Catherine Dowling, arrived and similarly completed MSKCC fellowships. Dr. Russo observed the Irish surgeons were hard working, great at the bedside and in the operating room and soaked up the advanced training like a sponge.
Read more: Brave Irish teen cancer warrior loses battle for life
4
Frank's dream of being the attending surgeon in Cork was delayed because of the slow turnover of available positions, so he became the attending surgeon at the University of Cambridge, England, where he amazed his new colleagues by showing them the "proper kidney-sparing surgery" he had learned from Dr. Russo. Frank eventually became the attending surgeon in Cork, Catherine in Galway, and David in Dublin.
Dr. Russo has maintained close relationships with all three, sharing cases, giving advice and counsel and catching up at meetings. In 2017, Frank invited him to be the visiting professor for the Irish Urological Society and to give lectures in Cork and Waterford, some of which were broadcast to smaller hospitals throughout Ireland. In addition, he heard presentations from the Irish faculty and residents. They were on point, knowledgeable and beautifully delivered. Dr. Russo was proud that his three trainees were having such a great impact in Ireland in both patient care and academics.
Frank O'Brien returned the compliment: "I spent three months under his tutorship and in that time we did more partial nephrectomy operations than the whole of UK and Ireland combined. He is always concerned first what is best for the patient."
Catherine Dowling said," I have so many great memories of working with Dr. Russo, such a great teacher," and David Galvin added, "Paul Russo made a huge impression on the three of us and he lives in our work every day." A resident in Cork reported that O'Brien would occasionally strut around the Cork operating room declaring he was "the Irish Russo."
Read more: Before my husband died from cancer, I nearly lost him to suicide
4
Dr. Russo's affection for the Irish started much earlier. He met and married Dr. Mary Susan Brady, herself an accomplished oncological surgeon at MSKCC specializing in gastric and mixed tumors. Her people hail from Kilrush in County Clare and Cavan, in the Irish midlands near the Ulster border. The couple has three children.
The 2017 meeting ended with a bagpipe procession to a dinner at University College Cork with the entire Irish Urological Society.  Following the dinner, the Society presented Paul Russo with the Cork University Hospital Medal for his immense contributions to the health of the Irish people. It was a fitting tribute to the man who has become the Godfather of Irish Urology.