Dermot Kennedy has issued an apology on social media for using the term "knackered" after Senator Eileen Flynn wrote to him explaining the offense the word causes within the Irish Traveller community.
"I would like to apologise to the Irish Traveller Community for any offence caused when discussing Irish slang in a recent interview," Dublin native Kennedy said in an Instagram story on June 20.
"I was not referring to anyone specific, and I never mean to cause harm with the words I say, so I am sorry for any distress I've caused."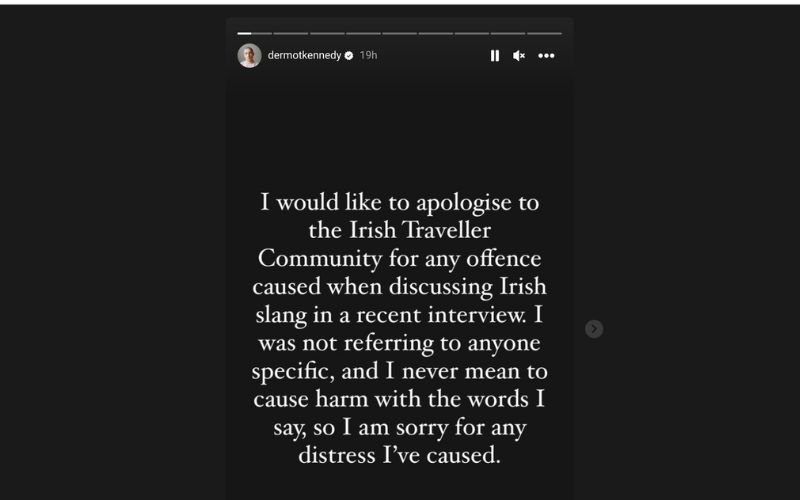 3
Kennedy, who is wrapping up his North American "Sonder" tour this week, used the term "knackered" during a recent interview with Much, a music channel in Canada, when asked to share some "Irish slang."
Kennedy said: "There's tons. Like if I was tired, I would say 'I'm knackered.'"
"Excuse me?" the interviewer said with a laugh. "Knackered?"
"Knackered, yeah," Kennedy said.
"That just means exhausted?" the interviewer asked.
"Exactly, but similarly, if you call somebody a knacker, that's really bad, really bad.
"Because a knacker is like, to the best of my knowledge, is like a horse in the yard that is like, dying."
He continued: "Like if you were sitting at a table and someone took your food, you would be like 'ah you knacker,' but that's bad."
Videos of the interview have reportedly been scrubbed from the Internet, though some sound clips are still circulating on social media.
Senator Eileen Flynn, the first-ever Traveller to be a member of the Oireachtas, said she wrote to Kennedy about his use of the term "knackered," but made it clear that she does not believe he meant any harm.
Flynn told Newstalk's "The Hard Shoulder" on Tuesday that she "admires" Kennedy and believes he's a "great role model" for a lot of men, including Traveller men.
However, she continued: "I think his comment was very foolish, I don't think he was thinking.
"The more I actually watch the video, the more I feel a lot of empathy to most of them because what he said was 'to be knackered' like 'to be extreme tired' and some Travellers find offense to that word 'knackered' and some Travellers don't.
"But, unfortunately, we just shouldn't be using it at all because the slur 'knacker' - that's not a slur, that's racism.
"It's caused a lot of negative hassle to our community and to young children within our community. All generations have been called 'ya bleedin' knacker' 'ya pikey knacker' and I have to use the words because it's not slur words, it's racism and discrimination when you're called that name going down the street because of who you are."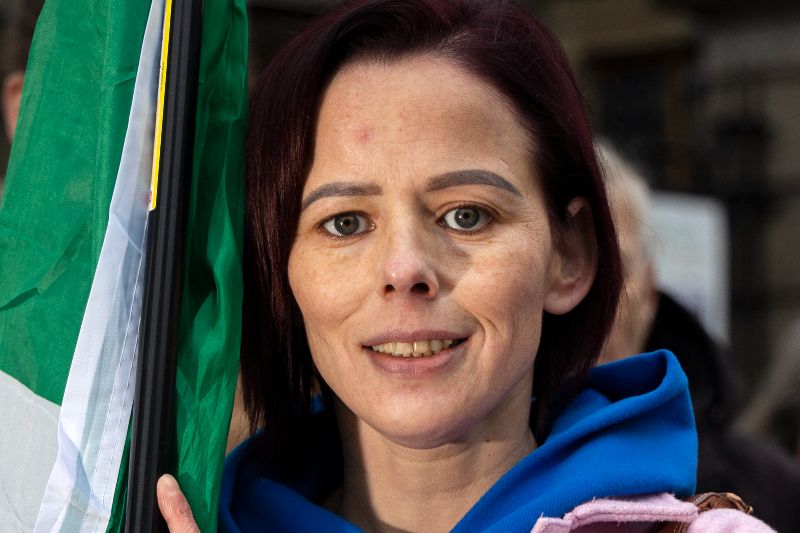 3
Flynn said that she does not believe Kennedy meant harm by his comments, "but it shows how normalized it is to be racist toward the Traveller community.
"Now, I don't believe  Dermot Kennedy was racist toward our community, he never mentioned the Traveller community in his video to be fair to him, but again, using the slurs 'knackered' is not appropriate."
Flynn added that having followed Kennedy for years, she believes he is a "good person."
"I think that when he comes back from his tour, that he will be open to sitting down with Travellers and to be educated around the word, how the word has hurt many people within our community for many decades."
Flynn went on to say that she is called a "knacker" almost every time she posts something on social media. "I often walk down the street and out of nowhere you hear people calling it to you."