The Kelly Gang, comprised largely of media moguls by the surname Kelly in New York, has been raising money for charity every year since 2003 with their St. Patrick's Day dinner at Michael's. 
We all know that moment of delight, connection, and recognition when you meet someone with the same name as you. Even if there's no discernable way in which you might be related, it's there, that immediate sense of kinship. 
The Kelly Gang started as a lunch gathering based on that famous Irish surname. In 2000, Keith Kelly of the New York Post and Ed Kelly of American Express Publishing invited a few other Kellys, including Tom Kelly, the novelist and TV writer; Mike Kelly, the publisher of Entertainment Weekly; and Jim Kelly, the managing editor of Time Magazine, to join them for a meal at The Four Seasons restaurant.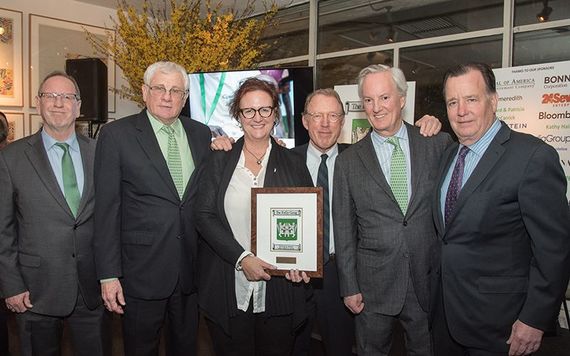 5
In time, they invited other Kellys to join - Ray Kelly, the long-serving New York City police commissioner; Kate Kelly Smith, a senior vice-president of Hearst Corp.; Mary Pat Kelly, a novelist and filmmaker; Kevin Kelly, a partner at Lutz and Carr; and Kirk Kelly, a musician. It was Post columnist Steve Dunleavy who gave them the very apt name The Kelly Gang, for the famous Aussie-Irish gang of which the famous Ned Kelly was a member. 
In 2003, tragedy struck the group. Michael Kelly, the longtime editor of Atlantic Monthly, died in 2003 while covering the U.S. invasion of Iraq. The Kelly Gang honored his memory by holding a benefit to help pay for the education of Michael's two young sons, Tom and Jack.  Thus began the Kelly Gang's charitable work, which is largely funded by a dinner they hold at the media-mainstay restaurant Michael's on or around St. Patrick's Day's every year.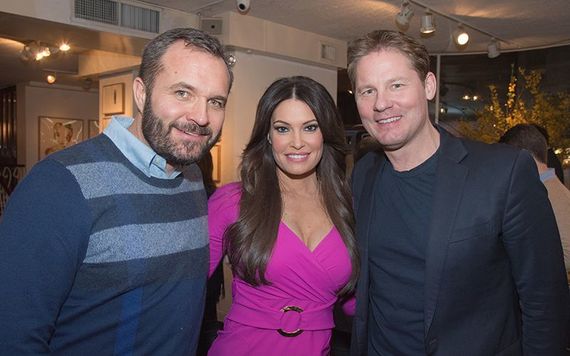 5
Since then, many more Kellys have joined. Recent new members include The Points Guy Brian Kelly, broadcaster Megan Kelly, and author Erin Kelly. In addition to many non-Kelly members, too. 
They've also raised an impressive amount for a number of highly deserving charities, thanks to generosity, ethusiasm, and their unusual structure.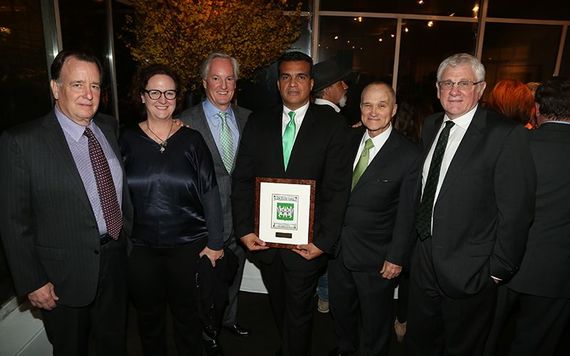 5
"Each year we get together and come up with suggestions of who to honor and give them 100% of the money. We have no overhead or employees. Michael's has not raised the price for 14 years. We've raised and given back to charity $800,000 to date," Mike Kelly told IrishCentral in a recent phone interview. 
They've risen to the occasion in times of special need, such as Hurricane Katrina and Hurricane Sandy. At last year's dinner, the Kelly Gang raised $90,000 for Concern Worldwide, just slightly below the record they set om 2016 when the gang raised $100,000 for the Kips Bay Boys and Girls Club. 
And this year? The Kelly Gang will gather at Michael's Restaurant in midtown Manhattan on March 15 to support Wholesome Wave, a national non-profit that addresses America's dietary crisis by making fruits and vegetables affordable for those living in poverty.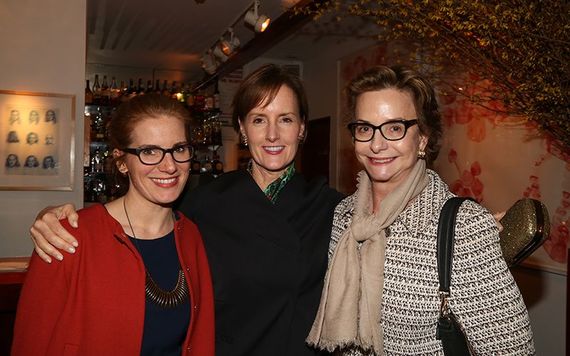 5