New survey finds that 34 percent of people intend to vote for Brexit Party
The Brexit Party is currently the favorite political party amongst UK voters heading into the upcoming European Parliamentary elections.
Read More: What are the European elections Ireland is holding on May 24?
In a survey conducted by YouGov between May 8 and 9, the Brexit Party claimed 34 percent of the vote, an increase of four percent from the week prior.
4
Of the 540 people surveyed in Northern Ireland, 38 percent said they would support the Brexit Party in the upcoming European Parliamentary elections.
Overall, the Labour Party received 16 percent of the intended vote, only slightly more than the Liberal Democratic party who received 15 percent.
The UK's Conservative Party, of which Prime Minister Theresa May is a member, has only 10 percent of the vote.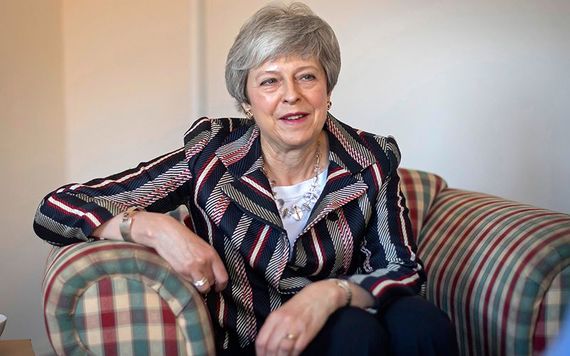 4
The upcoming European Parliamentary elections are complicated by Brexit, which remains unresolved despite having an original deadline of March 29. Prime Minister May has failed to gain enough support from her Parliament to sign off of a departure deal, thus pushing the departure date back to October 31.
Read More: The British people who want to remain European via Irish citizenship
A separate poll conducted between April 30 and May 1 also from YouGov, found that most people across the UK - 63 percent -  believe the Brexit Party will be over within a decade. 
Of the 456 people surveyed in Northern Ireland, 59 percent said the Brexit Party will fade away.
4
Read More: Brexit revenge on Tories and Labour and Northern Ireland's peace surprise
Overall, 61 percent of people believe the United Kingdom Independence Party (UKIP) will fade away, and 56 percent believe Change UK will fade.
Most people - 70 percent - believe that the Conservative Party will remain an active force in British politics.
What do you make of these poll results? Let us know in the comments