Women With Ambition's (WWA's) sold-out Female Entrepreneurs & Founders Expo brought together 35 businesses and some 250 people at the Bryant Park Hotel in New York City on Saturday, November 18.
WWA's first-ever Expo was put together by a committee that included WWA founder Jane McCooey, Director of Operations Ciara Gormley, Mary Gallivan, Mary Enright, Roisin Flynn, Deirdre Cunnane, and Jessica McKee.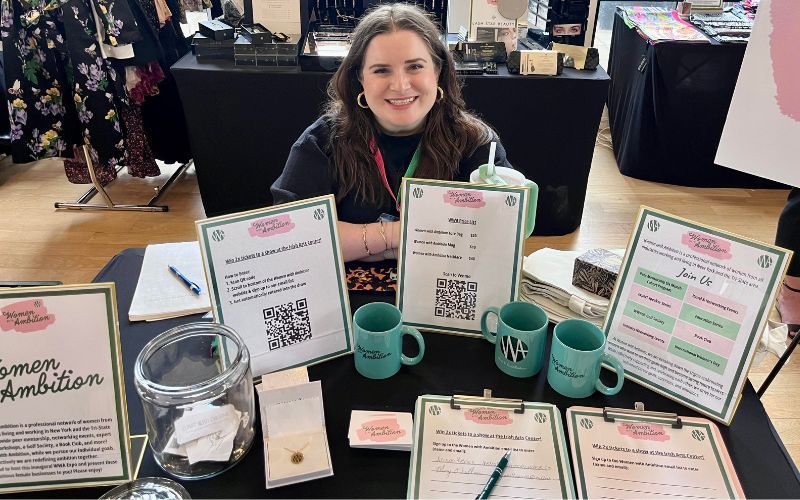 6
McCooey, the Co Armagh native who founded Women with Ambition about two years ago, told IrishCentral on Monday that the experience was "like living a fairytale" and that the Expo "far exceeded" the group's expectations.
McCooey made special mention of the "buzz" and "positive energy" at the event, which I gladly attest to having spent nearly three hours at the event. (It should also be noted that McCooey herself is the personification of buzz and positive energy, making it no surprise that the Expo was such a success.)
The Expo, McCooey said, was created with two principal goals - to to provide a forum where female businesswomen could network with and support each other for the long term, and to create an event where members of the public could come to learn about and shop the products and services on offer. 
"Saturday achieved these two aims as both the female businesswomen and hugely supportive guests of the WWA Expo embraced every opportunity to connect with each other, and engage in meaningful networking conversations," McCooey told IrishCentral.
Reflecting, she added: "To see an idea and dream turn into a powerful reality, such that we have provided a platform for women of all talents and backgrounds to gather, network, support, and celebrate each other is a truly proud milestone for WWA and goes to the very core of why WWA exists."
WWA was launched as a professional network of Irish and Irish American women working and living in New York and the Tri-State area. The Expo, however, was not limited to Irish and Irish American businesses.
Among the exhibitors on Saturday were diamond sponsor Therapie Clinic and silver sponsors Bank of Ireland and The Wellbeing Pathway.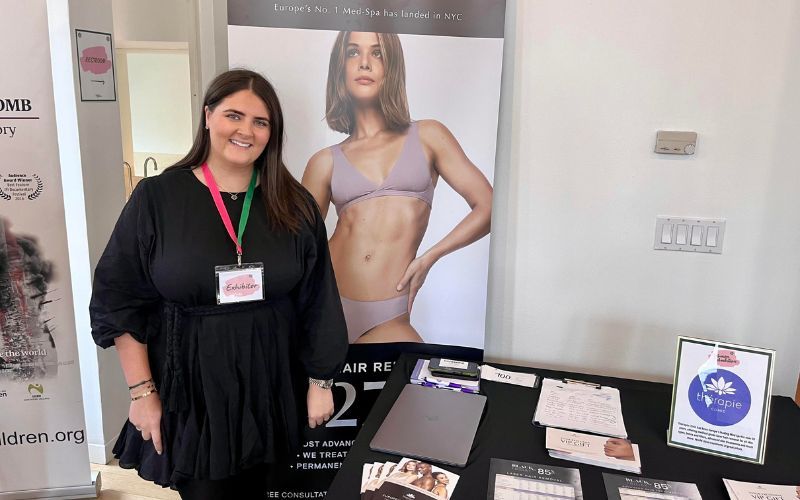 6
Cloud 10 Beauty, Lash Star Beauty, Gym + Coffee, and Posh Nosh Imports sponsored the goodie bags that were given to the first 100 ticket purchasers.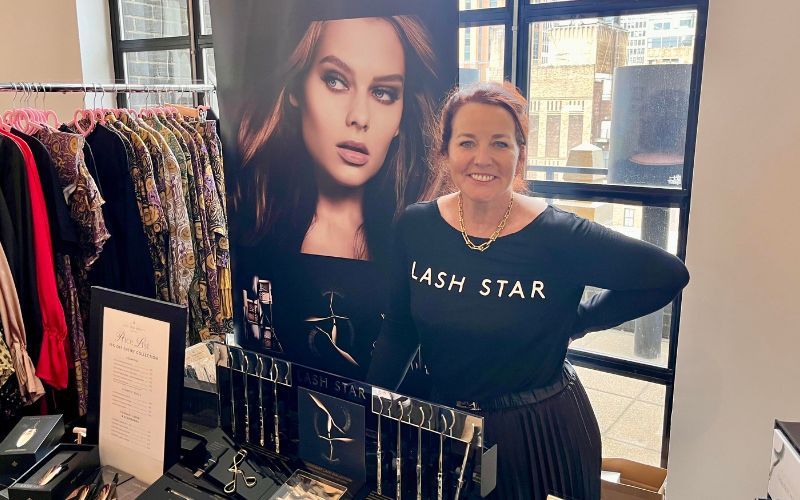 6
Other vendors included event planners Clover & Ivy, children's author Kristen McKernan, nonalcoholic brand Parch, natural Irish skincare brand Holos, Irish life coach and author Linda Bonnar, Anam craft marketplace, and more.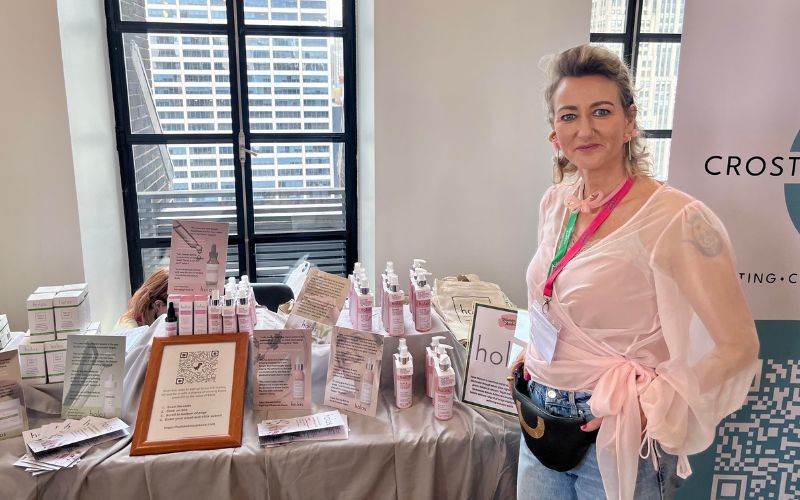 6
Saturday's event was also not exclusive to females - McCooey was grateful that men showed up "in full force" as both exhibitors and guests, adding that it's "so important for us to have their support."
Among the many attendees on Saturday was Consul General Helena Nolan who told IrishCentral that she was "so proud that we have these immensely creative women, in so many aspects of creativity."
Nolan made note of the "positive energy" permeating the event, a common sentiment among the attendees.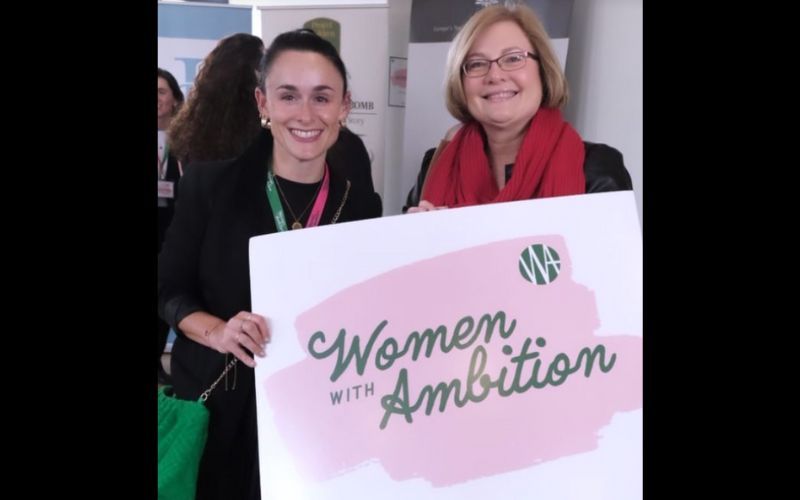 6
Also in attendance were Vice Consul General Gareth Hargadon, Andrea Haughian from Invest Northern Ireland, Eileen Collins from the Irish Business Organization, Mary Ann Pierce from Awaken Hub, Nicholas Michael from Irish American Partnership, and 2023 Rose of Tralee Róisín Wiley.
After the undeniable success of WWA's first-ever Expo, McCooey told IrishCentral on Monday that exhibitors and guests are already asking when the next WWA Expo will be.