Glucksman Ireland House at New York University and the Princess Grace Irish Library in Monaco Inaugural have joined in a new collaboration, kicking off the joint odyssey with a lecture to be given by Daniel Mulhall on May 10.
Sharing the same vision to foster excellence in the study of Ireland and Irish America, the two organizations say they have agreed that their collaboration will include an annual lecture alternative between Monaco and Glucksman's home in Washington Square, and the creation of additional synergies over time.
Kicking off the collaboration, Daniel Mulhall, the ambassador of Ireland to the US from 2017 to 2022 who was appointed the Global Distinguished Professor of Irish Studies at Glucksman Ireland House for Fall 2022, will speak at the Princess Grace Irish Library's 2023 cultural forum on May 10.
The program is dedicated to the theme "Irish-American influence on literature, music and culture." The event celebrates the late Princess Grace's Irish-American roots, her adopted home in the Principality of Monaco, and her love of literature.
In his lecture "Around the World with W.B. Yeats and James Joyce: a diplomatic odyssey," Mulhall will look back over his 44 years in Ireland's diplomatic service and reflect on his experience of telling Ireland's story through the works of W.B. Yeats and James Joyce. What do Ireland's two greatest writers reveal about Irish identity and the country's modern history?
His talk will draw on a lifelong interest in Irish history and literature, and on a diplomatic odyssey that culminated in Ambassadorial assignments in Berlin, London, and Washington.
Watch a podcast with Daniel Mulhall in conversation with the Princess Grace Irish Library and Glucksman Ireland House (NYU) below.
Waterford native Mulhall is the author of "Ulysses: A Readers' Odyssey," which was published in 2022 to coincide with the centenary of James Joyce's masterpiece.
About the book, Ted Smyth, President of the Advisory Board of Glucksman Ireland House and a former diplomat, wrote for IrishCentral: "Mulhall's deployment of Joyce and Yeats around the world is a masterly example of exercising 'soft power' on behalf of Ireland.
"Ireland might not have a large security force, but it does have an army of fabulous writers, poets, musicians, and artists who, with our talented diplomats, enable Ireland to punch above its weight in the international arena."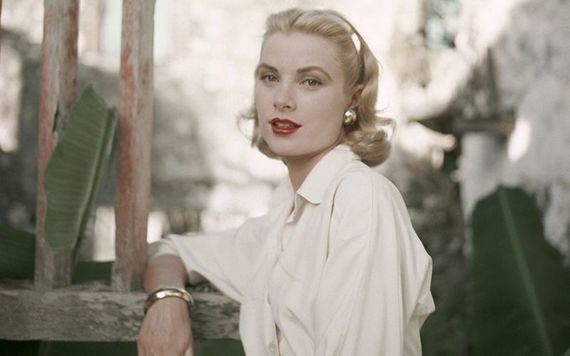 3
The Princess Grace Library was inaugurated on November 20, 1984 by Prince Rainier III of Monaco as a tribute to his wife (who passed away in 1982) and the attachment she felt for her Irish roots.
Her grandfather John Kelly was born in County Mayo in 1847 and immigrated to America due to the Famine when he was 20 years old.
Among the library's collections is Princess Grace's personal collection of 500 Irish books and over 1,000 unique Irish-American music sheets, as well as photos and artworks.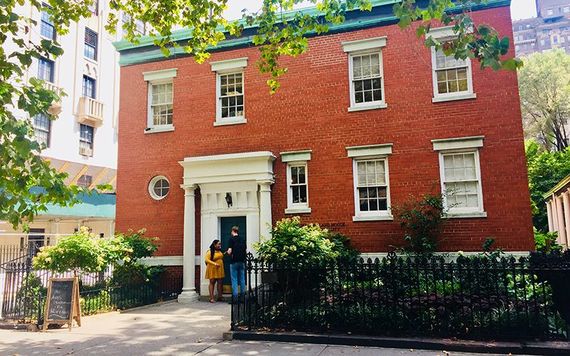 3
Glucksman Ireland House, which was founded in 1993, is New York University's center for the study of Ireland and the Irish diaspora.
Home of the Glucksman Irish Diaspora Series (NYU Press) and the Archives of Irish America, its mission is to foster excellence in the study of Ireland, Irish America, and the Irish Diaspora in New York and the global communities.
For more information about Daniel Mulhall's lecture on May 10, click here.