More GAA news from around Ireland this week.
Tipperary 0-25 Limerick 0-25 
Limerick are human after all and Tipperary became the latest team to prove it in another rip-roaring Munster SHC clash in Thurles on Sunday when the draw was finally decided by a late John McGrath score after the All-Ireland champions had clawed their way back into the driving seat of a fixture that often looked beyond them. 
A red card for Tipperary boss Liam Cahill, a post-match schemozzle and a lead point from Tom Morrisey for Limerick three minutes into added time which was then cancelled out by McGrath with the last touch of the match were just some of the talking points from a game that never ceased to border on thrilling. 
And the upshot of it all is that Tipperary are now just a win against Waterford next Sunday away from a Munster final date with Clare while Limerick have to beat Cork just to stay alive in the All-Ireland series. 
With Cahill sent off late on, it was left to Tipp selector Declan Laffan to sum it all up for RTÉ afterward and he insisted, "We're delighted to come out at the end with the draw. It felt like it might slip away for a minute or two but we responded and got the score that got us over the line. 
"It was proper Munster Championship hurling, like the old days with a big crowd and a tremendous atmosphere, a wonderful occasion to be involved in. A feature of our game all year is that we've fallen asleep for little periods, either coming into halftime or just after. But you'd have to be proud of the way the boys reacted, going three up again." 
Asked about the dismissal of Cahill to the stands for questioning a sideline ball call, Laffan added, "It's an emotional game. It's no different to myself when I'm on the line. It's part of the game." 
Limerick could still qualify for the Munster final or face elimination with all to be decided in the must-win game against Cork on Sunday after another emotional rollercoaster afternoon for their fans in Thurles. 
"It was nip and tuck for the first 15 or 20 minutes but then Tipp got into the ascendancy and created a bit of a gap," said Limerick boss John Kiely. "We'd be disappointed with some aspects of our play in the first half, creating 20 scoring chances and the return just wasn't high enough."
Westmeath 4-18 Wexford 2-22 
Wexford hurling is in crisis after this shocking defeat to a Westmeath side that came from 17 points down to win at Wexford Park and leave the home side on the brink of a drop down to the Joe McDonagh Cup next season. 
With Kilkenny to come to Wexford next Sunday the prospects are bleak for the Yellow Bellies after the greatest result ever for Westmeath and one of the biggest comebacks yet in the new format hurling championship. 
"It's simple, we're fighting for our lives," Wexford boss Darragh Egan told RTÉ after this incredible result. 
"We knew that was the case before today, that we needed to get a win here and that Westmeath were going to be troublesome for us. They were troublesome for us in Mullingar last year, and we just didn't perform in the second half, and for good stretches of the first half. While we scored well, we just didn't perform. 
"Ultimately we have to start looking at ourselves because what we showed throughout that game was just not good enough." 
To put this Westmeath win in context, they had lost their previous three outings in the Leinster group series by an average of 23 points to Kilkenny, Dublin, and Galway. Now a win against Antrim next Sunday will keep them in hurling's top flight no matter what Wexford do in the final round of fixtures. 
"I'm just delighted for them as a group, as a county. It means an awful lot to them. They have never done it at this level. It's a huge day for Westmeath hurling, but it means nothing unless we go and get the job done next week," Westmeath boss and Wexford native Joe Fortune told RTÉ.
Clare 2-22 Cork 3-18 
Another wonderful game in the Munster SHC that has not disappointed this season and a dramatic late win for Clare as Diarmuid Ryan scored the winning point late in injury time for a Banner side now assured a provincial final date. 
A year after going so close against the All-Ireland champions Limerick in the 2022 decider, the Banner mean business this summer according to a delighted Ryan. 
"We're delighted. We just wanted to get back to a Munster final after last year's disappointment," he said after this Cusack Park encounter. "We want to right the wrongs of last year, no better way to do it now." 
Ryan ended up with four points in total but the wing back also conceded a penalty and added, "I nearly let the team down at the other side by not tracking my man for the penalty, so I owed it to the lads after that. Some days you shoot and they go over, made a lot of mistakes as well." 
The same Cork must now beat All-Ireland title holders Limerick in the Gaelic Grounds on Sunday to keep their season alive and that after coming from eight points down to almost snatch victory in Ennis. 
Manager Pat Ryan said, "We're obviously disappointed we didn't get the result and now it's backs to the wall against Limerick next week, winner takes all. 
"I'm very proud of our lads, we were eight points down early in the second half and they battled their way back. Clare were just a bit better than us on the day and they got the vital scores at the end to win the game."
Kilkenny 0-27 Dublin 0-21 
Kilkenny are definitely through to the All-Ireland series after this six point win against Dublin at Nowlan Park and are all but through to the Leinster final after their latest win under new boss Derek Lyng. 
On a day when TJ Reid set a new record points tally in the All-Ireland SHC as his 10 point haul sent his past the 600 Championship points mark and previous record holder Patrick Horgan. 
Lyng said afterward, "We switched off a little towards the end, which is something we wouldn't be happy with. However, we knew this was going to be a tricky game, so we have to be happy with the win. 
"I knew they would have learned a lot about us during the league so they would have come down expecting a big performance. They started the game well, but we battled our way into it and finished the first half reasonably strong."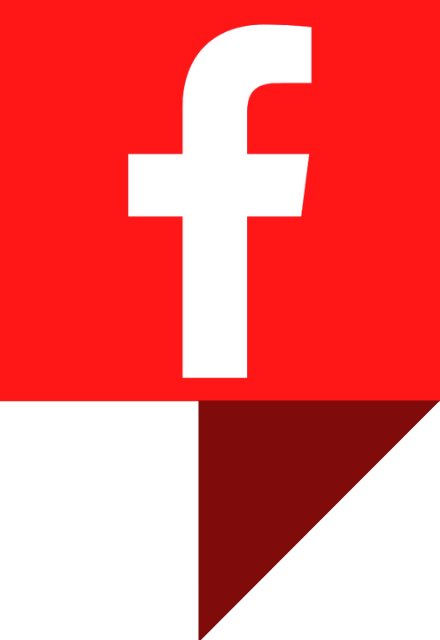 Global Irish GAA
Love GAA? Share your local GAA and keep in touch with the community around the world on our Global Irish GAA group.
Galway 5-29 Antrim 1-22 
Galway need a win or a draw against Dublin at Croke Park on Sunday to book a Leinster SHC final place after a facile win against Antrim in Pearse Stadium, and manager Henry Shefflin is building the final round robin game up as a knock-out tie. 
Only injuries to Cathal Mannion and Fintan Burke marred an otherwise productive day for Shefflin's charges who are now just one game and one positive result away from a provincial decider against his native Kilkenny. 
With Galway's 2017 All-Ireland-winning boss Micheál Donoghue in the Dublin dugout the prospects of knock-out style hurling at Croker on Sunday are even more likely.
*This roundup first appeared in the May 24 edition of the weekly Irish Voice newspaper, sister publication to IrishCentral.