GAA news from Ireland this week.
Mayo wins NFL, now seeks Sam
Aidan O'Shea's reaction as he hit the Croke Park deck with fists clenched at the final whistle in a salute to Mayo's 0-14 to 0-11 win over Galway in the Allianz National Football League Division One decider told its own story, but the celebrations at landing a national title will be muted for Kevin McStay's side.
Not alone do they open their Connacht SFC campaign against Roscommon next Sunday, manager McStay knows there can be no room for complacency if this is to the summer when Mayo finally makes a move for Sam and give President Joe Biden something to shout about in the land of Uncle Sam.
Biden will have long left Mayo shores by the time the Sam Maguire is handed out this summer, but his imminent visit will be put to one side in Castlebar on Sunday when the Green and Red open their championship campaign on the back of a 13th National Football League (NFL) title.
Asked if he would host a celebration of this latest league win, Mayo gaffer McStay insisted, "I'd lead it myself if I got a chance, but no, we can't, just can't. The optics would be wrong. The message would be all wrong. It would be mixed.
"Paddy Durcan did great in receiving the cup and framing where we want to go this week. We will see them all down in MacHale Park next Sunday when we will need every piece of energy we can get because that was a tough game of football out there."
Mayo had asked for the league final to be played on Sunday to give them an extra 24 hours to prepare for Roscommon, but they will now get on with the job in hand after a man-of-the-match performance from goalkeeper Colm Reape kept Galway at bay.
"We just react to what's put in front of us," added McStay. "It would have been nice of course it would, but we have known this so there is no point wringing our hands now. We have known this for a long time.
"It's just the psychology of putting a lot into a big match like today, which was added to by the fact of who our opponents were and then jumping straight back to a game where there will be a lot of expectation. But I'm really looking forward to that challenge now, of our team playing with added expectation now that we've won the National League."
Reape repeatedly frustrated the Galway attack but losing boss Padraic Joyce felt he should have been black-card for a foul on Johnny Heaney just before the break. Joyce was adamant that the challenge, which forced Heaney out of the game, deserved at least a penalty.
"Look, Johnny had to go off and he is very sore but it was a poor call, I thought. The rule nowadays is if you deny a clear goalscoring chance it supposed to be a penalty but obviously it wasn't the rule today," said Joyce.
"A rule is a rule. David Gough gave one last week for Monaghan against Mayo when a fella got pulled down on the 21 and this was given as a free-in for a tackle so what was the free for? Obviously hurting the man.
"Either implement the rules or not. That's not sour grapes. It's one of these things that would have made a difference in the game but at the end of the day we didn't kick enough over the bar and Mayo did and they won the game."
Aware that his normally free-flowing forwards failed to ignite on Sunday, Joyce added, "I thought overall we played okay but never set the world on fire out there at the same time. I think we scored six times out of 16 chances in the second half, which tells its own tale and Mayo had 10 scores between frees and two marks and their goalkeeper gets man of the match so look it's frustrating, definitely."
Dubs too good for Derry
Dublin blew Derry out of the water with an impressive second-half performance as they emerged winners by 4-6 to 0-11 over Derry in Sunday's NFL Division Two final at Croke Park.
Two points down at the break, the Dubs went on a green flag run after the break when Killian O'Gara, Paul Mannion, John Small and Lorcan O'Dell hit the back of the net.
A delighted manager Dessie Farrell told RTE afterwards, "Obviously goals are hugely helpful, particularly in low-scoring games like that. They're big momentum shifters and it's something we'd spoken about, something we've been working on and we knew in the second half some opportunities may present themselves when fatigue sets in."
The winners of the Wexford vs. Laois game this Sunday will await Dublin in the Leinster SFC opener, and Farrell's side go into the Championship in a good place after blooding a number of new players in a successful NFL campaign.
"Our objective was to gain promotion and we did that and today is just icing on the cake," he added. "It was great to get another competitive game and throughout the league, we were trying to get that balance right between being very competitive, to ensure you were setting yourself up the best opportunity to get promoted, but also trying to blood some younger, newer players and maybe try out some different tactics and strategies as well.
"So it was a bit of a balancing act and thankfully we were able to get through in the way we did."
Dean Rock left the game early with an ankle injury and will be assessed by the Dublin medical team this week.
Derry, who face Fermanagh in their Ulster SFC opener on Saturday, April 15, beat Dublin in the league earlier this season but couldn't cope with their firepower on Sunday and are sure to learn from that lesson according to manager Rory Gallagher.
He told RTE, "It can be more difficult to keep the defense very compact the way Derry like to play and they did remarkably well at it for long periods but there were one or two opportunities and one or two openings that we were able to create and we were thankful to be able to take them.
"Dublin are always dangerous of getting goals and they took them brilliantly and probably left one or two behind. I felt that in the first half we should have stretched our lead far more. We were only two up and we missed a good goal chance and a number of chances.
"But we were playing against Dublin, who are a brilliant team with a brilliant group of players, and it was a great test.
"We wanted to fulfill our league games and play really well and by and large the league was very successful. So we'll just get our head around Fermanagh now in 13 days' time so that will be very exciting.
"There are a lot of huge learnings, you take the positives and take the negatives, you only fail when you don't learn. We have a very single-minded approach to learning all the time and trying to be better. The big thing for us is that we are good enough in the Ulster Championship against Fermanagh in 13 days."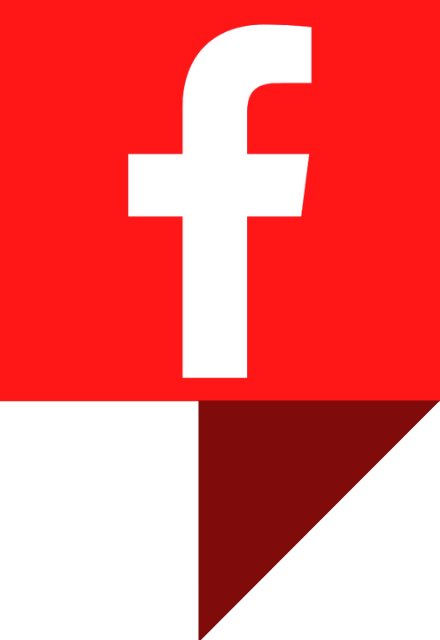 Global Irish GAA
Love GAA? Share your local GAA and keep in touch with the community around the world on our Global Irish GAA group.
Cavan tops Fermanagh
Mickey Graham left nothing to chance as Cavan outscored Ulster rivals Fermanagh by 0-16 to 1-7 in the NFL Division Three final at Croke Park on Saturday.
The loss of Thomas Galligan to a red card in last year's Tailteann Cup final saw a two-point lead for Cavan turn into a four-point defeat to Westmeath so Graham made a quick call to bring midfielder Jack McKenna ashore on Saturday in the 19th minute after his early yellow card.
McKenna was hardly impressed by the decision but Graham explained, "There was a long time to go, especially with a lad out in the middle of the field where it is very robust and a lot of hits going in. It was more a precaution than anything else.
"In last year's Tailteann Cup final, we had a yellow card early in the game and didn't do anything about it. We ended up paying the price, playing with 14 men in the last 10 minutes. So probably lessons learned."
Fermanagh now have lessons of their own to consider. Manager Kieran Donnelly admitted, "Our decision-making was poor at that critical juncture of the game.
Cavan are an excellent team; they have excellent players in key positions, and they stepped up for them at key times. But we have to reset. The beauty of it is that we are back on the horse nearly straight away."
Sligo wins for Red Óg
Former Sligo player Red Óg Murphy was remembered by his teammates a year to the day after his tragic death as they defeated Wicklow by 2-10 to 0-14 in the Allianz NFL Division Four final at Croke Park on Saturday.
Goalscoring Sligo captain Niall Murphy said: "Days like this were made for Red Og. We miss him dearly, Red Óg's legacy will live on."
Manager Tony McEntee added, "The day that's in it, being Red Óg's anniversary. That was probably playing on the fellas' minds as well. Red Óg would have two very close people on the field. One is Luke Towey and the second is Alan Reilly. In the second half in particular, Luke stood up really well and Alan's contribution was important."
Sligo now play London in the Connacht SFC on Saturday and McEntee added, "The trophy and the success is certainly something that will lift us for the London game."
*This roundup first appeared in the April 5 edition of the weekly Irish Voice newspaper, sister publication to IrishCentral.