GAA news from Ireland this week.
Shock as Cluxton ends Dublin retirement
Stephen Cluxton is back and ready to push his way into the Dublin team for the Leinster and All-Ireland Senior Football Championships in a bid to win an incredible eighth Sam Maguire at the age of 41.
The best-known goalkeeper in Gaelic football made a shock return from retirement without any warning when his name appeared on the Dublin team sheet ahead of Sunday's 0-16 to 1-6 win over Louth.
That unexpected Croke Park return sent Twitter into a frenzy as Cluxton, the most private of people, sauntered back into the national focus in a manner befitting his lack of desire for the limelight.
That manager Dessie Farrell managed to keep Cluxton's recent return to training a secret from the multi-media hordes is a testament to his desire to do whatever it takes to get Dublin back into the All-Ireland picture.
That Cluxton agreed to return given injury worries about first-choice custodian Evan Comerford says much about his stated desire to help his team any time the need arose. Together Farrell and Cluxton may have a big say in the summer to come.
Farrell certainly believes Cluxton is not just back to make up the numbers even though he never left the bench in the seven-point win over Louth as Dublin warm up for Sunday's Division Two final against Derry at Croke Park.
Asked if Cluxton would be happy to spend the championship sitting on the bench, Farrell said, "I would have thought not, no. Knowing the man. Stephen is training a couple of weeks now. He's fit and healthy and keen and eager. We've had a number of goalkeeping injury woes.
"So there was a vacancy there and Stephen has always said if he could ever help us out in any way, he'd be willing to do it. We're delighted to have him in the mix."
Out of the Dublin team since the 2020 All-Ireland final, Cluxton had kept in touch with manager Farrell and the Blues squad over the last two and a half years.
"He's never been too far away and we've been delighted to have him back," added Farrell.
There was more good news for Dublin fans on Sunday with the return of Paul Mannion and Paddy Small while Farrell confirmed that Jack McCaffrey will be in contention for Sunday's Division Two decider.
Kildare celebrated a great escape at the other end of the table as they beat Meath by 0-13 to 0-8 on an emotional day at St. Conleth's Park in Newbridge which is now closed down for a multi-million euro refurbishment.
The Lilywhites bowed out of their home ground in style as the five-point win after ensuring their second-tier status for another season with manager Glenn Ryan glad his team put on a show on such a big day.
He said, "There was a huge, huge desire in our lads to try to let people leave here today with a smile on their face. We knew a win would do that. A lot of memories being left here but hopefully, we'll get to create many good ones down the line."
Cork came from eight points down to draw 1-14 to 1-14 with Derry at Pairc Ui Chaoimh as a late goal from Ian Maguire grabbed a share of the spoils, but more concerning for manager John Cleary were injuries to Brian Hurley and Maurice Shanley which leave them in doubt for the Munster SFC opener against Clare in less than a fortnight while Cathal O'Mahony is out for the season.
"I'd say they are 50-50," said Cleary. "I don't know if the lads will be back for two weeks' time, but if they are not, we have guys that stepped up to the plate there today and are ready."
Clare wrapped up their Division Two campaign with a 2-18 to 0-9 win over Limerick who will join them in Division Three next season.
McManus stars for Monaghan
Conor McManus was the Monaghan hero once more as the veteran forward scored 1-7 to ease his team to a 2-14 to 0-14 win over hosts Mayo in Castlebar that guarantees their Division One status for next season in another Houdini act from the Ulster side.
Threatened by relegation all season, Monaghan rescued it at the death once again and the 35-year-old McManus was the man of the moment as he rolled back the years with a faultless performance against the League finalists.
A delighted McManus said afterward, "Our need was greater and we took advantage of it in the last ten minutes and pushed on."
Mayo will now face Galway in the Division One decider at Croke Park on Sunday and even the Galwegians boss Padraic Joyce was impressed with the Monaghan comeback as he spoke to the media after a 1-13 to 0-14 win over Kerry at Pearse Stadium.
"Big win for Monaghan," Joyce told TG4. "In fairness to Monaghan, I know them quite well. They breathe football up there."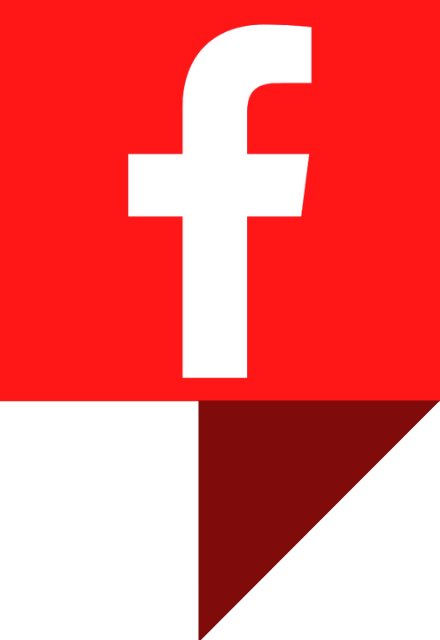 Global Irish GAA
Love GAA? Share your local GAA and keep in touch with the community around the world on our Global Irish GAA group.
Donegal were left reeling in the build-up to their costly 0-21 to 0-9 defeat to Roscommon at Hyde Park when manager Paddy Carr quit his post in midweek, just five months into the job.
As a huge dispute continues in Donegal football over the decision of Academy manager Karl Lacey to quit his role, there was an air of inevitability over Carr's decision and the relegation that followed Sunday's defeat.
Donegal officials remain hopeful that Lacey will return to his role while speculation linking All-Ireland winner Jim McGuinness with the senior team job has again resurfaced.
Armagh will join Donegal in Division Two after their 0-18 to 0-16 defeat to Tyrone at Healy Park, and manager Kieran McGeeney was quick to dispel rumors of a bust-up with star man Rian O'Neill.
"Needless to say, we haven't been in a boxing match or done anything to each other," McGeeney told RTE. "There's five of us that have a shiner in there so we thought that might add to the story."
Cork to appeal Red Card
Cork will appeal a red card issued to Eoin Downey for his part in a second-half melee during their 2-22 to 0-22 defeat to Kilkenny in the NHL semifinal at Nowlan Park.
Downey was one of a number of players from both sides involved in the ugly incident, and his dismissal could see him suspended for the Munster SHC opener against Waterford on April 30.
Downey's brother Robert and Tommy O'Connell and Kilkenny's Paddy Deegan and Timmy Clifford were booked with Cork boss Pat Ryan now keen to appeal the sending-off.
Ryan said, "Obviously the league ends on a bit of a sour note there with Eoin, which is the main disappointing thing because he has been going great for us. Obviously, we'll be looking at the video and seeing if we can appeal that because, look, I don't think he did too much."
Kilkenny will be careful of how they manage under-20 star Billy Drennan for the rest of the summer after another exceptional performance on Sunday as he scored 1-13 for the Cats.
"We'll see how the fixtures go and we'll discuss that," said Kilkenny boss Derek Lyng when asked about Drennan's schedule with the senior and under-21 teams.
Kilkenny now play Limerick in the League final and Lyng added, "They are a phenomenal team, there's no question about it. I think it's a great opportunity for our squad, a lot of them are young players testing themselves against a super team like that and they can only learn from that."
Limerick booked their place in the decider with a 1-28 to 0-25 win over Tipperary at the Gaelic Grounds as they outscored Tipp by 1-14 to 0-4 after the break.
"We just want to keep improving week-to-week. That's where our focus is at," said Limerick boss John Kiely. "The next two weeks we are just going to see if we can raise the bar further for ourselves. 
"That's only going to be good from a competitive perspective in terms of team selection for the next day."
GAA Shorts
Fermanagh's 1-14 to 2-9 win over hosts Cavan means the same two sides will meet in Saturday's NFL Division Three final at Croke Park with the visitors finishing the season on top of the league table.
Down did Fermanagh a favor with a 1-18 to 0-9 win in Offaly which removed the Faithful from the promotion picture while Westmeath were 1-13 to 0-10 winners over Tipperary and Longford beat Antrim by 3-17 to 3-12.
Laois failed to emerge from Division Four despite a 6-6 to 2-8 win over London in Ruislip as Wicklow pipped them to promotion alongside Sligo. Wicklow defeated Waterford by 2-8 to 0-8 and Sligo were 1-15 to 2-11 winners over Leitrim.
Wexford beat Carlow by 1-16 to 0-13.
The Central Council of the GAA has approved permission for Croke Park and Casement Park to be included in a formal bid for Ireland to host Euro 2028 soccer championships alongside England, Scotland, Wales, and Northern Ireland.
Cora Staunton is in line to play for Mayo in the Connacht Ladies SFC this summer after calling time on her Aussie Rules career with the GSW Giants. 
*This roundup first appeared in the March 29 edition of the weekly Irish Voice newspaper, sister publication to IrishCentral.