The experimentation phase is over for Galway boss Henry Shefflin as he begins the countdown to the Leinster Championship opener against Wexford on April 22 on the back of an impressive comeback in a 1-24 to 0-22 win over Clare in Division 1A of the National Hurling League on Sunday.
After defeats to Cork and Limerick earlier in the league, Shefflin was keen to get back to winning ways at Cusack Park and that's what happened as they clawed back a seven point deficit with a 59th minute goal from Conor Whelan proving crucial to their second victory of the campaign.
"You get to a phase where you have to stop experimenting and you have to start thinking," Shefflin told RTE Sport.  "That horizon is upon us now. The
The championship is coming next month so I think there's a period comes where that has to stop and you've to build your team for the Championship.
"That's what you're starting to see from most teams now. There was a little bit of a concern when we started slowly today but we were able to find our rhythm. It was a newish enough team out so it was going to take us a few minutes to find out groove.
"Clare started very well and were scoring at ease, which was the concerning thing. To be fair to the lads they started to grind into and worked themselves manly back into the match.
"There was a bit more flow to our play there in the second half, with a bit of a breeze there that helped. Overall, happy enough, lots to work on – we left a good few chances behind us – but it was good.
"It's all fine and good when you win today. Last week it wasn't good and the week before wasn't good. A lot of this is dictated by results.  Injury wise, we've picked up a lot recently; we didn't have any more today so that's a positive. I think the lads will take a bit of confidence out of today, coming to a place like Clare and getting two points."
For Clare it was another bad day at the office with joint manager Brian Lohan going so far as to suggest the seven-point lead early on flattered his team.  He told RTE, "We were a bit lucky to be seven up at that stage early on.
"They had a number of possession and struck a number of poor wides. They got to grips with the game, finished an awful lot stronger in that first half, and were the better team in the second half.
"In this division, it's good quality oppositions that you're playing and you have to be right at it. Maybe we weren't as at it as we could have been. Maybe that's not giving Galway enough credit, they were good. They played with a good bit of desire and a huge amount of hunger.
"You'd have to give credit to Galway for their performance (and) criticize us a small bit. It's a combination of both."
Cork were never at their best until it really mattered at the death at Pairc Ui Chaoimh on Sunday as a 72nd-minute goal from Cormac Beausang put them into the lead for the first time and sealed a 2-14 to 0-18 win over Wexford to stretch Pat Ryan's record as the manager to seven wins and secure a semifinal spot.
Ryan said afterward, "That's what we're looking for. At the end of the day, if you want to be an inter-county hurler, the most important thing is your character, your mentality.  And we're looking for that from the lads.
"But there are definitely areas we need to look at. Why are we not going after the game from day one? Teams are setting the tempo for us and then we sort of come back at them. You won't get away with that in Championship."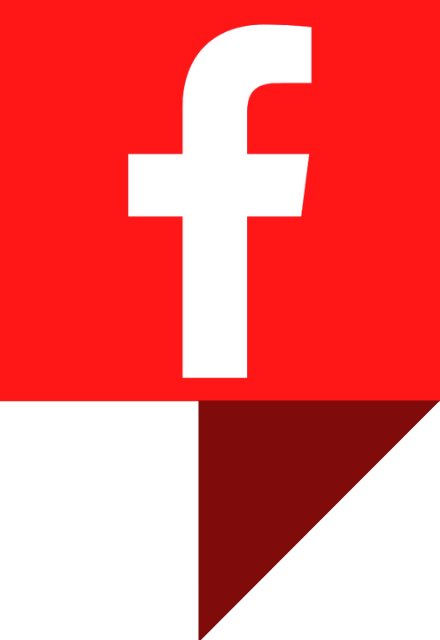 Global Irish GAA
Love GAA? Share your local GAA and keep in touch with the community around the world on our Global Irish GAA group.
Wexford were scoreless for 12 of the closing minutes and manager Darragh Egan agreed, "We owned that game for long periods, but didn't hurt Cork enough on the scoreboard. That's ultimately what cost us."
Limerick never moved out of first gear in their 1-27 to 1-15 win against Westmeath in Mullingar as manager John Kiely gave game time to several players on the fringe of his squad and also got key players back on the pitch after injury.
Kiely said, "Our first half was very strong and we were in control of the game. Our pattern of play was very good and defensively we were very sound. We started the second very well, but a lot of credit has to go to Westmeath for their second-half performance.
"Their tackling was through the roof. It was very pleasing to get Mike Casey, Diarmaid Byrnes and Aaron Gillane back today. They are very important members of our group."
Cats looking good; Tipp wins division
NEW Kilkenny boss Derek Lyng is starting to like the National Hurling League more after a 2-25 to 1-17 home win over Dublin on Sunday that leaves his team in contention to join Tipperary in the semifinals from Division 1B with a winner-takes-all final day clash with Waterford next Sunday to decide their fate.
"We want to get to the knockout stages," Lyng told RTE after the Dublin win. "We need games. Waterford will be a big test, both teams will want to win. It's a great game to get, a game you want at this time of the year.
"We applied ourselves well today. In the first half we were very sharp and hunted in packs, chased them down and made life hard for them, maybe stood off a little in the second half.
"Certain parts of our play were really good so we'll take positives from that, though we were a little sloppy at times in the second half and that's something we'll have to work on."
Dublin can't be relegated and are now concentrated on the upcoming Leinster Championship according to manager Micheál Donoghue. He said, "Right from the off they set the terms and played the game on their terms and we ended up chasing it from way out.
"Our handling wasn't good right from the off. In previous league games we have been competitive and the training has gone well, but today our game didn't reflect the training. We have to go back to training now and push on again."
"For us the league is about how our team evolves with the Championship in mind. A lot of lads have stepped away, so it's about giving younger lads an opportunity. It's now about getting the whole panel up to same level and that's what we'll be doing over the next couple of weeks. Today was tough day; you will have days like that, but you just have to work through it. Overall I can't fault the attitude and application from the lads."
Tipperary have won the division after they got the better of Waterford on a 4-23 to 0-25 scoreline in Semple Stadium on Saturday as Jake Morris became their first player to score a hat-trick of league goals against Waterford since 1965.
But a red card for Jamie Barron and injuries to Austin Gleeson and Conor Prunty were the main worries for Deise boss Davy Fitzgerald afterward as he prepares for a Munster SHC opener against Limerick on April 23.
"Hamstring to Prunty, hamstring to Austin, Shane McNulty had to come off at the end," said Fitzgerald. "It depends how bad they are. You're looking from three to six weeks and Prunty is a big loss to us.
"We're in a race against time with the Limerick game and missing two or three of them. Mikey Kiely will be touch and go whether he makes it back or not. Darragh Lyons probably won't be back so we are down a few bodies. But no excuses, we'll be ready to go in April.
"Playing Kilkenny next week, we'll be without probably five or six starters for definite. If we win it we're in a semi-final so I'll be trying to win it. The team I have out on the field will be the strongest team. Anyone that's not injured that can play from my first team will be going out."
Former Hurler of the Year Seamus Callanan is the big worry for table toppers Tipperary after he damaged a knee against Waterford on Saturday night. 
"Séamie yanked his knee. I thought it was a slap on the kneecap from where I was standing but no, it was a twist or a jerk of the knee," said Tipp boss Liam Cahill.
"We'll have to get a handle on that very early in the week. Hopefully Monday we'll get it scanned and see how we go."
Antrim sealed their place in Division 1B for next year with a 3-18 to 1-18 win over Laois at Corrigan Park, a result that leaves Laois looking at a relegation play off.