More GAA news from Ireland this week.
Galway 1-12 Armagh 0-16
Armagh manager Kieran McGeeney looked ready to burst when Galway won a controversial free five minutes into added time in Carrick-on-Shannon on Sunday, but his worries were erased when Shane Walsh missed and a pointed free from Rory Grugan just seconds earlier won the day for the Orchard County.
A first-ever Championship win over Galway in five attempts means Armagh are now into the last eight of the All-Ireland series while Group 2 rivals Galway must now meet Mayo in a blockbuster preliminary quarterfinal this weekend.
"Delighted for Rory Grugan," McGeeney told RTE at the final whistle. "A good lad, one of our marquee players for the last eight or nine years and he took a lot of hassle for that one. To be the man to put over the winning point today was a good thing.
"And this is a win not just for us but for the new look Championship system. You would think we were 10 miles behind Galway listening to some of the noise that's out there. I think ourselves and Galway have had some of the best games in the last few years and it takes two good teams to have a good game.
"It is very hard to know what will keep the people on TV happy. I know what keeps the supporters happy, more games, more competitive games. Every game we've been in was competitive. A couple of years ago we were complaining that there wasn't enough games. Now we're saying there's too many. There was crying about dead rubbers and now there's no dead rubbers and that is no good either."
Asked about the late Galway free, McGeeney insisted, "I'm not going to talk about referees. All you do is get into hassle. I'm not being rude but if I say something here, I get a smart-arse email and I get suspended. I'm better off not doing it."
For Galway, there is much thinking to be done ahead of the Connacht derby this weekend after an off day against Armagh.
"1-12 is not enough to win any game. I just thought Armagh got a couple of soft frees there in the second half. That is the nature of it," said manager Padraig Joyce.
"When you are running hard at a team and get touched you are going to go down, they got five or six frees in the second half there that we weren't getting at the far side. Again, that is just my probably biased opinion you can say. We had plenty of chances other than that to score."
Roscommon 1-15 Kildare 1-16
With their Newbridge home pitch closed for renovations, Kildare will meet Monaghan on neutral ground in the preliminary All-Ireland quarterfinals this weekend but manager Glenn Ryan isn't worried about the venue, be it Kilkenny or Tullamore, after the win over Roscommon that keeps their on-off season alive.
"The Towers. Round Towers, the pitch is in great nick over there!" said a smiling Ryan of his hometown club. "Tullamore is no different to Kilkenny. Two fantastic facilities, a credit to both counties."
Asked if he was in any way surprised by the vital Roscommon win, Ryan said, "Well, I probably saw it coming last January! Every night we're training, they train hard and they do the things you ask them to do, and our frustration has been not being able to get it out on the pitch.
"But there has been a huge resolve in them over the last 10 days in particular, so if it came from anywhere it came from their heart, and that's all we can ask of anyone.
"I don't think anyone wanted to be going in with a feeling that we hadn't earned it. With a win and a draw under our belt, we can go in with our chest out and proud that you put at least one good performance behind you that warrants us being at this stage of the competition."
Roscommon play Cork next and boss Davy Burke said, "We didn't get off the bus today. It's how we react now. Ourselves and Mayo were fighting it out for first, we're both third. It's a mad Championship, isn't it a great Championship? It's a great Championship but obviously, it's not good for us today."
Tyrone 0-18 Westmeath 0-18
Tyrone will meet neighbors Donegal in the All-Ireland preliminary quarterfinals after holding off a stubborn Westmeath and a late challenge at Kingspan Breffni Park that saw John Heslin's extra-time free go wide when the underdogs might have snatched a sensational win.
"We're glad to be on the road next week, for it didn't look there at the end like as if we were going to be on any road next week, only the road home," said Brian Dooher, Tyrone's joint manager after the game.
"Thankfully we got a draw out of it, and we're still going anyway, we're still alive, and that's the main thing. Ultimately we wanted a result today. We wanted a win, we didn't get it, we got a draw. We'll take it and go on."
Westmeath's season is over but there are lots of positives to take into the 2024 season according to boss Dessie Dolan. He said, "The one thing our lads never did was drop their heads. I think that's something which we can be very proud of that we gave the performance until the very end.
"It was a difficult group when you heard that you're playing – Armagh away, Galway at home and then this game against Tyrone. You knew it was going to be difficult but I'm proud of the players because they played exceptionally well in the games and performed at a very high level."
Kerry 5-24 Louth 0-11
Kerry manager Jack O'Connor was grateful to Cork but not surprised by their win over Mayo which ensured his team topped Group 1 on points difference after a scoring free-for-all against Louth in Portlaoise.
Cork almost beat Kerry themselves a fortnight earlier so O'Connor wasn't surprised by the result in Limerick that did his team a huge favor and a week off ahead of the last eight fixtures.
"Look, delighted with that really because two weeks is the ideal amount of time between games," said O'Connor. "It just gives you time to recover and build back up again because a week can be just a bit dodgy at times if you have niggles or whatever. Delighted with that but I always thought Cork had a good chance in that game."
The near thing in Cork also inspired Kerry against Louth, admitted O'Connor, who continued, "We weren't a bit frustrated coming down from Cork. People were discounting Cork and I said it from the word go that Cork would be very good down in Pairc Ui Chaoimh and I also gave them a big chance of beating Mayo this weekend."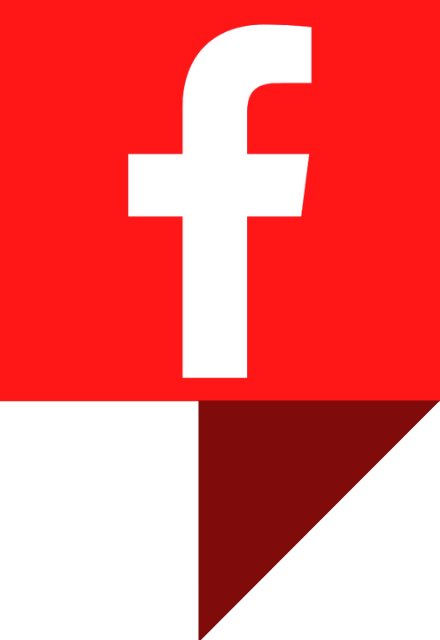 Global Irish GAA
Love GAA? Share your local GAA and keep in touch with the community around the world on our Global Irish GAA group.
Dublin 3-23 Sligo 0-8
Dublin boss Dessie Farrell will be quite happy to go back on the road for the All-Ireland quarterfinals after a comfortable win over Sligo in Cavan for the Group 3 table toppers.
He told reporters at Breffni Park, "For us, we're delighted to come out of Croke Park. I know there's this thing about Dublin in Croke Park, but you saw it there again today.
"There's a different stimulus for players when you travel, there's a bit of a connection with the supporters around that. There's a different buzz. Even in the dressing room and the hotel beforehand."
Eoin Murchan, Ciaran Kilkenny and Jack McCaffrey all returned from injury for Dublin in this win but Sean Bugler picked up a knock and Cormac Costello didn't feature again.
Derry 1-19 Clare 1-13
Colm Collins brought the curtain down on his 10-year spell as Clare boss after this six-point defeat signaled the end of the GAA's longest-serving inter-county manager.
"I've done my term and it's time for somebody else to take up the baton now," Collins told RTE after a third straight loss in the All-Ireland series and a game that ensured Derry go into the quarterfinals.
"I think there's a fabulous group of players there and I'm looking forward to watching them without the thumping of the heart. Initially, I took the job for a year and it rolled on and rolled on and rolled on. I always said that if we had a poor season I'd step down."
Monaghan 0-17 Donegal 0-19
A long-range pointed free from goalkeeper Shaun Patton sent Donegal into a home clash with Tyrone in the All-Ireland preliminary quarterfinals after this unexpected Healy Park win over Monaghan who must now travel to play Kildare.
Donegal boss Aidan O'Rourke said, "There are a lot of good footballers in that squad and ultimately if you want to achieve anything at this level it has to be a collective effort.
 "Yeah, a few things went wrong here but one thing is for sure — you couldn't question their character or their work-rate or their application to the game. I thought they were superb."
*This roundup first appeared in the June 21 edition of the weekly Irish Voice newspaper, sister publication to IrishCentral.