A new study has found that ingredients in whiskey can help keep skin healthy.
The study by Robert Gordon University's (RGU) School of Pharmacy and Life Sciences Aberdeen in Scotland, discovered that pot ale - the residue from the whisky-making process used for animal feed - provides antioxidant benefits in skin rejuvenation.
This includes reducing inflammation and puffiness, calming redness, and fighting free radical damage from the environment.
Scientists believe it's thought to be the first time that the whisky by-product has been utilized in this way. 
The innovative use of whisky extract was initially inspired by the beneficial effects on the skin that the sake yeast fermentation process was proven to have by a Japanese company in the 1970s.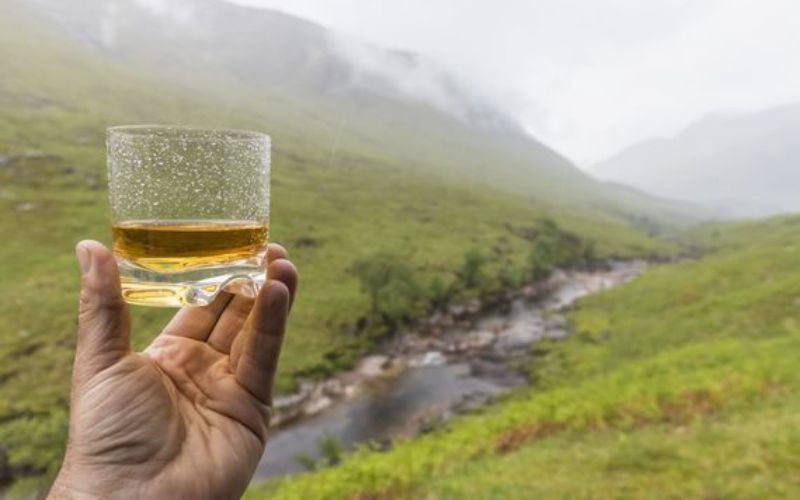 2
Luxury skincare line, ZAZA & CRUZ, was involved in the study and now uses the ingredient in its products.
Rebecca Hastings, owner and founder, ZAZA & CRUZ: "From day one we were both excited about the project and of the outcomes we were to find. Having the experience of the team at RGU helped me as a business owner in my field to feel confident in the results that they could produce with their research facilities.
"Working together with RGU and Interface has helped my business to look forward to the future. I cannot thank the team enough for all the support they have given me as a Scottish-based business in the Highlands."
The collaborative project success means ZAZA & CRUZ is now able to implement changes to include the newly discovered ingredients in its growing range of skincare offerings, and also has the platform to develop further having gained an expert understanding and scientific approach to research testing and development.
This isn't the first research on the benefits of whiskey - in 2018, a study was presented to the American Association for the Advancement of Science that linked moderate alcohol consumption to a longer lifespan.