Legendary Irish beer brand Guinness has announced plans to open a second US brewery and taproom in Chicago.
This week Guinness US released the news that they will launch a restaurant, pub, and brewery in Chicago's Fulton Market neighborhood.
In a recent press release Jay Sethi, chief marketing officer of Guinness' parent company Diageo Beer Co. said the pub, whose formal name will be announced in the coming months, will hopefully be open in "time for St Patrick's Day" 2023.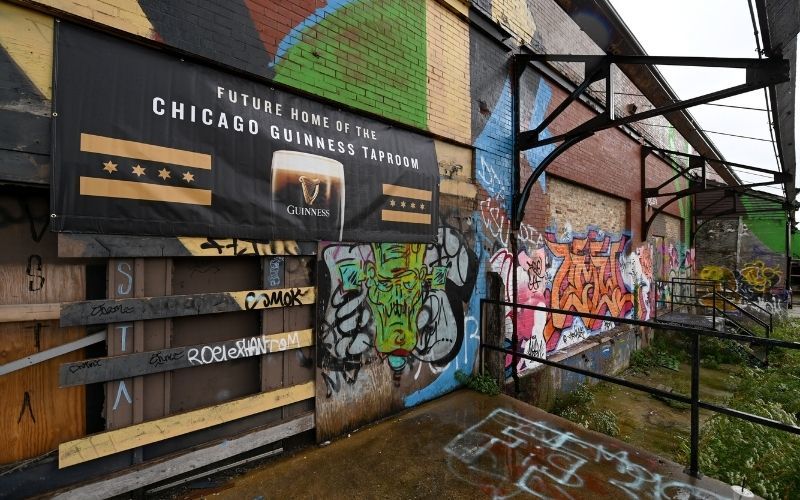 3
The company will be taking over a former railroad depot in the West Loop neighborhood. The 15,000-square-foot space, where Guinness has signed a multi-year lease, will feature an array of beers made on-site, as well as Guinness' iconic dry Irish stout imported from Dublin. . The taproom team will begin renovations this fall.
Sethi said Guinness hopes the pub will reflect Chicago neighborhoods in its food and beer by collaborating with local chefs and brewers.
More than 75 new jobs will be created and commenting on the announcement, Sam Toia, President of the Illinois Restaurant Association said, "for years we've seen Guinness as an integral part of so many bar and restaurant experiences, around the world and especially right here in Chicago.
"We are thrilled there will now be a place Chicagoans can come to enjoy the full Guinness experience, while also continuing to strengthen the rich fabric of Chicago's thriving hospitality community."
This will be the second U.S location for the iconic Irish company following in the footsteps of its Guinness' Maryland location which opened in 2018 and has gone from strength to strength.
According to Sethi, more than 250 beers have been crafted at Open Gate Brewery in Baltimore including  Guinness Blonde, along with new Guinness beers created for the U.S. market and experimental brews you can currently only try at the brewery.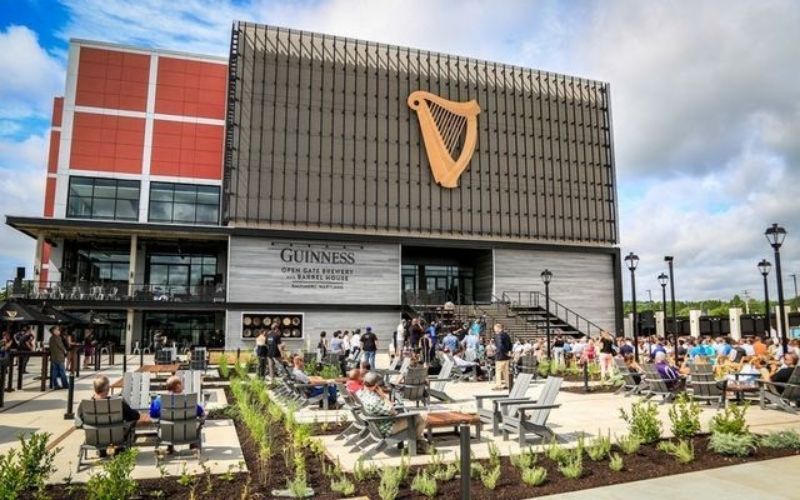 3
Speaking about the upcoming Chicago location Sethi explained, "This isn't trying to be a local neighborhood pub. We recognize that we're big, international beer.
"What we're trying to do is create a special environment that has a little bit of a feel of Guinness and what you might expect from an Irish establishment, but at the same time also has some great local food and beer."
You can also find out about the latest news from Guinness US on their Twitter.