Rory McIlroy or Jimmy Fallon: who would you bet on to win in a golf match?
Jimmy Fallon had Northern Irish golfer Rory McIlroy on his 'The Tonight Show' on Monday night.
Read More: Rory McIlroy named as Meghan Markle's ex
McIlroy paid Fallon a visit to discuss his new partnership with 'GolfPass,' a new service from NBC Sports and The Golf Channel.
GolfPass "gives golfers a place to go where they can book tee-times, they can get golf equipment, and online lessons," said McIlroy.
While chatting, Fallon brought up how McIlroy sometimes tees off with Super Bowl champion Tom Brady. McIlroy's impression of the Irish American? "Competitive," he said.
Read More: Million dollar Ashford Castle wedding for Rory McIlroy and American bride Erica Stoll
The pro-golfer who hails from Co Down reminisced about when he was 9 years old, he wrote a letter to golf great Tiger Woods, saying how one day he would be as good as him. Now, the two battle each other on the golf course.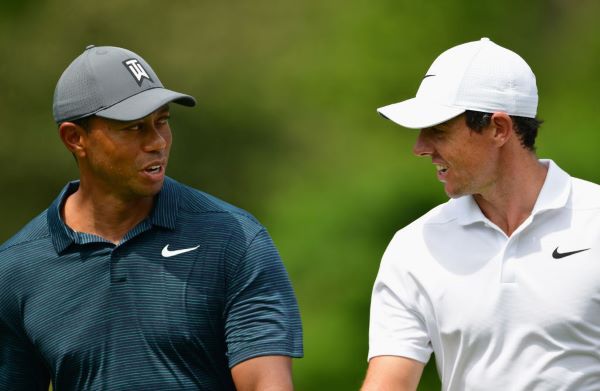 2
Knowing that McIlroy's favorite movie is - naturally - Happy Gilmore, Fallon challenged McIlroy to a 'Happy Gilmore Putting Challenge.'
In the comedy, Adam Sandler plays Happy Gilmore, an unlikely golf champion who plays with a hockey stick rather than a golf club.
Read More: National Family History Month: Learn about Jimmy Fallon's Irish roots
Just like Happy Gilmore in the movie, Fallon and McIlroy played a putting challenge using hockey sticks instead of golf clubs.
Who do you think won? Watch below to find out!